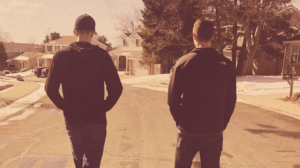 I'm proud to reveal a track titled
"It's Gotta Be The Gaming"
off the upcoming album from
Grandpa Loves Rhinos
,
"Searching In The Sarchasm"
. The album drops on August 7th through Indie Vision Music and is available to purchase in several different bundles
right here
. Just take note, these bundles will come down after August 7th and all that'll be left is the CD and Vinyl as stand alone products. Get those orders in soon.
Order right here
. This deeply personal song about the problems with mental health and society woven in between all your favorite video games and sarcasm, can be heard below.…
Continued →