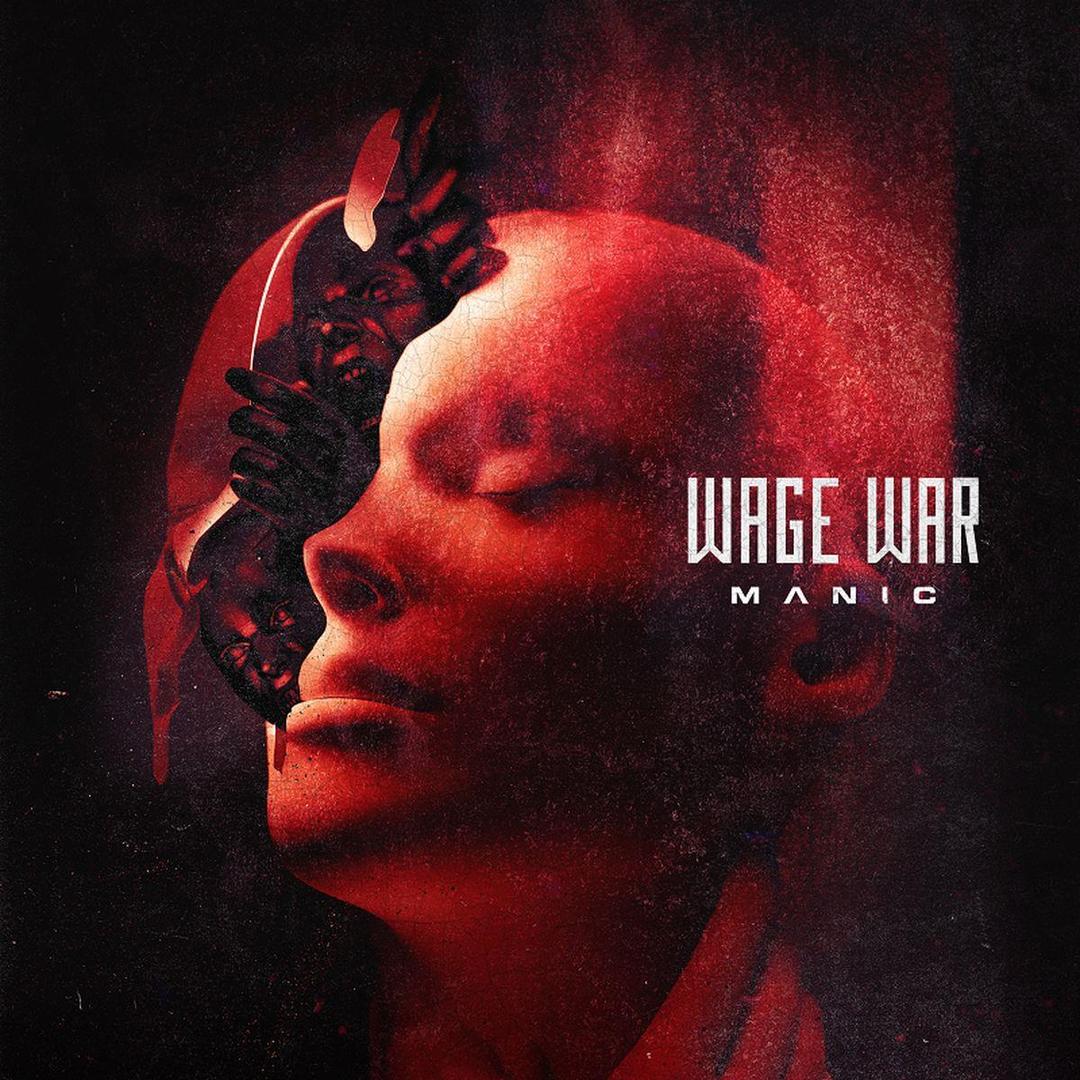 Wage War hit the metalcore scene with a ferocity in 2015 with the release of their debut album, "Blueprints". Prior to this, they were known as Empires and had an ep called "The Fall of Kings" which is quite impressive! The first two albums, "Blueprints" and "Deadweight" were very well received by fans of the genre, however the third, "Pressure", which was released a little over 2yrs ago, had something of a mixed reception. While ardent fans of the band's previous material thought they were getting too poppy or mellowing out, others applauded some of the new directions the band was branching out to. Fast forward to 10/1/21. "Manic", the newest offering from Wage War drops. What's the verdict?
Overall, "Manic" feels like it's right at home somewhere between "Pressure" and the band's previous material with an excellent balance of the two. From the first track, "Relapse", the album is a heavy, high energy trip, with it reaching its fever pitch on "Death Roll", which is just packed with incredible guitarwork and scathing screams throughout.
Maybe it's just me, but it doesn't feel like many bands these days are putting a great deal of thought into track placement on their releases. Not the case here. While the album kicks of with that immense energy and pace, the mellower tunes are at the end, a progression I really liked.
"Manic" is good at touching on a number of topics that are likely relatable for anyone listening, such as problems making progress, fake friends, panic attacks, the loss of someone close, confronting (or hiding) from who you are, and then some.
I enjoyed hearing some of the even newer sounds on tracks like "Manic" where there's some more of an electronic aspect to the verses followed by a fairly heavy/hard chorus. "Godspeed" features hints of an industrial sound to it, reminiscent of Stabbing Westward's "Shame". "True Colors", co-written with Matty Mullins is a great track with a great breakdown and talks about not being good enough for someone and the fear of them finally seeing who you really are underneath it all.
While there's definitely a mellower side to things at times, this album really balances it out well with the heavier, hard-hitting side. You get everything you've come to know and love from the band, and then some as there's some branching out into using some new sounds and they pull those off quite well. I think that whether you preferred "Pressure" or their previous releases, you're going to like this. Wage War's "Manic" is a well-rounded album that demonstrates the band's versatility and ability to execute a variety of styles while staying true to the hard-hitting, high energy sound they've come to be known for. Definitely one of the better releases this year.