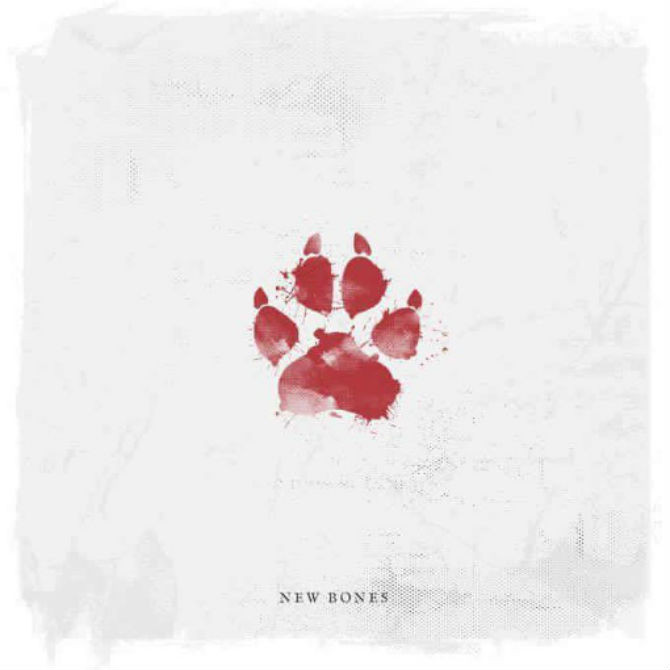 It's been a very quiet handful of years for the North Carolina metal act "To Speak Of Wolves". After releasing the thunderous "Find Your Worth, Come Home," they vanished from the music scene with little having to say about it. Four years later, they've come back from the dead releasing an EP and a relentless touring schedule.
It's a worrisome thing coming back after so much time passing. Usually when bands take years off, they return with only a hint of what they once had simply because they lost the sound they used to call their own. It's my great pleasure to tell you that this is not the case with "New Bones."
The chaotic and emotional sound of "TSOW" is back with a heavy hitting EP that returns with the sound of "Find Your Worth, Come Home," yet shows so much progression of the band – it's as if they never even left us.
"Ok, I'll Be Part Of This World" kicks the EP off with vocalist Gage Speas screaming "I'm not God damned like they said I was." It immediately draws focused attention to the music that sounds like some hybrid of "The Chariot" and "Underoath."
The first standout track is the title song with its clean sung chorus. "I love the bones of you, where's my remedy, I love the bones of you, kiss my mind goodbye." It's hard to make sense of where the song is going lyrically but it seems to be of a relationship gone wrong.  However the most impressive song is "Phantom Limb," a song that is void of any screaming. As talented as Speas is with a unique voice of screaming and growling, he also has a powerful voice with a range similar to "Inhale Exhale." The song features an infectious riff and despite lacking in screaming, it's the heaviest song on the short album.
"New Bones" ends in similar fashion to their previous release with a song about the death of a loved one. "Pegasus Project" is about one of the members of the band recently losing their father. The most memorable line from the song is "I'm not angry, how could I be with a father my Father gave me." It's a line that makes you think and puts tragedy into perspective with a very positive way of thinking.
"New Bones" is roughly 20 minutes long and although we'd always want more from a prominent band within the Christian metal scene, it's a respectable length for an EP. "TSOW" have returned from nonexistence to being right back in the spotlight. We can only hope that they continue to ride the wave of success of the EP and stick with it.