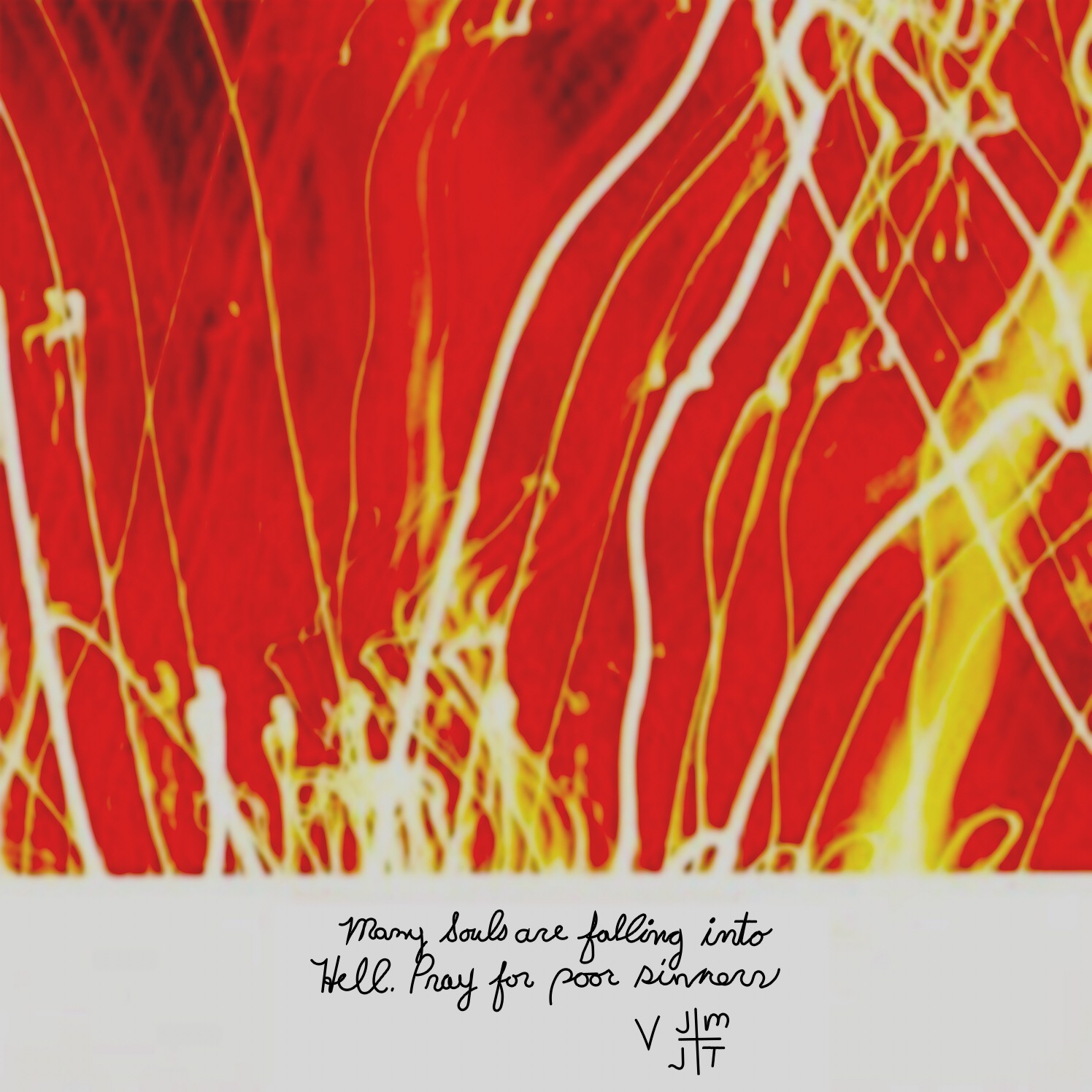 Most readers will know Stephen best as the founder/frontman for alternative metal acts Tantrum of the Muse and Unteachers. Where Tantrum and Unteachers 'taught' us how to rock out, solo Sarro efforts want to make us uncomfortable. Spirit Shrill is his second solo album, continuing to explore experimental and noise fields.
This album is one 55-minute-long track, although there are distinct movements within the piece. Samples abound, and whereas SMS's last solo album critiqued our culture's fascination with sex, Spirit Shrill is an unapologetic critique of the Charismatic movement. Noise loops and drone backdrops are accompanied with layers of outrageous quotes, prayers and noise-making of the religious sort.
I was given no press release or background information, only the music and album art itself, but it's clear right from the beginning the object of Sarro's antipathy. When pressed for comment, he told me "I believe in the gifts, I believe in a Holy Spirit" . . . but not "what the Charismatic movement stands for." As a Pentecostal myself, I agree the movement needs a little critique from time time—as all Christian movements do.
Nonetheless, this is not a comforting listen—and yet, that is part of its appeal. I've listened to a number drone/experimental/noise projects throughout my music-listening years. Generally speaking, the genre is meant to be dissonant, chaotic and/or uncomfortable—but often we don't know why, other than the noises themselves. Spirit Shrill is indeed distressing, but it's precisely because we do know what the subject matter is. And while the Christian faith itself may serve as a source of comfort to many of the faithful, not all that happens within the context of Christianity is comfortable. According to interviews, his real beef is with conflating mental illness with spiritual issues, or more precisely, the demonic. Kudos to Stephen for once again tackling tough subjects—even if I don't share the totality of his perspective.