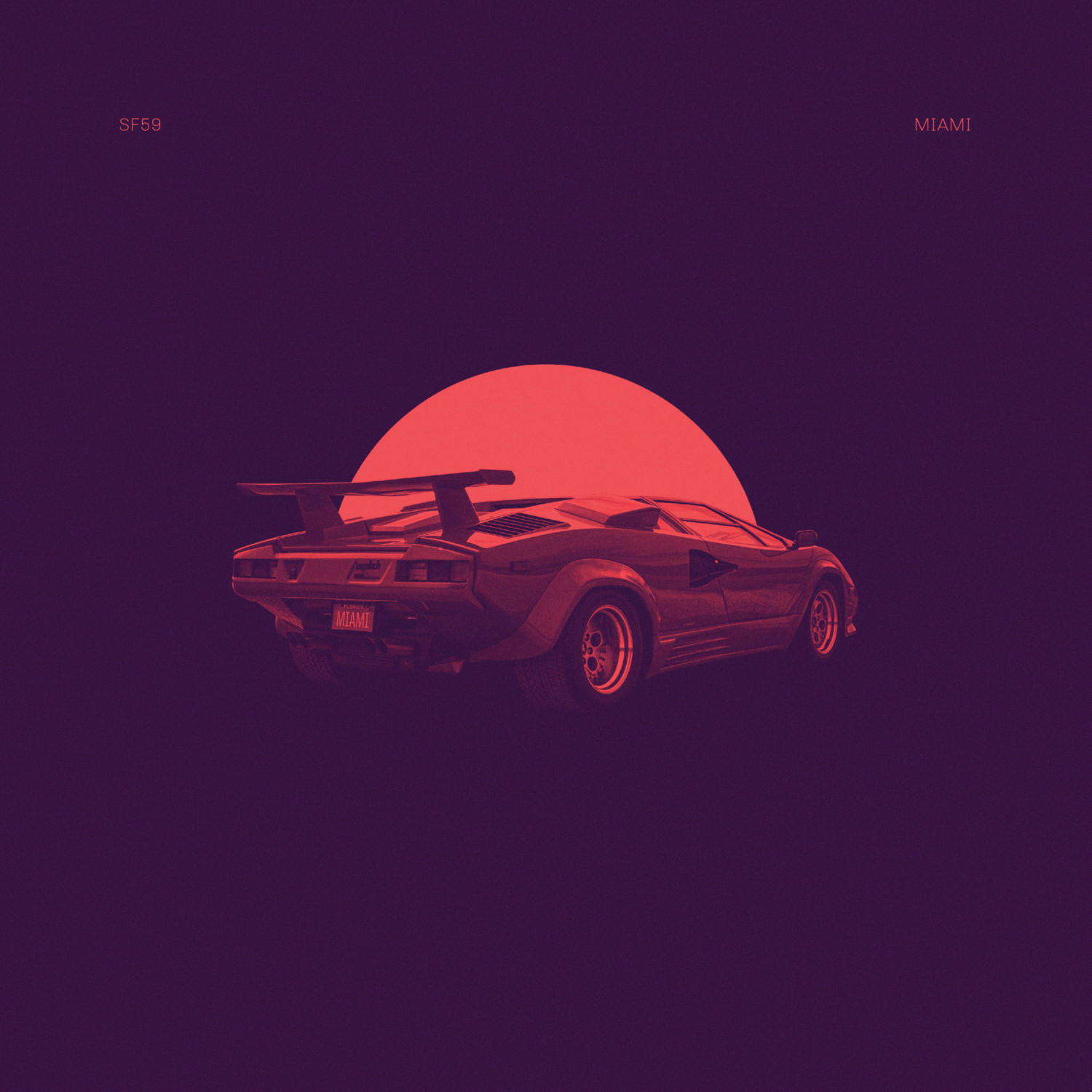 There used to be a fairly well-known release formula for SF59. Step one: release full-length album. Step two: release EP of similar material within the following year (or even later that same year). While the formula has been tweaked over the years, it still more or less holds. Whereas She's the Queen was the counterpart to Silver, Miami functions that way for Young in My Head.
Although there are some stylistic—and more noticeably, lyrical—differences, any of these songs probably could have been on Young in My Head. Musically it seems we're currently in a new era of SF59 that draws on the early shoegaze sound, but also takes into account the band's 00s-10s indie rock era. For my part, Jason and company are at the top of their game. Starflyer 59 fans are notoriously loyal, and most would agree there are no duds in the band's canon of work. However, there are occasionally heated arguments about which is their best material, and I can easily see Miami (and its parent full-length) as ranking among the best.
In addition to Jason Martin (guitar, keys, vocals), rounding out the line-up this time are long-term collaborators Trey Many (Velour 100, Lo-Tom) and Steven Dail (Project 86, Crash Rickshaw, Innermeans). It was mastered by fellow Lo-Tom member TW Walsh, and mixed by JR McNeely.
Let's talk about those lyrical differences. Martin's prose has become increasingly more personal over the years, in contrast to the early vaguely spiritual yet surreal take ("Jesus in your hands always/I love your ways"). The EP's title track kicks off with a dark and personal account of dropping someone off at rehab:
I dropped you off at the halfway, cause you said you'd been doing too much
How can it go so low and so seedy, a dog would know it's enough
The smile on your face it means nothing to me, nothing to me except dark
It feels dark like the sea it feels black as can be, cause dark is the hole in your heart
I may have missed it, but I don't remember JM ever going this personal. Of course I'm assuming it's a personal story, rather than a fictional account or perhaps even a metaphor. But for my ears, it rings too personal, too dark to be fictitious. Despite the sunny name of the EP, there seems to be a theme of bad relationships and friendships gone wrong.
Elsewhere he deals again with the juxtaposed joys and pains of aging. The standout track (and lead single, incidentally released earlier in the year) is "This Recliner":
There's a stormy cloud over my head and what's more, and my insides hurt down to the core
So what if I get out just to get back in, it's what I'm living through and living in
So when I'm laid out on my back, everything is cold on this recliner
It's when I toss and turn the most, I just wanna go where I'm not tired
I'm in my 40s myself, so I can relate to the struggles of aging and feeling it. But the real strength of this tune is its musicality. It manages to hit that sweet spot between the New Order/Joy Division opening riff, with the fuzz of the Jesus and Mary Chain. It's absolutely superb!