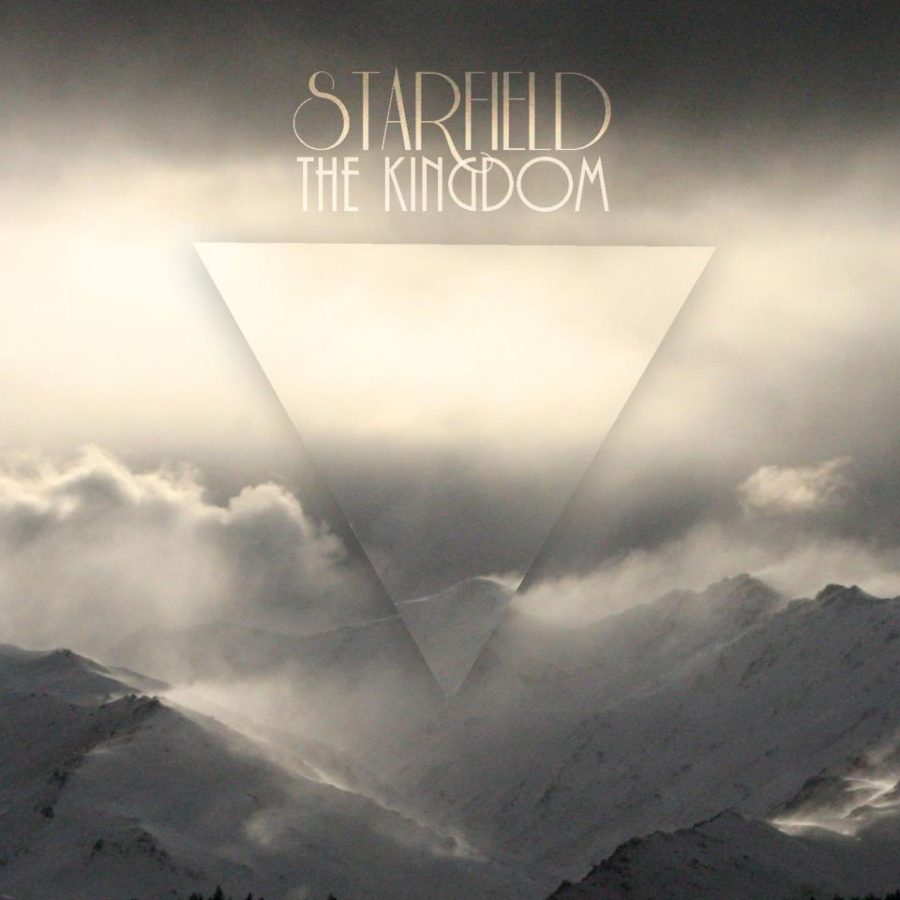 Artist: Starfield
Album: The Kingdom
Release Date: 1/31/12
Reviewed by: Cimarron Hatch
Buy The Album: iTunes / Big Cartel
Tracklisting:
Natural Disaster
Burn For You
The Kingdom
Just Surrender
Heart and Flesh
I Have Decided
All I Want Is You
Innocence and Other Things Lost
Speak Now Jesus
Light Of The World
I've been a fan of Canadian rock/worship band Starfield since their Beauty in the Broken album was released in 2006. In 2010, I was able to attend a show of The Saving One tour, which was a powerful demonstration of their versatility and talent. Now, Starfield has gone independent to release their latest album, The Kingdom, with only the two original members of the band, brothers Tim and Jon Neufeld. The lineup changes have seemingly left the band undaunted, however, because they have crafted another incredible record with The Kingdom.
The album begin with an interesting—almost dubstep sounding—introduction for "Natural Disaster," a song about having a love for God as strong as natural disasters. Next comes "Burn For You," which in my opinion, should be listened to with headphones on and the volume turned up high. "Burn For You" is followed by the album's title track "The Kingdom." This is the song that Starfield chose for their very first music video ever. Be sure to watch that video right here. The song has a hint of a country/folk sound to it that could be compared to the popular style of Needtobreathe. "Just Surrender," an engaging up-tempo worship song is next on the album, and is followed by "Heart and Flesh," a slightly slower track but still in the usual Starfield worship style.
The second half of The Kingdom starts with "I Have Decided," a traditional hymn to which Starfield has added a few lyrics for their version. Next is the rock anthem, "All I Want is You," about not wanting to settle for false happiness in life. This song has a cool guitar riff that opens the song and continues throughout the verses. Track number eight is an interesting song called "Innocence and Other Things Lost," on which Jon Neufeld sings the lead vocals instead of Tim. "Innocence" has a really haunting melody that flows throughout the song and keeps playing in your head. The second to last song, "Speak Now Jesus," is another great up-tempo worship song, like Starfield is able to create so well. The final track, "Light of the World," is a typical reminiscent closing song, but does not lack any character or lose any interest and is perfect to end the album.
Overall: Starfield has come back on the scene with an impressive fifth release! Each song has the signature sound for which this band is known and has been perfecting for so many years. As always, Tim Neufeld's vocals are flawless with what can be called nothing but heartfelt emotion. I am also glad to hear Jon get a chance to show off his voice on lead instead of only background vocals, since he is quite talented as well. This band is still making great music after going independent and losing some members, and they certainly are one of the best modern worship bands around. This album will once again demonstrate that Starfield has the ability to impress and solidify their longtime fan base and at the same time win over new fans. You can download two songs from this album, "I Have Decided" and "Innocence and Other Things Lost," for free below.