Album Review :
Southbound Fearing - Bad Dreams and Melodies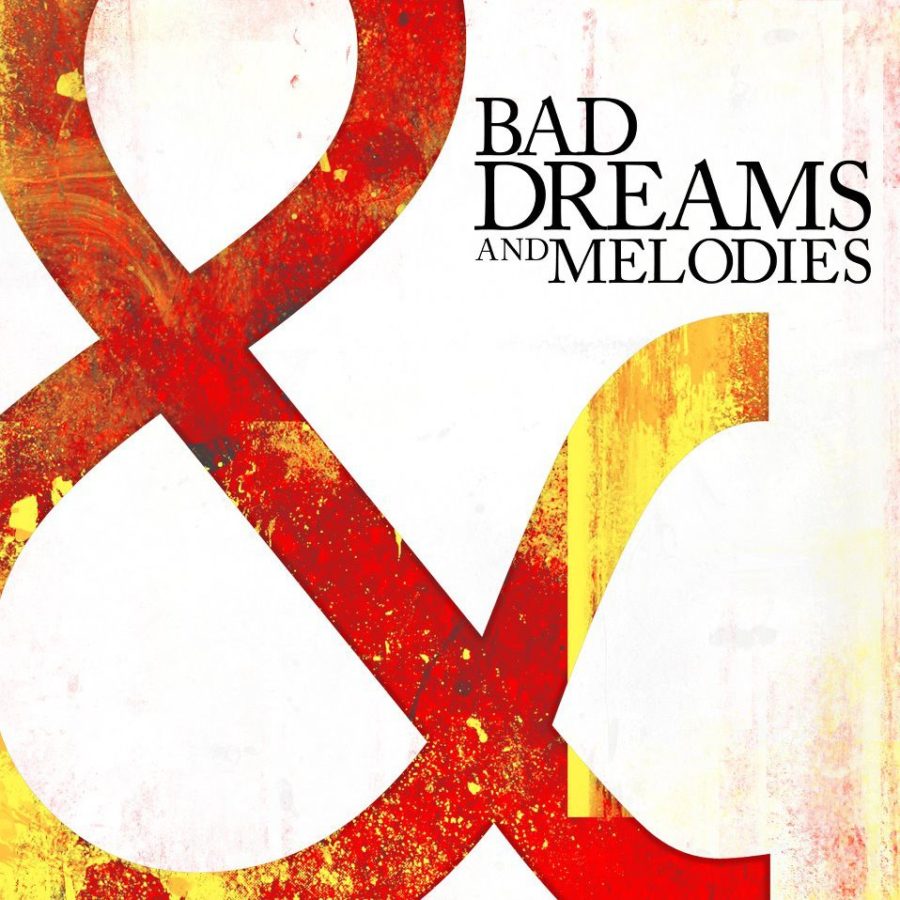 Artist: Southbound Fearing
Album: Bad Dreams and Melodies
Label: Red Cord Records
Release Date: Oct. 9, 2012
Reviewer: Lee Brown
Tracklisting:
The Love that Never Fails
I Heard the River
Bad Dreams and Melodies
Something Greater
The Only
Vale Tudo
Slander
When I'm Blind
Hold Fast
Control
When I think of any band on Red Cord Records, I tend by default to immediately envision with my mental ears the heavy sounds of guttural screams being backed by chugging guitars. If, however, that's what you expect in Southbound Fearing, it's safe to say you and I would be terribly terribly wrong. No, Southbound Fearing brings a much more radio-friendly rock sound (with hints of punk/pop rock here and there) that cleanly sits besides acts like Anberlin and Story of the Year, only with a much more uplifting message.
With their most recent effort Bad Dreams and Melodies, the band brings an upbeat and nicely paced album that features very positive and encouraging spiritual lyrics set to up-tempo but never overly heavy rock mixed together with a healthy dose of gang/crowd vocals thrown in for good measure. It's ironic that the title is Bad Dreams and Melodies, then, because while the melodies are there in force, Southbound Fearing's latest effort does all it can to push those bad dreams away.
In terms of spiritual content, Southbound Fearing is not afraid to be overwhelmingly positive and life-affirming with lyrics that are not a theological treatise by any means, but are deep enough to draw the listener in to a message of hope in Christ with each passing song. Each track on Bad Dreams and Melodies is Christ-centered to the core and several of them could easily find their place on any modern praise compilation.
The album opens with "The Love that Never Fails," one of at least two songs on this album that I would say fit into the category of "anthems." This is the type song that would be great to hear live in concert and you can almost picture your hands in the air as you sing the immediately catchy lyrics and ah-ah-ah-ah section that will be stuck in your head for days after you hear it. This is also the type song I could picture doing well on mainstream Christian radio, as the message is on target and focused on freedom and redemption through Christ, while the guitar work seems inspired by bands like Switchfoot or the aforementioned Anberlin.
"I Heard the River" follows both tonally and musically after "The Love that Never Fails." While not quite as driving and forceful in tempo, lyrically "I Heard the River" sets the imagery of Christ as the captain of our ship and passionately proclaims, "I'm not alone, You're always waiting for me. In my best hiding place I'm not alone." This is a track that would do well as that song the band comes back with after they pretend the show is over, but then bring the tone of the last couple songs in their set to a more worshipful and self-reflective tone.
The title track follows and brings something of a more punk pop chorus to the table. Though the vocals are catchy, the southern styled guitar work was the highlight of this track for me. "Something Greater" opens up with more "ah-ah-ah-ah's" and eventually unfolds into another great praise-filled track focused on our faults, failures, and the hunger inside our souls for a deeper relationship with the Spirit. This is also the first track to utilize gang/crowd vocals (complete with synchronized claps).
"The Only" feels like the perfect summer song (if only it were released a few months sooner). It is light and breezy and has that "at the beach" feel throughout. As before, the lyrical focus of the song is how Christ is the only One able to heal us.
The highlight track for Bad Dreams and Melodies, hands down, is "Vale Tudo." This would be the other track that I would label as an anthem song. In this the band proudly proclaims, "we will fight for the ones who can't (fight) on their own and we will fight for You… we'll stand our ground this time, no one can hold us down… we are fighting for you." "Vale Tudo" is in your face and one of the more aggressive songs on the album, both musically and lyrically. Once again the band utilizes gang/crowd vocals, though not at the forefront of the song. Anyone wishing to see what Southbound Fearing is all about should start here.
"Slander" continues with this more aggressive tone and stands as one of the few tracks that doesn't focus completely on the positive and uplifting. This serves the band well, however, as it serves to balance the album and bring just a little righteous angst. "When I'm Blind" serves as a great follow up track. As "Slander" went to an angrier place, "When I'm Blind" returns to the focus on Christ and His ability to lift us up when we're broken and blind. The track reminds the listener that we need Christ every day and that He's there when we're broken, ready to take us by the hand. "When I'm Blind" also utilizes gang/crowd vocals, this time with the clinking of glasses heard in the background as if it were a live New Year's Eve concert. This serves to give the song a more fun vibe, like a bunch of friends getting together to worship God and just let their worries slip away.
"Hold Fast" returns to a more somber sound that gives a nice pace change and contrast to the more raucous ending to "When I'm Blind." Thematically, "Hold Fast" sees the band affirming that God's Word is the only way and that they are holding fast "to the only thing that can calm the storms inside of me." As with the tracks mentioned above, this song would once again fit well on a more upbeat praise and worship compilation.
The album closes out with "Control," an upbeat but more somber foray into the insecurities of life. In terms of tone, "Control" is possibly the least blatantly positive song at first, but in the end it proclaims "But this heart on my sleeve like the dead, well, it can arise." This seems like a more than fitting way to close out what turns out to be a fun and uplifting experience divvied across ten tracks.
Overall: SouthBound Fearing return with a driving and positive album that pop/punk rock fans will greatly enjoy. The album is uplifting from start to finish with a handful of tracks belonging on almost anyone's modern praise playlist. Lyrically the band brings an accessible message of hope and joy in Christ that is proudly and passionately proclaimed through sometimes somber melody and sometimes raucously intense gang-vocals. "Bad Dreams and Melodies" is a fun and inspiring album with few faults and an overall radio-friendly presence.
RIYL: Anberlin, Story of the Year, Switchfoot, House of Heroes