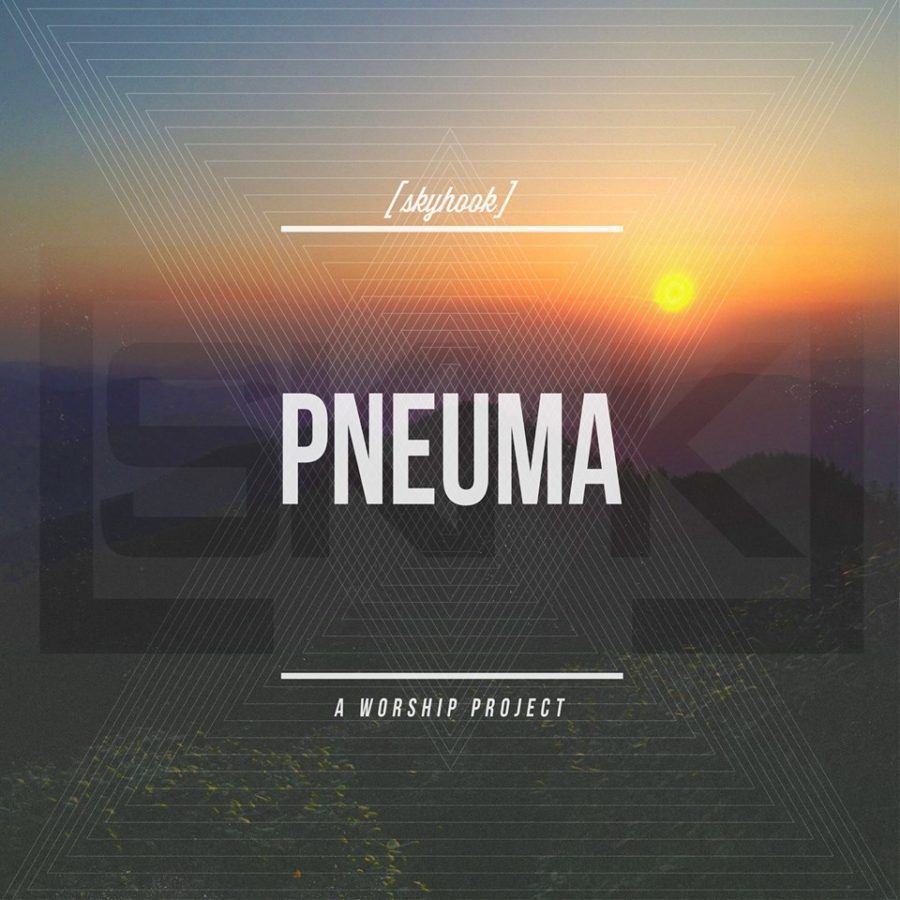 Artist: Skyhook
Title: Pneuma: A Worship Project
Label: independent
Release Date: 10/22/13
Reviewer: Jonathan Andre
Tracklisting:
Sovereign God
We Give You Praise
Glory
Your Love
Rain Down
With Everything
Take the World
Hailing from Nashville (the home of all music), rock-worship group Skyhook have been giving listeners their unique blend of rock and worship for a few years, releasing their 2012 album Raise the Stars to much acclaim, both from listeners and those who have reviewed the album. Presenting to us material that fans of artists like Delirious?, Hillsong or Kutless would be proud of, Skyhook and their presence in a worship market is very much welcomed. With edgy guitars and vocal harmonies their forte in their tracks, while also giving us worship on the electronic side as well, a la Warr Acres or even Hillsong UNITED (on their latest album ZION), this 5 member outfit has done enough within these 7 tracks to attract listeners who might just be looking for some edgier worship music to listen to, as well as those who enjoy independent music compared to the radio and the CCM that obtains a great amount of coverage in today's Christian music market.
With two covers from Delirious? ('Rain Down') and Hillsong ('With Everything'); the band is able to draw in listeners and fans of these two aforementioned bands. Speeding up the melody a little and placing 'Rain Down' in a live setting seemingly works for the band in forging their own version of the song. More of an emphasis in crowd participation and vocal encouragement, as well as unique guitar arrangements (as well as a vocal reminiscent of Aaron Gillespie); Skyhook have continued to honour one of Delirious?'s most famous songs within the last decade. The prevalent and crucial theme of crying out to God and longing for Him to rain down His mercies and love upon us, (and even more needed now during the season of drought in both a physical and spiritual sense, around the world); Skyhook's version of the song is one of the most frenzied, energetic and enthusiastic covers of the song. Still changing lives and impacting people 9 years later, this is a melody that gives us a great reminder that even if some bands do in fact retire and their band members go their separate ways, songs will remain (just like 'Rain Down'!). Hillsong's 'With Everything' seems like an odd choice when it comes to covering a Hillsong song (maybe a more well-known melody like 'Hosanna' or 'Forever Reign' would've been better), yet hearing Skyhook's version with light acoustic guitars and an electric guitar riff running through the songs makes me enjoy the song even more, sometimes even more than the original. A song that gives our praise to God as we declare that '…with everything, we will shout Your glory…'; even the moments of '…oh, oh, oh, oh, woah…' that seemingly fall flat as Hillsong deliver these stanzas that run for around half the song, are just as enjoyable as the parts of the songs with lyrics, in Skyhook's version. A chance during the latter part of the song to present to us refreshing and powerful guitar riffs and a chance for the live congregation to participate in free worship, it is these two melodies that Skyhook have presented well, and will hopefully draw listeners in to listen to more of the band and their original material, as time goes by in the upcoming weeks and months ahead.
The rest of the 5 tracks are full of the band's original material, and a chance for listeners to hear new worship music, and the chance for their churches to potentially sing them in their church services in the upcoming months. Starting off this live album with 'Sovereign God', Skyhook bring forth to us a melody full of unique electronic elements as musical undertones. The song starts off as a reflective melody of us praising the sovereign God amidst light instrumentation, and as the song continues, the instrumentation follows the pattern of the vocals as Skyhook presents a more urgent and passionate vocal performance as the melody goes on. Standing tall at a formidable 5 minutes, 6 seconds, 'Sovereign God' is an invitation into a melody that utilises its music undertone quite well, and challenges us to deeply consider what worship sounds like, and whether our own idea or conception of what worship style (CCM or indie) sounds better or is enjoyed more by us is making us be more closed off and intolerant to what the other worship music genre has to offer to us. With Skyhook offering music with a chance to bridge the gap of listeners of music (those who listen to traditional worship music a la Chris Tomlin or Kari Jobe, compared to those who love alternative worship music a la David Crowder, Leeland, Gungor or Rend Collective), 'Sovereign God' is a perfect start to an album big on giving us fresh music and fresh sounds.
'We Give You Praise' gives us great grand and powerful electric guitars to create a big-band type sound as the band presents to us the theme of us crying out to God to come and shake the nations and move in the lives of us and of others; while 'Your Love' combines reverbing keyboards, electronic vocal distortion and a powerful drum sound to invite us into a moment of worship with abandon as we collectively declare the things of God that we need in our life '…Your love, Your grace, Your mercy, Your righteousness…' With 'Glory' being the most radio friendly track, and lead singer Josh Giles's vocals reminding me of ex-Hawk Nelson vocalist Jason Dunn; Skyhook unveils to us a song where we give glory to God in all circumstances, even in the moments when life seems difficult and hard. Ending the album with 'Take the World', a cover of a hymn that states that all we have, the world can have, but nothing can take away Jesus, and the satisfaction of knowing Him and being loved by Him; Skyhook's enthusiasm can be felt in each and every track (more so in 'Take the World' than any other). A great song to end the album with, 'Take the World' embodies what a Christian longs to communicate- that this world will never be enough for us until we stand satisfied in the arms of Christ. Well done guys for such a powerful and emotive album!
Overall: Skyhook's second album in two years is a moment to enjoy and listen to if you're a fan of worship, indie music, or both. With direct parallels musically to Delirious? and Hillsong, we are taken on a journey of worship and praise within these 7 tracks. While not the most popular worship band, Skyhook's songs on this EP is sure enough to provide at least some kind of interest from listeners, and will hopefully propel them into developing a more well-known name, brand and sound in the forthcoming weeks and months. Well done guys for an honest and emotional portrayal of worship music.
RIYL: Delirious?, Hillsong, Kutless, Warr Acres
Buy the Album: iTunes/Amazon mp3