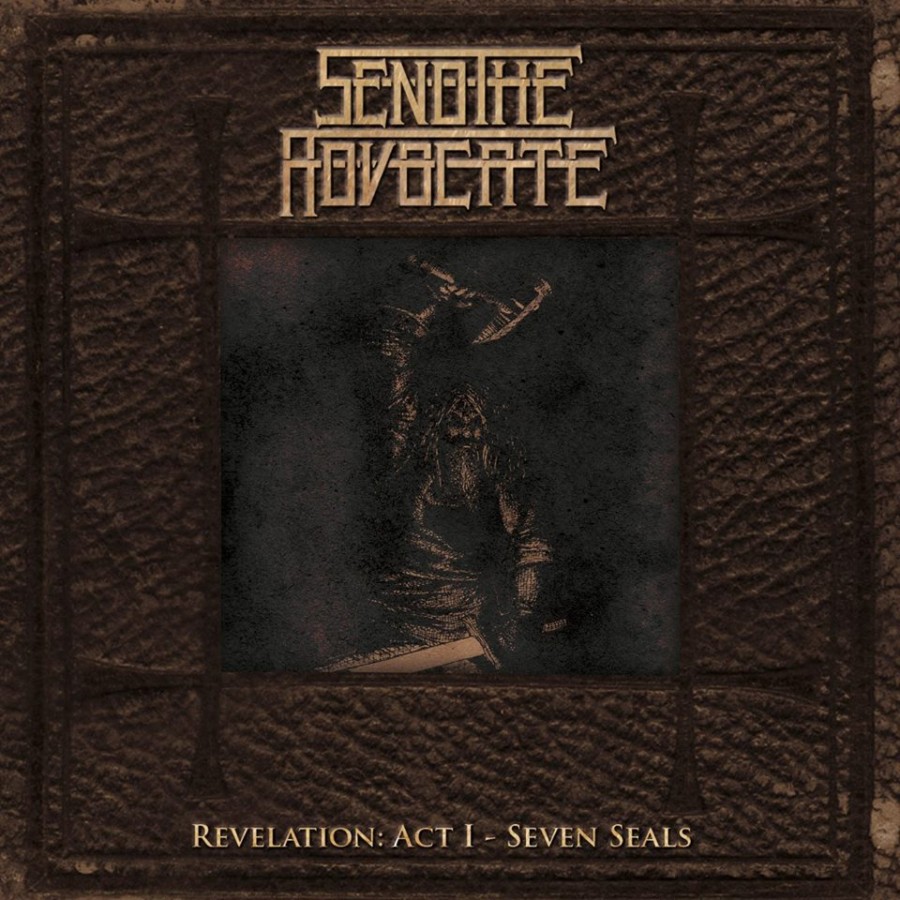 Drawing lyrical and musical concepts from Revelation is not a small task; the book is filled with wrath, judgment, symbolism, and frankly a lot of confusion. It's one of the most challenging books of the Bible to read for these reasons. And Muncie, IN metalcore act Send the Advocate has chosen to nonetheless embrace the themes of Revelation, spread out across several EPs. There 2015 debut, Seven Seals, is the first of the series.
The band is fronted by vocalist Casey Kinsey, formerly of the now-defunct Creating Constellations. Kinsey is certainly no stranger to the world of metal, and it might even be appropriate to claim the ambitions of Send the Advocate exceed those of his prior band.
The EP starts with Rise (Apollyon I), with metalcore riffage reminiscent of Portraits-era For Today and guttural vocals to match. Clean vocalist/guitarist Bradley Ditton's vocal offerings are well-executed but nonetheless a bit cliché for the genre.
Unfortunately, the EP does tend to drag at times, though it's worth noting the songs range from five to eight minutes in length. Many of the guitar lines could be swapped from song to song, and even the clean vocal parts feel pretty similar at times. The piano lines are a refreshing and unique change in pace and add some melodic breaks in action.
The end of the closing track winds down to an extended loop where Kinsey reminds of us of Christ's love for several minutes. It's an interesting move – it's certainly an emotional moment, though it does seem out of place. I'd expect a band to do something like this live, but it just feels odd tacked onto a song.
For a first release, the band shows promise; however, there's plenty of room to grow as well. Metalcore is certainly an oversaturated genre, but the progressive elements the band showcases are certainly noteworthy. They certainly have skill, and if they can tighten up song lengths and continue to build on melodic elements, it'll go a long way.
For fans of: Settle the Sky, A Hope for Home, August Burns Red, For Today