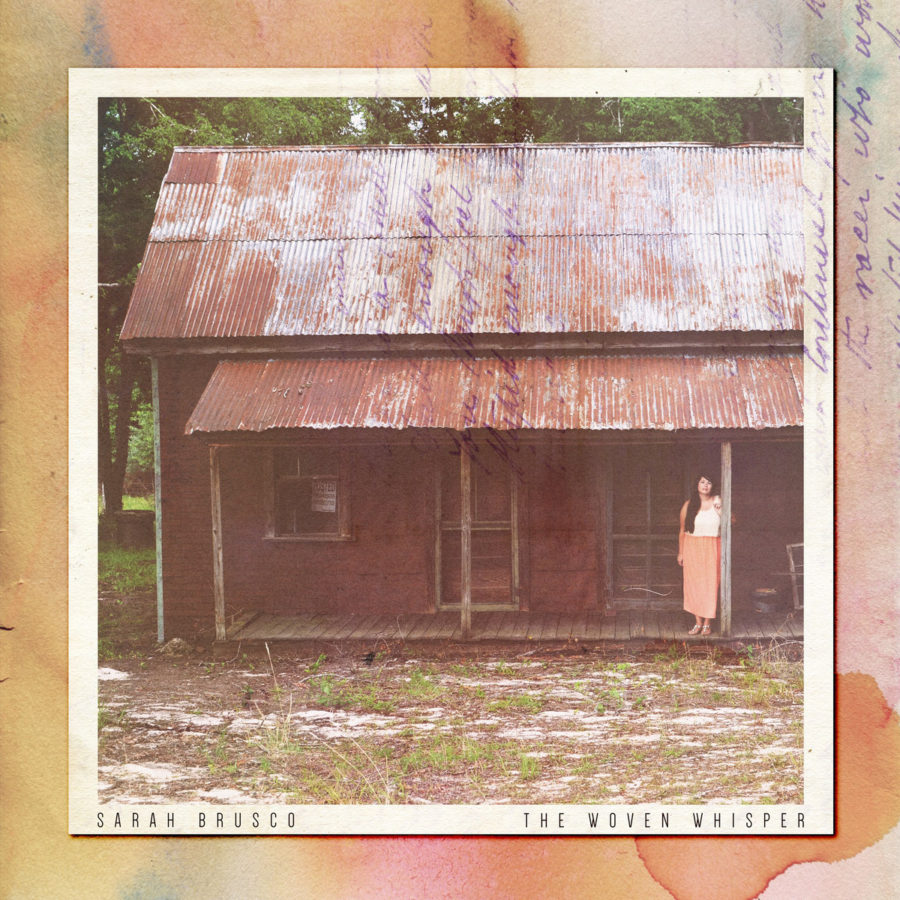 Artist: Sarah Brusco
Album: The Woven Whisper
Label: Sarah Brusco Music/ Vineyard Music USA
Release Date: August 13th, 2014
Reviewer: Shawn H
Track Listing:
A Breath
Leading Me On
Carry Me
At The Table
The Wood Between The Worlds
Your Faithful Voice
At Peace (feat. Just Steve)
Make Your Home Inside My Heart
The Woven Whisper

Exalt The Lord

Night Song
Leading Me On (Acoustic)
Bio:
There is a type of music that is a backdrop for unrelenting focus on God. Sometimes featuring words, sometimes not… "soaking" music. Music that floats and drifts, and coaxes you from a world of clashing sounds, emotions, and demands into a world where spirit, soul and body meet at the intersection of heaven and earth.
Sarah Brusco's album weaves a heavenly mix of healing light and sound, juxtaposed to identifiable worship songs. (The way their congregation does worship on Sunday mornings). Sarah, a worship leader, who lost her voice due to hormonal changes during pregnancy, with the expectation of never singing again, uses this lovely album to offer her affecting and deeply felt worship and thanksgiving to God. Brusco's rendition of the classic "Exalt The Lord" has a spoken word section where Sarah recounts the Lord's encouragement in the face of her loss.
If you're new to this type of worship, think of it as a sort of sung contemplation, a musical Lectio Divina where you make room for God to highlight places in the music and words as you focus on him in adoration. It's music you can rest in or add your voice to, as the Spirit leads. try resting in the music for your morning devotions and see where it leads you. That said, some tracks will undoubtedly invite you in, while the one's that are especially personal may not be a fit for everyone.
Review:
Raw and genuine worship seems to be a lost musical expression with many worship artists these days, but when listening to Sarah Brusco's The Woven Whisper  we can't help but be reminded of how soothing and powerful that type of worship can be. Sarah's passion for raw worship is evident on tracks such as "Your Faithful Voice" & "Make Your Home Inside My Heart", where the melodic tones of Sarah's voice invite you to just bask in the presence of God. The addition of lyricist Just Steve on "At Peace" gives the track a slight hip-hop vibe, while staying true to the atmosphere of the remainder of the album. Sarah's hope is that her music glorifies God and inspires Christ followers to start living for God like it really matters. She desires to affect change in those who know Christ, and that her music also draws others to a real knowledge of Christ.
RIYL: Kari Jobe, Christy Nockels, Bryan and Katie Torwalt, Misty Edwards, Kim Walker, Amanda Cook