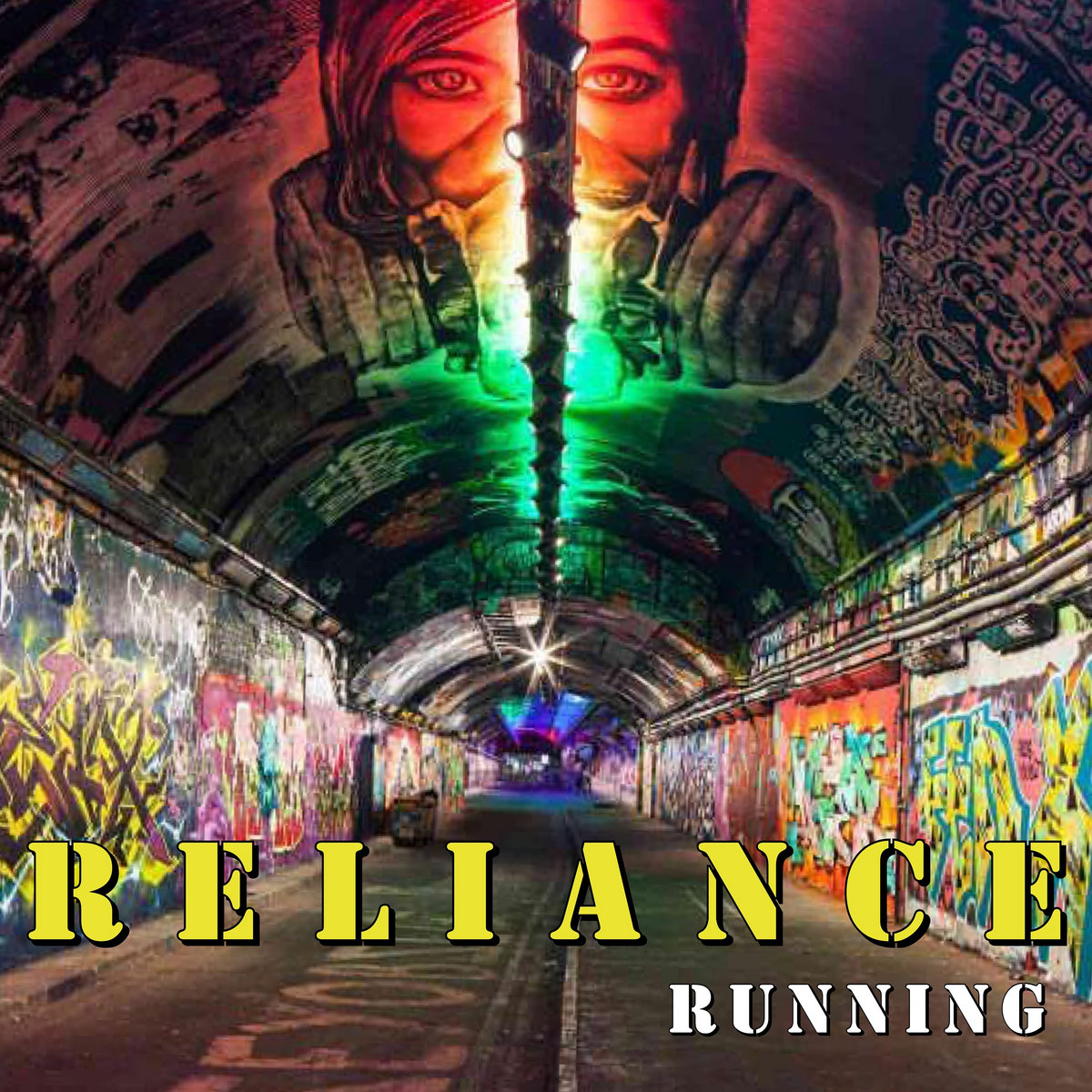 Two Years in the making, Prescott, AZ's own Spirit Filled Skate Punk act, Reliance, have returned with an 8 song release full of scripture based anthemic sing alongs! FFO: Pennywise, Millencolin, Lagwagon, and other 90's era skate punk
Those who know Reliance's music will not be let down. They follow the same formula as in their 2 prior releases "Crashing Down" and "Redemption".
"Running" starts of with "Helpless" which just comes at you and revs you up to get you geeked for the musical journey you are about to embark on! Mixing fast punk with a little bit of hardcore makes this ever so pleasurable.
The album then shifts gears with "Hard Times" and "70×7" which are both great anthemic songs. "Hard Times" can be relative to the current times reminding us that with Christ we will get through the hard times. "70×7" is of course relative and based off Matthew 18:22.
"Out of Hand" picks the pace back up along the same tempo as "Helpless". This is good measure as it tends to keep the listener interested and prevents the ever so common mesh that can tend to occur.
"Life or Death", "Stand Tall", and "Against All Odds" are 3 more anthemic sing alongs similar to "Hard Times" and "70×7".
"Life or Death" seems to be based on Colossians chapter 3 as verse 2 is also stated in the chorus: "Whoa, this is life or death. Whoa, set your mind on things above. Whoa, this is life or death. Whoa, we live for eternity." My personal favorite line of this song is "We set our hearts on Revelation 21 verse 4!"
"Stand Tall" is based on James 4:14 reminding us that "Life is just a vapor" and that "We've gotta stand tall" and "Make the most of every day."
"Against All Odds" seems to be based on Hebrews 11 stating "Look beyond what you can see, put your faith in the unseen." With these words Reliance is reminding us to as stated in the chorus "We'll never give up. Against all odds embrace the truth." The truth being Christ.
"Running" is the final track on this album and ends with just as much ferocity as the album began! This song seems to take inspiration from Psalm 55:22 with the chorus "Whoa, my friend there ain't nothing you can do with all your pain, but let go. Whoa, my friend let Him show you what you're really made of."
Overall I personally would've liked this release to have had some more fast tempo songs as I'm spastic like that. The anthemic sing alongs totally make up for this though. I mean, who doesn't like a good sing along?! Once the current situation calms and concerts start up again, it will definitely be a blast to be shouting along.
"Running" is currently available for streaming and digital download via the Thumper Punk Records' bandcamp page.