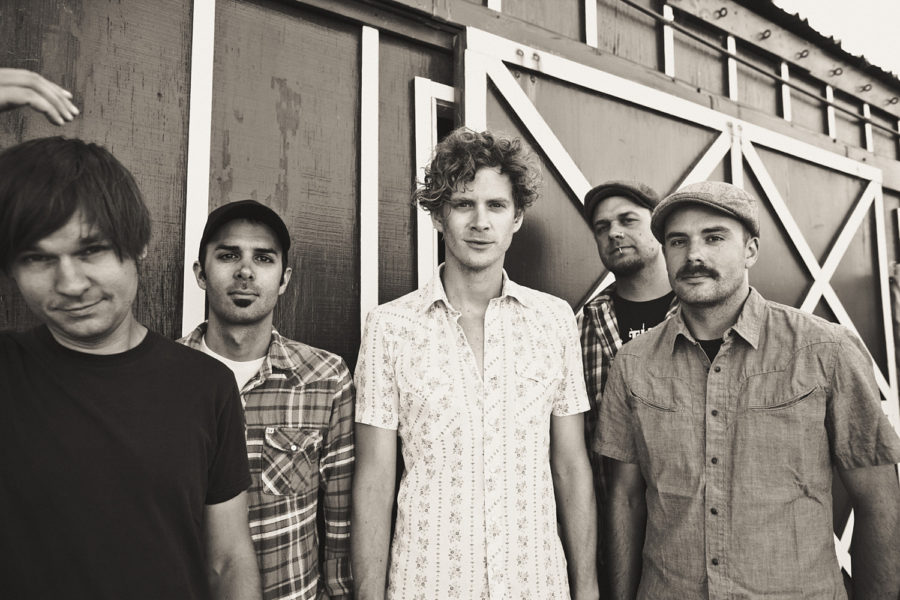 When I was first asked if I would do a review on the Relient K show as they came through my neck of the woods, I was stoked. I can still remember the first time I heard Relient K. We were walking through a Christian bookstore in town and looking for some new bands to check out. My girlfriend and I had just been saved a few months earlier and wanted to get some music that had a Christian influence behind it, we found it encouraged us in our newfound faith. So, my wife was actually the one who found them. Never heard them before and she just grabbed the cd off the shelf on a whim and we've been hooked ever since. This happened before we got married…we've been married for 11 years now, so safe to say it's been a while.
I think it's impossible for anyone to disagree with the fact Relient K has undergone a musical metamorphosis over the years, which could be good or not so good depending on your personal tastes. I'll be honest, I'm really not a fan of the new album at all. It's pretty poppy, there's a strong number of songs with all that pop radio electronic stuff going on and such…just not my style. I only heard this a day or two before the show and around a week after being asked to review it, so suffice it to say the initial feeling of being stoked took a bit of a dive. This said, let's dive into the review.
The first band, The Rocketboys, I honestly didn't know whatsoever. After their set, I can safely say I don't plan to. I wish there was another band I could compare them to, but I tend to stay away from that style of music, it kind of bores me really, so I'm not goin to be of much help here.
Next up was The Almost. Their newest album, Fear Inside Our Bones, seems to have been met with mixed reviews. With a style fairly different from their previous efforts, FIOB seems to have taken things down a notch in terms of aggression, making me pretty curious as to what was in store for their set. They kicked things off with "Ghost" the first single off the new album which was decent. Next was "Say This Sooner", the first song I think I ever heard from them a few years back. Great song, high energy, very enjoyable. As much as I'd imagine Aaron gets tired of hearing references to his time with Underoath, it's hard not to mention it because a lot of his stage presence reminds me so much of when I'd see UO in the past, which is a good thing in my book. The rest of the set was well put together, a pretty even mixture of songs from Southern Weather, Monster Monster, and the newest album, Fear Inside Our Bones. They even tossed in their cover of Tom Petty's Free Falling. The only thing that put me off a few times during the set is Aaron's tendency to switch up the timing of the lyrics being sung in the songs. It makes it kind of tough to sing along to and awkward if you even try, but I guess that's his style in a live setting at times. All in all The Almost turned out a pretty good set, I look forward to seeing them again at some point, but I still prefer the material off the first two albums to their newest.
The Almost's setlist:
1. Ghost
2. Say This Sooner
3. Monster Monster
4. Fear Inside Our Bones
5. Everyone Here Smells Like A Rat
6. Hands
7. Free Falling
8. Southern Weather
9. I'm Down
Now it was time for the question to be answered…with the recent member changes and the vastly different sound of the new album…what would Relient K's live show be like? The lights were killed and out they came. I was thrilled as I heard the opening riff to "Who I Am Hates Who I've Been" the song that was used to kick off their set and one we can all relate to in one way or another. Next up was "Don't Blink" off of their new release, Collapsible Lung. This is one of the songs off the new album I actually liked from the first time I heard it and it was just as good live, if not better. "High of 75" was next, one of my favorite tracks off "Mmhmm". I think this was the first time I'd seen them do it live and it was great. The night continued on with songs that were mostly from their older albums and it was the Relient K I've always known and loved. Aaron Gillespie of The Almost came out and sang on Sahara which was a great moment in the set and I also thoroughly enjoyed when they broke out the acoustics and did a few songs (Surf Wax USA and When You Were My Baby). Surf Wax USA (originally by Weezer) ended with a real nice vocal harmony that was really well executed. Someone there also requested they play Boomerang and it's funny, but I didn't really care for the song when I'd heard it on the cd, but live, it was pretty good. All in all Relient K put together a great bunch of songs, and the new guys fell right into place so that you'd never know there was anything different unless you knew…you know? Even if you're not a huge fan of the new album, it was still a really fun night and it was great to hear so many of the songs that made me a Relient K fan to begin with. If you can catch these guys on tour, do it. You'll be glad you did.
Relient K setlist:
1.Who I Am Hate Who I've Been
2. Don't Blink
3. High Of 75
4. Mood Rings
5. In Love With the 80's
6. The Lining Is Silver
7. Sahara (feat. Aaron Gillespie)
8. Jersey Shore (Promise Ring cover)
9. Candlelight
10. Surfwax USA (Acoustic Weezer cover)
11. When You Were My Baby (Acoustic)
12. Boomerang
13. Forget And Not Slow Down
14. PTL
15. Sadie Hawkins Dance
16. If I Could Take You Home
17. Pressing On
18. Collapsable Lung
19. Savannah
ENCORE
20. Which To Bury, Us Or the Hatchet
21. Be My Escape