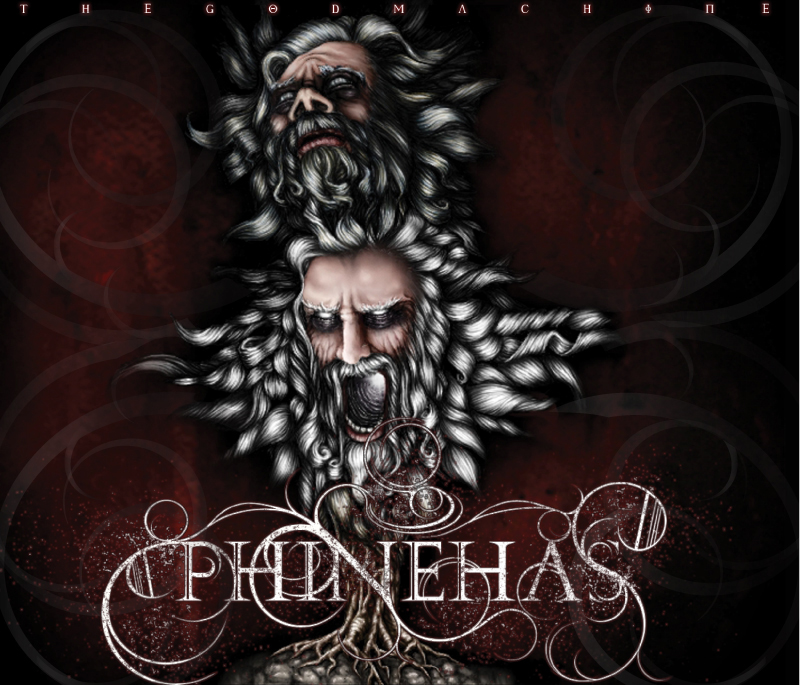 Band: Phinehas
Title: thegodmachine
Label: Red Cord Records
Release Date: July 19th 2011
Reviewer: Joshua Clark
Tracklisting:
thegodmachine: The Speaking Stone
Bad Blood
A Pattern In Pain
I Am the Lion
From One End of the Sky to the Other
Legacy
Crowns
The Wishing Well
My Horses Are Many
Grace Disguised by Darkness
Pendulum
thegodmachine: The Rider
That I May Love You
Phinehas is a five-piece metalcore band out of California that was recently signed to Red Cord Records.  I had no idea what to expect with this album and any expectations I had were completely blown away. Phinehas is a band that went from being a band I had never heard of, to being one that I can't get enough of.
Even though I would consider myself a fan of metalcore, for the most part it is so hard anymore to find something fresh in this genre that really takes me by surprise. I went into this album thinking it's just going to be another metalcore release that may have a few good songs but it won't be anything special. I was simply floored at what I heard.
Musically, Phinehas's sound is As I Lay Dying fused with Haste The Day. I couldn't get any happier having a sound that is a combination of those two, since both of those bands are two of my favorites. Phinehas know how to make some solid metalcore. These guys experiment enough with the typical formulaic metalcore sound, making just enough subtle changes that they rise above many other bands in the genre. The guitars are outstanding, the dueling guitars on this album that blew me away with the excellent riffs and solos. The drumming while not as noticeable to me as the guitar work is still well above average. I think the guys have a ton of emotion in what they are playing, which shows up in both the melodic/ light moments and the gritty, heavier parts. There are some great breakdowns on this album that are well placed. They become extremely enjoyable here since they are well done and are used sparingly, which makes the impact that much greater. The production on this album is extremely tight. The band has their light moments clean and clear while leaving plenty of grit for their pummeling onslaught featured on the rest of the album.
Vocally, these guys are great. Sean McCulloch has a diverse and impressive scream that left me very pleased.  A surprise for some may be the amount of clean vocals that are included on this album. Some may wish for just the screaming and think that the clean vocals make the band "too soft." I think the clean vocals fit in perfectly and sound great. Which adds a whole other dimension to the band's sound as they contrast against the screaming and gives those who want a break from the screaming enough of a reprieve.
The lyrics are clearly Christ-focused and are the entire focus of the album. The lyrics from the band are captivating and are loaded with some great imagery. There is a lot to dive into and take away from the band's message.
Overall: If you are looking for a new metalcore band that actually stands out from the over saturated mass of metalcore bands, you need to check these guys out. They are technical, experimental, and just know how to put together some great music. This album marks my first review that has received a 10 on this site and I think this album rightfully deserves such a score. Is everyone going to agree with me? Probably not, but I have listened to this album enough in the past couple months and cannot see a reason why this album doesn't deserve a 10. I find myself enjoying this release more and more after each new listen. I have not been this excited about a new bands music from any genre as much as Phinehas's for a long time. This album is strong from start to finish and is one of the strongest debut's I have recently seen. These guys have a ton of talent and the potential to make some incredible music as they progress in their career. Phinehas has released an amazing collection of music and has been one of my favorite albums so far this year. If you love any type of heavy music you need to go out and get this album.