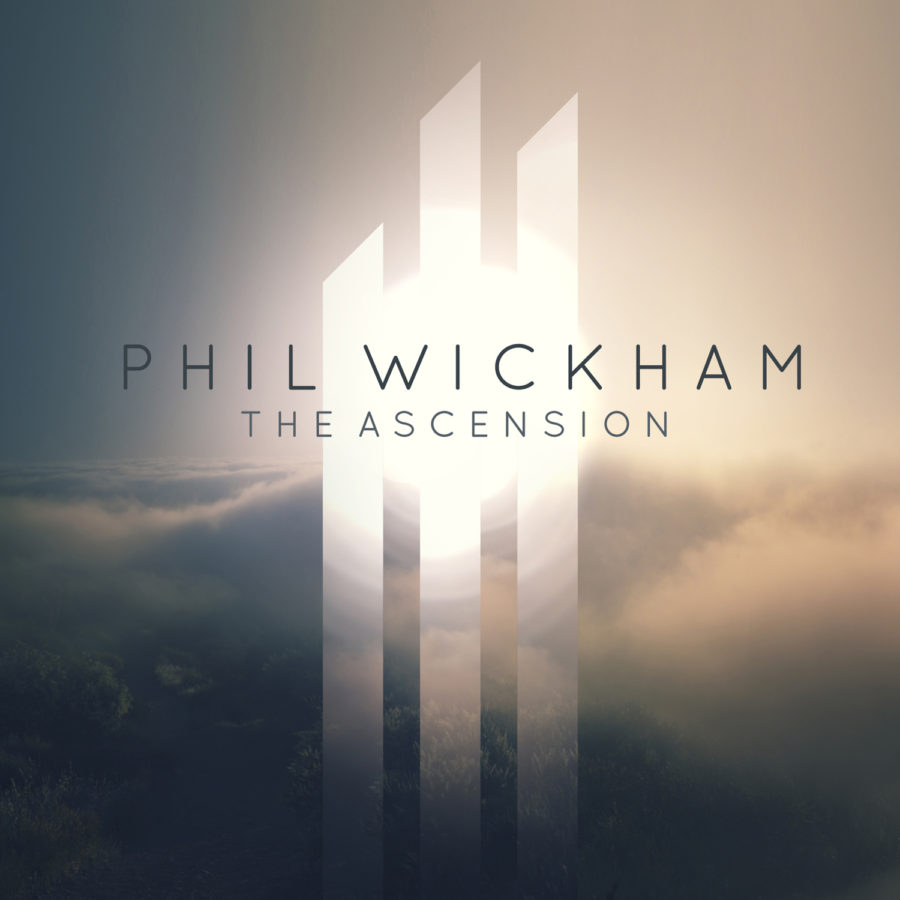 Artist: Phil Wickham
Title: The Ascension
Label: Fair Trade Services
Release Date: 9/24/13
Reviewer: Jonathan Andre
Tracklisting:
The Ascension
Holy Light
Carry My Soul
This is Amazing Grace
Over All
When My Heart is Torn Asunder
Mercy
Glory
Tears of Joy
Wonderful
Thirst
One of my favourite worship artists ever (alongside Meredith Andrews, All Sons and Daughters, Tim Hughes and The Sonflowerz…sorry Chris Tomlin, you're not on my top 5 worship artists list); Phil Wickham's music has always been able to minister to myself throughout the years. From 'Beautiful' and 'After Your Heart', to 'Safe', 'Heaven Fall Down' and 'At Your Name'; this worship leader from San Diego, California is a great artist to listen to if you enjoy worship with an alternative edge, similar to artists like Leeland, Delirious?, All Sons and Daughters or Rend Collective Experiment. With long-time producer of his albums Pete Kipley again at the helm of producing The Ascension, the follow-up to Response can be exciting and daunting, both in the fact that Response was one of my favourite 2011 worship albums, and possibly my favourite Phil Wickham album ever. So to hear The Ascension, I was initially apprehensive and somewhat worried that my album listening experience wouldn't be at the standard set by Phil's previous record. Nevertheless, I plunged in (through listening to the NRT album stream), and while the album's not better than his 2011 release, it does seem to at least equal Response, both in lyrics and music, to place Phil's album alongside Response as my favourite Phil Wickham album ever, but also alongside Worth it All by Meredith Andrews, with both of them tying for favourite worship album of 2013 so far. Arguably known for his radio hit 'You're Beautiful' (even covered by MercyMe on their 2011 worship album The Worship Sessions); Phil's passionate vocals and distinct voice sets himself apart from all other worship leaders in today's 21st century. With this album presented in a much more orchestral and ethereal music atmosphere compared to albums previous; Phil's current work, from 'This is Amazing Grace' to 'Wonderful' and 'Carry My Soul', will hopefully inspire and encourage anyone who listens to his music, regardless of whether they are fans of Phil or not!
'This is Amazing Grace', recently recorded and released on by Bethel Music on their album For the Sake of the World last year, is Phil's first single from the album, and a great way to introduce someone to Phil's music. Full of electric guitars, powerful singing, and a message that promotes God's grace above anything else, Phil has once again delivered a song that will make its way into churches sooner, if not by the end of the year. A chance for us to listen to another inspired by Bethel, alongside other hit songs like 'One Thing Remains', 'Love Came Down', 'Furious' and 'God I Look to You'; Phil's emphasis more on electric guitars and various distortion and electronic techniques compared to the acoustic nature of the Brian Johnson led live track is something that'll hopefully bring in more listeners of the teenage-young adult age bracket (myself included). As Phil reminds us all that '…this is amazing grace, this is unfailing love, that You would take my place, that You would bear my cross…', we are able to collectively reflect on the promise of God's grace and faithfulness to us throughout the ages of our lives and history. With riveting instrumental bridges and moments where you just want to sit back and engage in free worship, 'This is Amazing Grace' is perhaps my favourite Phil Wickham recorded song since his under-the-radar melody 'I'll Always Love You' from his 2009 album Heaven and Earth.
'Wonderful', originally recorded as an acoustic track on Singalong 2, also appears on The Ascension, this time as a full-fledged studio recording full of electronic keyboard reverb, Phil's distinct vocals creating a powerful effect when mashed together with the big drum beat, as well as the gang vocals that appear during the chorus. While not necessarily as enthusiastic and passionate as the acoustic version of the song (without the congregation declaring out God's wonderfulness as well as the strumming of the acoustic guitar, the song can seem somewhat polished); Phil does deliver a decent effort of a song, starting off with a synth and drums, coupled with the poignant message of how '…I can see you in the light of a new dawn, I can hear you in the words of a love song, I know it in my heart, I know it in my soul, you're wonderful…' Proclaiming that the Lord is the most high, it is through the creation around us, and the circumstances that occur in our lives that we know are God-breathed, that we can testify that God is real, working for us, and showing the world His glory and fame. A song that'll once again be in churches alongside 'This is Amazing Grace'; these two songs anchor an album that's certain to be one of 2013's most prolific, powerful, poignant and popular worship albums released.
'Holy Light' is one of the most upbeat and fun-filled tracks on the album, and reminds me musically like 'Build Your Kingdom Here' by Rend Collective Experiment. A song about us being awakened to God's holy light and presence around us and therefore us being forever changed because of that, this is a rousing anthem worthy to be declared within an atmosphere of celebration as we praise God for the light He brings to our lives and therefore the lives of others we fellowship and are in communion with. As Phil proclaims that '…we have come and now we will wait for Your love to move, for Your light to break, start a movement here as we call Your name, let Your glory fall, like a holy rain…', I can't help but picture the disciples praying a similar prayer when they were in the upper room, waiting for the Holy Spirit to come and fall afresh on them. A song that brings forth an emphasis about revival and waiting upon the Lord to show up and change our lives in a way that we don't expect it, 'Holy Light' encourages us to make a step and collectively declare alongside Phil to the '…God who reigns over earth and sky, [to] flood this world with Your holy light…'
'Carry My Soul' follows on from 'Holy Light', and slows down the tempo and pace to bring us a light electric guitar driven song about running the race after the Lord's heart, until we are called towards our spiritual home. With powerful imagery and poignant messages brought to the fore in the words of how Phil declares that he '…will run, and I won't quit, chasing Your heart just like David did, I'll come running through the gates, look into Your face, oh I can't hardly wait until You…carry my soul away…', a beautiful moment of excitement, expectation, hopefulness and a sense of being eager and hungry for eternal things rather than that of the temporary. Phil's vocals also shine in the track, at times Phil trying the high pitched vocal that at times paid off and at times didn't. In this particular instance, it was somewhere in the middle, and therefore, great kudos to him for trying something new, interesting and different. Also providing us acoustic tracks in 'Mercy', a melody describing the moment of Adam and Eve's portrayal and the mercy given by God through Jesus's sacrifice to cover all the sin that followed (and will follow) til Jesus's return, as well as the acoustic country-infused track of 'Tears of Joy', a melody showing us the importance of our salvation as Phil describes the moments of Jesus's return with the help of the acoustic guitar, banjos, mandolin and other unique and interesting instruments; Phil's infectious enthusiasm and powerful melodies such as these songs are what grounds this album lyrically and musically, being one of my favourites to be released in September 2013!
The title track (and first song on the album) 'The Ascension' is a drum focused light electric guitar sounding melody with an upbeat atmosphere as Phil declares for us to start the ascension towards God's glory and our lives becoming freer in His presence and love, and while the delivery of the song is good, frankly, this acoustic sounding song seems a little less impacting as the first track, and in my opinion, would've probably served much better in the middle (maybe 'Carry My Soul' or 'Holy Light' could be better album track openers?). Also delivering with stirring anthems in 'Over All', an electronic keyboard based melody full of reverb and a hard hitting message that God is over '…our hopes, over our fears, God You are over all, over our joy, over our tears, God You are over all…', and track 11 'Thirst'; a poetic and poignant song that encourages each one of us to satisfy our thirst and longing in Christ alone through hauntingly refreshing light acoustics and Phil paying homage to the famous older song 'As the Deer' (incorporating similar lines throughout the song); the one track that I think will become one of Phil's most impacting and popular tracks into the future is 'When My Heart is Torn Asunder'; a track in the middle of the album (which after numerous listen, I reckon ought to have been the album closer).
Already being touted (by myself) as a modern hymn, written for the church to be sung for months and years to come (just like 'In Christ Alone' and '10,000 Reasons'); Phil utilises stanzas, verses, choruses, and eerily familiar (but not) melodies that you can just sing along to even though you may have only heard it for the first time (but think you've heard it elsewhere first). Reminding us it is Christ that puts us back together '…when my heart is torn asunder, and my world just falls apart…'; Phil reminds us in the declaratory chorus that there is hope beyond everything that we can see or feel right in front of us, '…peace in every tragedy and love that conquers fear…' The gang vocals that declare out the 'woahh's that remind me of something that Hillsong would do (think 'With Everything') can be a little corny at times, but on the whole, this melody continues to mix the elements of modern worship songs and hymns to deliver a melody that's culturally relevant yet biblically prolific and sound. Well done Phil for delivering a song that's certain to be my favourite from The Ascension in months and even years to come!
Overall: Releasing on the same day as Dara Maclean's Wanted, The Neverclaim's debut album, as well as world renowed Matt Redman's anticipated album release Your Grace Finds Me; Phil's 5th label produced album is something to beyond from this artist who's not even thirty yet (Phil released his first album when he was 19). With many of his songs sung in churches around the world, expect some from The Ascension to reach your church soon, if they haven't already (I'm tipping songs like 'Holy Light', 'This is Amazing Grace', 'When My Heart is Torn Asunder' and 'Wonderful'). With a variety of genres in The Ascension, from rock to pop, acoustic, folk, worship and CCM (with 'Glory' the song that falls into the category of radio-friendly material), there is hopefully something for everyone as they hear what I think is one of the year's best produced worship albums, and possibly one of the most popular worship artists currently. Well done Phil for such an enjoyable and heartfelt album!
RIYL: All Sons and Daughters, Matt Redman, Leeland, Delirious?, Rend Collective Experiment
Buy the Album: iTunes/Amazon mp3