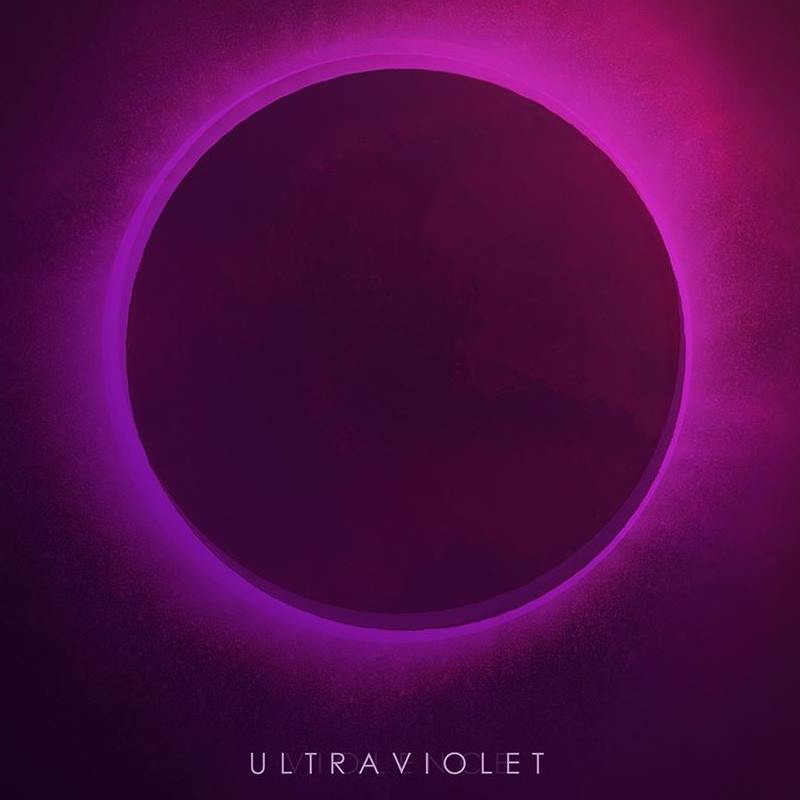 If you've been following My Epic for any measure of time, you're aware of their incredible track record. In some ways, it may seem to work to their fault. They've graduated at the top of their class. They're the college quarterbacks getting signed to major league teams. Everything seems to be going well, but onlookers have learned to expect the best and nothing less. Each new release evokes necessary questions: Will be it be as strong as the eponymous "Yet"? Will it carry the lyrical depth of "Behold"? Maybe it's a bit bold to call their discography immaculate, but there are few lacking moments across their three full-lengths and assorted EPs. Even their earliest demos showcase incredible promise. Each successive release has a higher burden for quality.
"Ultraviolet" is the first of two EPs set for release this year (the latter being "Violent", slated for a fall release). Facedown's official statement reads as follows:
My Epic's latest project is actually two projects, a diptych of EPs conceptualized to address a common theme from two different points of view. Dealing with things which are beyond what we can see and know, and things that we do see but can't fit into our paradigm.

With "Ultraviolet," (March 2018) the first installment of a two-EP concept release, My Epic examine some of the more difficult aspects of faith, dealing with things which are beyond sight and understanding. "Let's not pretend all of the answers fit together perfectly like a puzzle. We encounter things that make us concerned, angry, uncertain or anxious, and the rote explanations we've been given are found wanting."

On the second EP "Violence" (late 2018), which promises to be the band's heaviest project to date, My Epic explore the darker corners of faith, asking "What do we do when we don't have a good explanation for difficult circumstances? And how do we think of G-d in the midst of things that are so obviously contrary to what we think G-d should be like?"

With the release of "Ultraviolet" and "Violence" My Epic are hoping to offer a process of exploration into personal faith, or lack thereof. They hope to give listeners the freedom to unravel the substance of their own fears and anxieties. "There are massive things going on beyond our sight and understanding. Do we ignore them? Do we explain them, or at least attempt to? We have come to a place where we feel like this dissection is the right and timely thing to do."
Prior to this statement, vocalist/guitarist Aaron Stone was overt about the upcoming material on an episode of Your Favorite Band Podcast. In the episode, he speaks more toward the supposed dichotomy of My Epic's sound: ambiance and melody sits on one end; flailing aggression and convicting lyrics sit on the other. "Ultraviolet", thus, is the former of the two, encapsulating more traditional song structures, musical levity, and a strong atmosphere of introspection. In some sense, it's a spiritual successor to "broken voice" regarding more traditional song structures. At the same time, it's the musical child of "Yet" and "Behold". Ultimately, these comparisons all fall short – "Ultraviolet" is its own entity that needs not rely heavily on its predecessors. My Epic continue forward with enough self-awareness such that they're not afraid to take risks.
The EP's first single, Of Wilderness, isn't simply a taste of what to expect musically; in many ways, it sets the stage for the lyrical trappings of this set of five songs. Much of our lives, we've been told questions are a sign of weakness. Our lack of understanding is a fatal flaw. We're encouraged to be ignorant or to nonchalantly reject ideas we find unsettling. "Ultraviolet" challenges these notions, inviting listeners to discover beauty and wonder in the unknown – even in the midst of trial and suffering. My Epic reminds us it's okay to not have all of the answers and that God will speak when our words fail. All of these concepts are conveyed through lyrics which contain traces of poetic ambiguity; some listeners may take objection with the fact the lyrics aren't as overt as "Behold" or "broken voice", but that's not to suggest My Epic have strayed in any manner or that the lyrics suffer from remiss. There are plenty of bold and honest lines:
"All the thoughts that haunt us most / are nothing or a holy ghost / There's nowhere to hide" –Voices
"It's so hard with panic in your bones / to know an Anchor from a millstone" – So Be It
"I can't tell the difference / between my curses and my prayers / when all I can say is "Well, so be it" / Yeah, so be it" – So Be It
"Your voice itself becomes my home" – In Absentia
"Maybe so, maybe no one knows and all we have is hope" – Two Nights
All this considered, there's still plenty of lyrical grandeur and poetic nuance to admire here. It may not be as direct as some of their other songs, but it's certainly not shy or evasive.
Musically, a lot of ground is covered here. Although it's purported to be the lighter of the two EPs, it's by no means brittle. Fans of "Behold" will find comparisons to tracks like Royal and Lament. Naturally, there are hints of "Yet" at play as well, particularly on the explosive closer, Two Nights.
However, "Ultraviolet" is far from a rehash of aggressive-yet-ambient tracks. Of Wilderness is one of the most pop-friendly tracks the group has composed to date, while its successor Voices revels in reverberating soundscapes. The most noteworthy addition is the focus on electronic instrumentation: synths, programmed drums, and other effects add an interesting touch to the songs that manages to complement the group's songwriting aptitude without washing away all traces of "rock" in the process.
Guitar lines range from from delicate and airy to layered chord-crushing crescendos. Jesse Stone's drumming remains tight and calculated, lending itself My Epic's incredible rhythmic foundation. Use of tambourine and electronic percussion effects definitely helps distinguish this EP from the rest of the band's discography. Bass isn't neglected by any measure, and it truly shines on In Absentia. Lastly, vocals are everything listeners have come to expect. There isn't anything particularly new on this end (apart from the droning chant on "Ultraviolet, ultraviolet" on Two Nights), but production definitely played off on this end. Delay and reverb are in no short supply, and layers and harmonies help accentuate the critical moments across the EP.
Ultimately, My Epic hasn't lost their would-be athletic prowess. Instead, they've simply taken up a new sport of sorts. "Ultraviolet" is not a rejection of the band's roots, but it's enough of a reinvention of sound to not go unnoticed. In some respects, the EP is My Epic's artistic sister of Thrice's "Water", with its ambient and electronic mix taking the lead. Regardless of how fans respond, they can rest in the fact that "Violence" is on the way with yet another change in sound and that My Epic refuses to be stagnant.