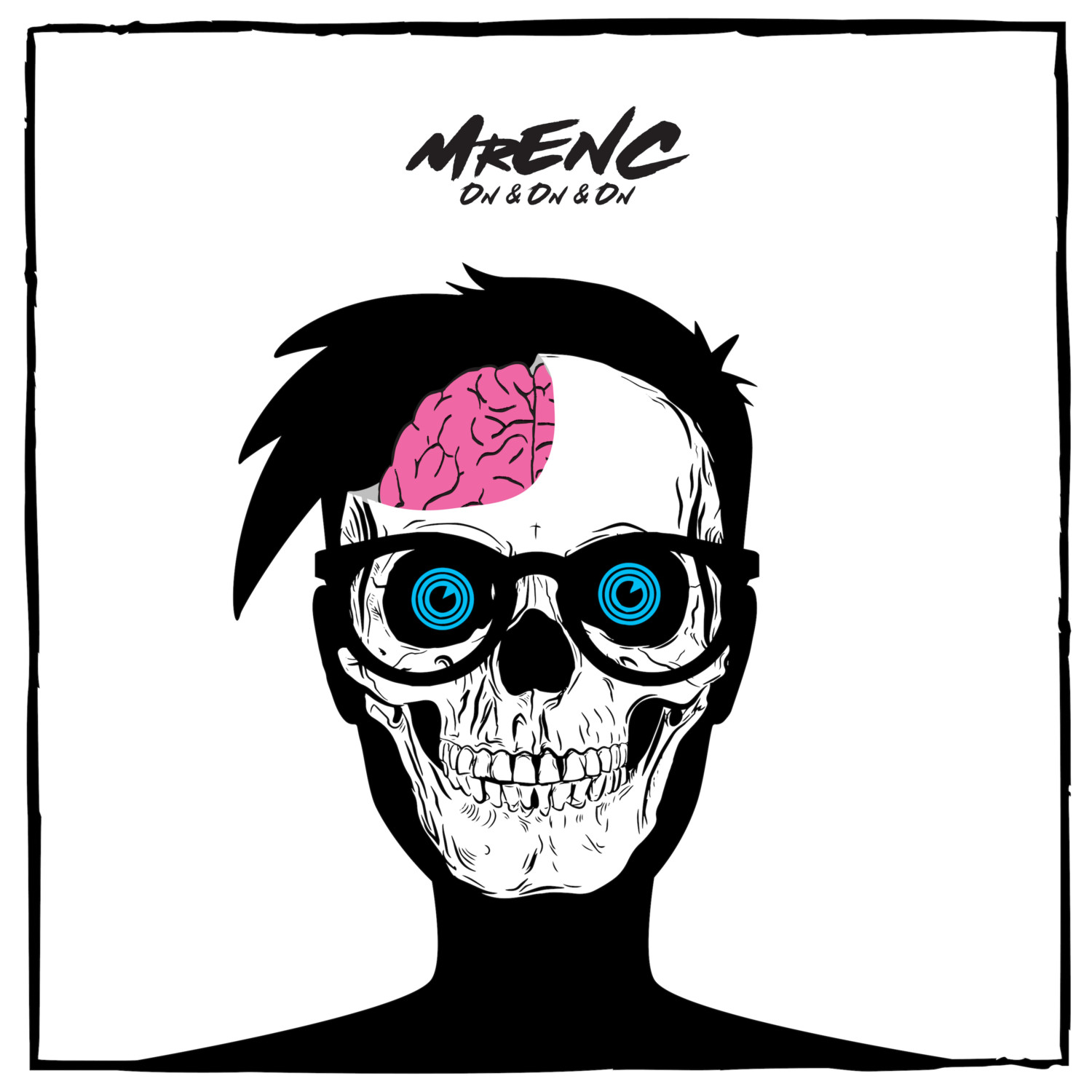 Right off the bat, it's loud and energetic.  This is melodic, yet noisy indie rock, reminiscent of the classic 90s Britpop with hints of 70s glam (think the rock riffs of Suede meet the swagger of The Divine Comedy).  But don't be fooled, this isn't simply nostalgic stuff, stuck in the past.  There is a real energy and drive to this music that captures one's attention right off the bat.
For those who don't know, MrENC is Eric Collins' nom-de-rock (formerly of Denison Marrs).  Lyrics deal with the need for love and compassion—both the giving and the receiving—through the chaos and noise of life.  One of the most pointed examples is from "Shut Your Mouth":
Anyone…anyone aware of the sound coming out of their mouth?
Anyone…does anyone even care of others around?
Ain't that what life's about?
Shut your mouth 'cause all I hear is blah blah blah blah
Shut my mouth 'cause all you hear is blah blah blah blah
Everyone…has everyone around lost their minds??
I know we've lost our hearts.
Faith statements are present, but implicit ways, like on the title track (which, incidentally could also be a lost Radiohead track, perhaps from The Bends era):
Crazy surrounds everything a wilder song
Emotions unsound lower my face and carry on
Energy of sound your frequencies soft but strong
I feel you all around raise me up to carry on
That's the whole lyric.  Its brevity is its strength, particularly in the way it captures the entirety of the EP's theme and mood—hope in the face of chaos and uncertainty.  The title of the song and album hints further as to the point of making music for Collins—let's carry on and get through this.
Whereas the opening tracks reminded me of Brit-rock bands of days gone past, track 5, "Another" recalls more recent voices from that side of the pond—The Vaccines, and Arctic Monkeys in particular spring to mind.
On and On and On and On is a welcome addition to the strong catalog of Velvet Blue Music.  Let's just hope MrENC keeps making music of this caliber.