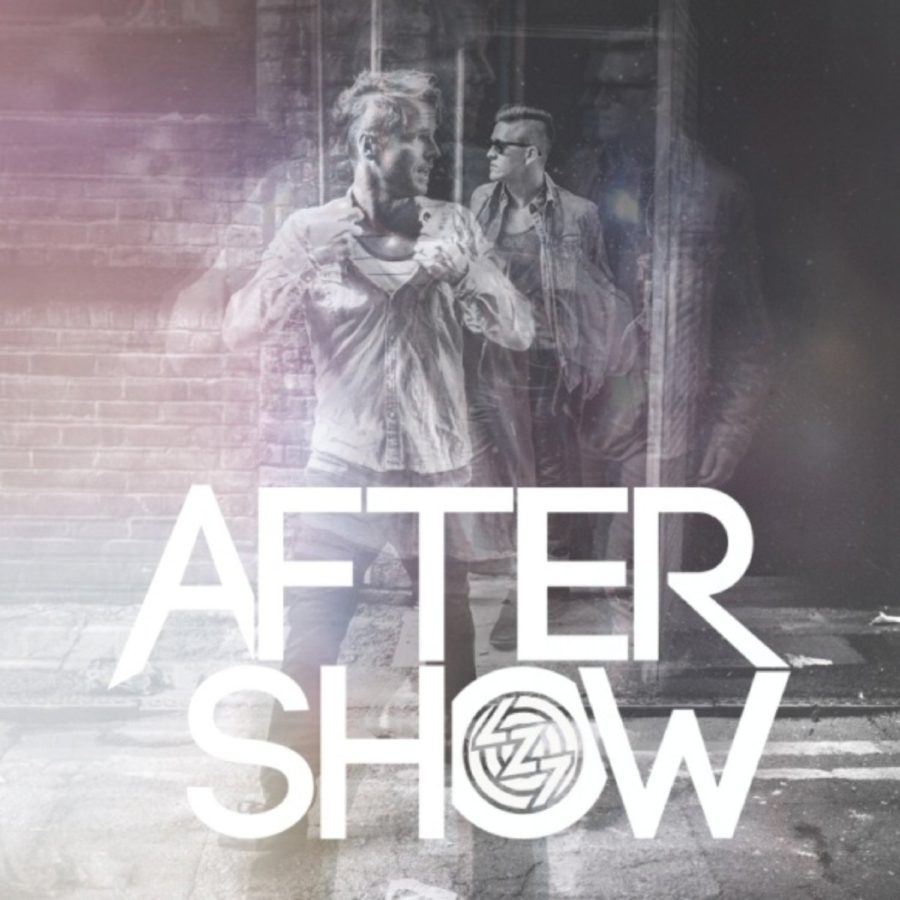 Artist: LZ7
Title: Aftershow
Label: Light Music
Release Date: 10/8/13
Reviewer: Jonathan Andre
Tracklisting:
Aftershow
Give Out the Love
Symphony
Overcome By Love (feat. Matt Redman)
Whoever Said (feat. Guvna B.)
Next Level (feat. Soul Glow Activator from FF5)
Beautiful Exchange (feat. Denny White)
Strobot
Shades
Mission Control
Brave Face (feat. Jake Isaac)
Irreversible
Cause an Attack
Escape
Joyride
Formed in Manchester, England in 2005 by lead singer Lindz West, pop/dance/worship/rap group LZ7 continue to make their rise in both the Christian and mainstream music markets, with their positive lyrics and emotive and uplifting melodies applicable for both sides of those who appreciate great music. Now releasing their new album Aftershow after their critically acclaimed 2010 album Light and their 2008 EP Gasoline, we are invited to enjoy uplifting music along the musical style similar to that of TobyMac, Matt Redman or Press Play. One of the greatest crossover artists Britain has had in the modern music era, LZ7 and their ability to influence lovers of both mainstream and Christian music is a great feat in itself, and just like American bands like needtobreathe, Skillet and Switchfoot; we are reminded that music has the power to uplift and inspire. Released in October alongside other standout albums like Natalie Grant's Hurricane, the My Hope compilation album in honour of Billy Graham and his ministry, and DREAM Records Warr Acres's new album Hope Will Rise; LZ7 delivers across a spectrum of musical genres, from rap, pop and rock, to worship, dance and electronic. With some great collaborations (Matt Redman, Soul Glow Activator previously from FF5, as well as popular British Christian rap artist Guvna), this is certainly not an album to pass up if you love rap, dance or electronic music a la TobyMac, Capital Kings or Press Play. From the title track to 'Overcome By Love' and 'Give out the Love'; this is LZ7's strongest album to date, and one of the most unexpected, yet equally enjoyable albums of the year so far!
'Aftershow' is the first song on the album, and also first radio single from it, with the band creating a keyboard and synth effect to bring the song into focus as they relay the theme of an aftershow where '…everyone's invited, if you're ready let's go, welcome to the aftershow, where the party never stops, it goes on and on…' This theme of an aftershow gives us a melody that delivers on two levels- as a song that can be literally about aftershow or afterparty, and be a great song to be sung at parties and other functions, or as one with spiritual significance as we ourselves realise that this aftershow is indeed what Jesus is inviting every human to- the never-ending feast at the end of the age in the form of heaven. Understanding this cleverly written and choreographed metaphor is certain to attract much more fans for LZ7, giving them respect as they try to reach both the churched and the unchurched in songs that can be ambiguous enough to be enjoyed by those who want nothing but a great beat and something to dance along to at parties, but also clear in what it longs to say to those who are seeking for more than this life. With synths and powerful rap stanzas from Lindz, this is a great song to introduce to dance playlists, and a great starter to questions about the metaphorical aftershow when we witness and share our own testimony to those we meet. 'Give Out the Love', the band's second track, continues the theme of presenting a melody that can be influencing listeners of both CCM and mainstream music, giving us a universal message of giving our love away to those who truly need it. The powerful message of reaching the least of these is exemplified by Lindz, as he shares of how '…we have so much, so much to be grateful for and so much we can share! Give out the love is all about giving love to the world's poorest children! That could be food, money, clothes whatever we can afford…' The remix effects and the synths are certain to attract listeners of the electronic variety, as both 'Aftershow' and 'Give Out the Love' remind us of the urgency of sharing what we have in the form of our love for each other and our love for Christ, to those who are fervently searching for their own place in a world they're desperate at being a part of. Well done LZ7 for some of my favourite songs, not just on Aftershow, but throughout the whole LZ7 discography!
Throughout the rest of the album, LZ7 deliver a balance of songs, from great collaborative efforts with some of the world's most promising and powerful electronic and worship artists, to other hard-hitting melodies that show us why the band is one of the most promising worship/electronic artists of the decade so far. 'Whoever Said', featuring British rapper Guvna B, is one of my favourite rap duets of the year so far (alongside 'Ready Set Go', featuring both Capital Kings and Royal Tailor), as both LZ7 and the up and coming British Christian rap artist unveil to us the theme of trying to prove the critics and cynics wrong as we hear the powerful and freeing lyrics of the chorus- '…whoever said you couldn't do it, whoever said you couldn't change the world, whoever said you'd never make it, whoever said it was impossible, we bout to do it right now…' Such power in these words, the song is backed up by great music in the form of synths and remix sounds a la Capital Kings, giving me great appreciation for that type of music genre. As Lindz offers up wisdom in how '…I see a lot of young people in school who are told by people that they'll never amount to anything…so this song is there to say you can do it…'; LZ7 moves on to one of the most ambitious songs on the album musically- 'Next Level'. Now I'm not necessarily a fan of Family Force 5, and frankly, the music on this song can seem a little too much and a little disjointed as I listen to it, but kudos to LZ7 for this collaboration- many listeners of FF5, who may not be Christian, will listen to this track and will hopefully check out LZ7 in the process. While I may not be the greatest fan of this track (or FF5 in general), the heart behind the song is simple- that we as Christians are called to be elevated to the next level, when it comes to how we live our lives sold out to Him and His glory. Something simple from both FF5 and LZ7 to hopefully change up the mood of the album to deliver a fun-filled song that can feel right at home on an iTunes playlist next to Justin Timberlake or Katy Perry; LZ7 start to deliver the emotive melodies in the trio of melodies in 'Beautiful Exchange', 'Overcome By Love' and 'Brave Face'.
Featuring one of Lindz West's friends Demmy White on the track, 'Beautiful Exchange' speaks about the exchange Christ made for us to be reconciled with Him, as we hear the poignant lyrics of how '…kinda crazy how these things work…when you came to my life, words can't express, so I'm gonna stay and do my best til there's nothing left…see I once was lost, now I'm found, that's classic, but that's what keeps me going…' Against the backdrop of synth and electronic looping, we are able to rest in the knowledge that the exchange that happened is nothing to do with us, but everything to do with whether we accept this free gift. 'Brave Face' delivers a piano ballad featuring Jake Isaac, from the point of view of someone who longs to be loved, but human nature tells them to put on a brave face and run, fending for themselves because that's what they've been doing all along. Relatable to those who are struggling and trying to make it in a world when on the inside, they're crying for someone to be with them through the trials; 'Brave Face' is certain to become an anthem amongst the lower socio-economic class citizens of Britain, America and anywhere else as they realise that with God, our faces don't have to be brave, but rather, they can be real. The last duet is with worship leader Matt Redman, and powerfully reminds us of how as believers, God overcomes on the behalf of us each day, and the love that comes as a result of God being active in our lives is something for us to shout and declare about. As Lindz raps about how '…You gave us life, but I had to learn to breathe in, You bring me joy, you'll always be my A star…' and Matt declares that '…I've been overcome…by love…now Your heart beats in me…'; we are able to mould together rap and vertical worship to create a song that's certain to be a classic amongst both rap and worship circles (just like how '27 Million' was, also a duet between LZ7 and Matt Redman). Well done LZ7 for 'Overcome By Love', as well as the other duets, reminding us that a great collaboration can great for listeners of music to discover new, unique and equally powerful musical genres that may not have otherwise been explored if not for these duets!
The beginning of 'Strobot' sounds like something from Nintendo, and starts to bring in more unique instrumentation to deliver a track that's full of passion, enthusiasm, and a great track to play live, while also delivering a simple albeit equally profound message about being plugged into the source of power (which is Christ), while 'Mission Control' uses the technique of the term 'mission control' as a way to describe us calling to God whenever we need help and assistance. Written and recorded to assist and help those '…people out there where life's got too hard, to call mission control…', LZ7 continues to deliver songs in a way that will be uplifting and powerful, yet not as overt as more of the CCM melodies that are on the radio nowadays, thereby expanding their appeal and fan base. 'Irreversible' is electronic galore as we hear the hope delivered by the band that mirrors Romans 8:38-39, and how, as the band declares it, '…I just can't deny, that there ain't no depth nor height, that can separate this love, I'm never looking back cos I've found something so good, something just so glorious, it's irreversible…' One of my favourite anthems with an electronic music backdrop, 'Irreversible' flows into the Friday night themed Group 1 Crew inspired 'Escape' (with similar themes to the G1C song 'Live it Up'), about how '…when the sun goes down, it's time to live it up, see the city lights shine for you…'; as well as the album ender 'Joy Ride', a moment full of pulsating drum beats and a powerful message where we are able to understand that '…life is meant to be a joy ride and I hope thats the sentiment that comes across…'
But one of my favourite tracks on the album is track three, 'Symphony', where the band invite us to declare alongside them to God about the beautiful symphony of hope and joy He has given to us in the form of creation, as well as the symphony within us He's stirring, that only we can unveil to the world we live in. EDM music at its finest, LZ7 provides some of the most poetic, profound and personal lyrics, in how '…this beautiful life, overlooked, taken for granted, we all have a purpose, the trick is to find it, like parts to a symphony, what good is one voice, no harmonies?…', something for us to ponder as we continue to be on the quest for meaning, hope and purpose in the lives we lead. A song to make us think about issues bigger than ourselves, well done guys for my favourite song on Aftershow, and possibly along with 'This Little Light', my favourite song overall!
Overall: LZ7, despite starting in the mid-2000s, are still considered to be up-and-coming, compared to other more popular rap/synth artists like TobyMac, Group 1 Crew and Press Play. Despite only being popular primarily in the U.K., areas around the world like Australia and America are sure to take notice with the release of this new album Aftershow. With the rapping skills of Lindz being equal (or maybe very very close) to that of Lecrae, LZ7's ability to deliver pop, rap, EDM and ballads is a great skill that will only continue to lead them to newer heights in the future. A great talent to be able to deliver lyrics in a way so that both the Christian music market and the mainstream market can be interested in it, Lindz West and the rest of the team ought to be congratulated for this fine effort, and one of the best surprises that has exceeded my expectations in 2013! Fans of Toby, G1C, Press Play or Capital Kings are sure to enjoy this offering by one of the best British Christian rap groups that I've heard!
RIYL: Lecrae, Group 1 Crew, TobyMac, Capital Kings, Matt Redman, Press Play
Buy the Album: iTunes/Amazon mp3