Album Review :
Least of These - Mere Image
By Scott Swan in Reviews | Comments closed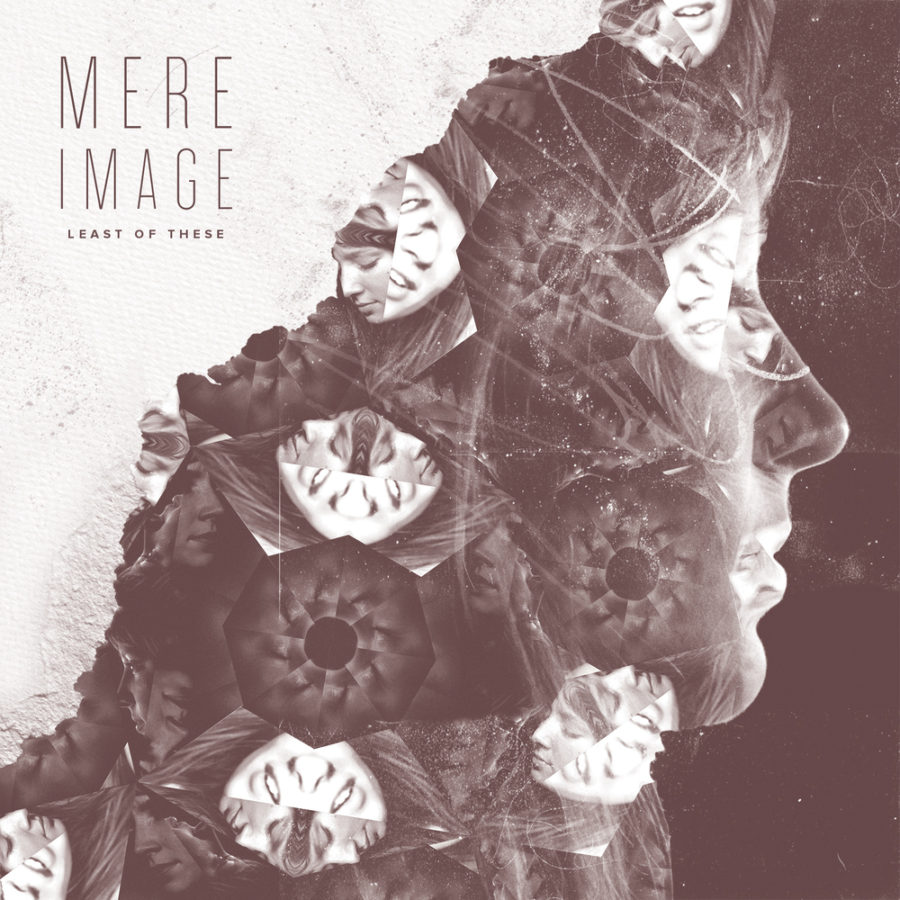 Artist: Least of These
Title: Mere Image
Label: Pando Records
Release Date: 2/3/15
Reviewer: Scott Swan
Tracklisting
Torches
Watermark
The Cynic
King of the Desert
Compassion
Too Much Makeup
High Tides
Made Low
Carry Me
Temple Bodies
We All Come Around
In the time they've been a band, it can certainly be said of the Least of These that they create music with vision. A vision that is able to elevate the soul, while still being grounded enough to reach the core of humanity. Thereby, aptly fulfilling the famous quote by Hans Christian Andersen, "Where words fail, music speaks."
Coming from independent label Come and Live!, their two previous works, EP More Than Conquerors, and full length Change Will Come, were well received and showed a talent and craftiness rivaling the quality of My Epic. Worship music? Well, it sure could be, depending on your definition. But putting all labels aside, it's evident LOT put their entire heart into these tunes, and thankfully don't lack the aptitude to make the music speak to us.
Their new release, Mere Image, is finally upon us after taking an interesting route to get here. First, they signed with Red Cord Records in February, then waged a successful crowd funding event to help with the costs. Then in November, an announcement came that they have shifted course and have now transferred their contract over to Pando Records. Whatever happened behinds the scenes, I will assume happened for the best, and am glad it looks to be settled for now.
This go around, it does seem that the band has purposefully embarked to use more pronounced vocal harmonies. Within the first three tracks, they really highlight some outstanding arrangements. Not to say that the vocals were in anyway bad before this record, but I do want to suggest that there is, in my estimation, a marked improvement in the singing on this record. "Torches" gives a nod to a tune from their first EP, taking from the song "Grace," repeating the line: "Grace has washed my transgressions away." "Watermark" is a little more grungy sounding and incorporates some impassioned screaming toward the end, more in the vein of CWC.
I would like to talk about "The Cynic" for a moment, because it's a tune that grabbed my ear immediately. It carries a mood of brute honesty that plays so well with the theme. It sounds as though the writer is seeking something true and real, yet still questioning all his own beliefs. Here we have a great example of the music speaking, beyond what any lyric could possible convey. The guitars screaming out an emotional wave of confusion and longing. A great tune in which you can tell a lot of thought was put in the creation process.
"High Tides" and "Made Low" are also standouts that deserves some attention as well. Between the two, they provide a twisting and melodic ride that just reminds me of life in general. A journey that can have you on top of the world one minute, then screaming for a moment of peace the next. Perhaps, that is what I like most about this record, the overall humility. You won't find sharp critiques of the church, or sounding as if they have everything worked out. They exude an attitude that says the only thing they know for sure is the pronounced need for sustenance and reliance found only in Christ, a fact that surely hits home for me.
The closer, "We All Come Around" brings a bit of an emotional pay off to end with. Lending hope to a searching and lost voyager, soaring guitars help us find our way home. A fitting way to end the record with a peaceful resolve, sure to give even the weariest traveler some restful comfort.
Overall: The guys from Denton, Texas have made a great piece of art here. The only real critical thing I could say is that there are a few songs in the middle section of the work that get a little lost and don't particularly stand out, but that's not to say they're not good tunes by any stretch of the imagination. I believe the record to be better vocally than CWC, the guitars always seems to have the perfect tone for each song, and the drumming is understated yet solid. Despite the setbacks with labels and release date, Mere Image is set to continue the upward rise for Least of These.
RIYL:  My Epic, Attalus, Come Wind, Hearts Like Lions