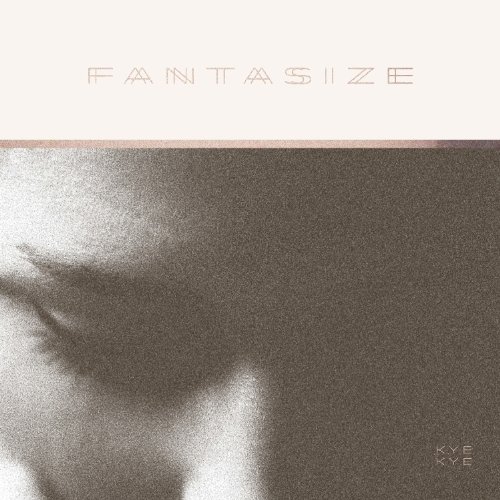 Artist: Kye Kye
Title: Fantasize
Label: Independent
Release Date: 1/21/14
Reviewer: Ian Zandi
Tracklisting:
I Already See It
Honest Affection
People
Glass
Scared or Selfish
Dreams (2am)
Fantasize
Seasons
Softly
Her
Hiding Place
Celeste
Appealing to the ever-so-growing field of indie electronic pop artists, Kye Kye recently put out an excellent sophomore album by the name of Fantasize. The band borrows some New Wave elements while incorporating sounds from contemporaries such as Coldplay, Death Cab for Cutie and M83. Opening up for Gungor in recent months has also opened up their audience to the Christian market and given us a new taste of worship. While the Christian market is filled to the brim with Chris Tomlin and Newsboys cookie-cutter bands, Kye Kye brings something new and original to the table. Though worship taste can surely differ from one individual to another (that's the beauty of it all), I feel that this band is truly exercising their gifts and spiritual creativity.
From the aptly titled opening track, "I Already See It", you get a feel of what is to come. Rising synths open the floodgates for Olga's mystical vocals. The song becomes a bit meta with the lyrics "It doesn't come all at once/See for yourself where it goes". These words ring true as the wispy sounds are not immediately accessible. This is the kind of record that requires the listener to participate in. If you reach out and grasp the enchanting hooks and heavy beats, you will be submerged into the beauty of it all.
For obvious reasons, singles are often the most "normal" tracks that can appeal to the greatest audience possible. The 2 songs that we were first given of Fantasize were "Dreams (2am)" and "Honest Affection". They are both dark and whimsical, relying on topics that cannot be fathomed, and vocal trickery that forms an atmosphere akin to those of Florence and the Machine's slower songs. Like most of the songs on the album, these songs are built around chanting the deepest lyrics. Though the album could suffer from having every song "feel" the same, the variant lyrics and hooks allow this to be overlooked.
In my opinion, this is a very introspective album. Tracks such as "Glass" and "Scared or Selfish" are incredibly poetic and pure. While "Glass" makes us ponder whether we are really pure or just cloak ourselves in it, the latter track gives us time to take a perspective to see the situation in a different light. The minimalist lyrics provide a focused and direct approach to the topic. "Scared or Selfish" is a tune that is longing for a greater comfort. It is, by far, my favorite track.
Gone, with my pride. Scared I'll never know who you are
but I'll try to realize what you've said. And I'll try to erase my fear
Scared or selfish who are you?
Blame myself for what I use
I want to have you
I want to have you whole
Slip, as I think. Become everything that I speak
so I'll try to recreate what you see. And I'll try to embrace this whole
The album reaches resolution to these troubles as the lyrics of hope and longing, turn into those of peace. The final track "Celeste" bids an instrumental farewell to the calamities that came before it. You can feel the music swaying throughout your eardrums. It is quite wondrous when a song can make you feel something with its textures. Appropriately, "Celeste" derives from the Latin form of "heavenly". That is the perfect word to describe this album. Heavenly.­
Overall: If you have not jumped on the Kye Kye bandwagon, then grab your coat and get started. It's a chilling experience like no other. It's definitely an album of the year contender in my books. Has potential for intimate times of worship or expanding your musical horizons. This album may not stick at first (it didn't for me), but it is worth it once it does.
RIYL: Miss Angie, Gungor, M83, Chvrches, Lorde, Coldplay, Josh Garrels