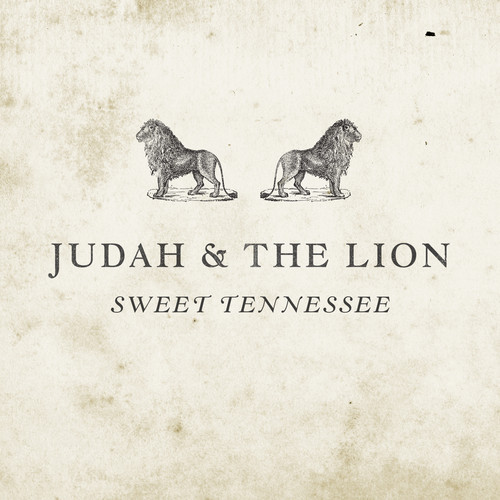 Artist: Judah & The Lion
Title: Sweet Tennessee
Label: None
Release Date: 04/16/13
Reviewer: Josh Hamm
Tracklisting:
Back's Against the Wall
Hesitate
Our Love
Sweet Tennessee
Seasons Colors
Southern Ground
Judah & The Lion have something special. Last year I reviewed their first EP, First Fruits, which although I greatly enjoyed, I had some reservations about – I don't think it lived up to its potential. My main issue is the lyrics, which don't suit my preference, but I think I may have missed the point. Much like Sean Michel, and his fantastic album Electric Delta, Judah & The Lion are not trying to write in depth narrative lyrics with poetic turns of phrase. Instead, the focus is on the songs themselves, which the lyrics fit like a glove. These are anthemic songs with chorus central lyrics. All that being said, Judah & The Lion have stepped up their game lyrically and even musically with Sweet Tennessee.
The band still sounds the same: guitar, mandolin, and banjo at the forefront with drums, cello, and an exceptional double bass working in the background. But it's evident right from "Back's Against the Wall" that Judah & The Lion have a fuller, richer sound.  It's a fantastic song that has a slow burn beginning, opening with the lines "In my head I may not know/ what I feel down in me soul/ in my eyes I may not see/ the fire that burns inside of me" with a simple accompaniment, but it explodes just after the two minute mark with powerful strings and percussion that move you. I'm not a huge fan of the vocals on the chorus on "Hesitate" – it gets a bit too repetitive on a seven minute song, but it too ends on a strong note as the song turns from slow ballad to driving, forceful song in the last minute. "Our Love" begins with a handclap, kick drum and soft finger picking, with earnest vocals and beautiful female backed harmony. It's one of my favourites, because it doesn't sound like the others, and has some great lyrics: "Like the trees wait for the rain to come/ I feel hope in the strength of our love/ I've gone crazy cause you're moving slow/ the train ain't running like I want it to go/ Like the seas wait for the dawn to come/ I feel hope in the strength of our love. It's a simple song that just works on ever level.
The second half of the EP is much more autobiographical. I think this one of its strengths, because rather than writing straightforward worship like First Fruits, they are writing songs that draw upon their own experiences and lives. But it's not focused on themselves, but rather the band uses those experiences and sees them through a lens of worship.
"Sweet Tennessee" is a surprisingly stirring homage to Tennessee, not from a state of homesickness, but pure, patriotic pride in a hometown. It almost makes me want to live there when Judah sings "Sweet Tennessee/land for my bones in history/ sweet Tennessee/ find me in your hills and in your streams/ sweet Tennessee/ colour of my soul in memory/…God has shed His grace all over thee." The next is one of the most Mumfordesque songs, but without being derivative. "Seasons Colors" features some of the best lyrics on the EP,  fighting against the scythes of Time: "Seasons come and they go/ like the dust on that old dirt road/ I try and fight to take it slow/ but the ground keeps moving on its own." But it never stoops to moping or self pity, he goes on singing "Wind has calloused my skin/ broke my bones and left me bleeding/ but through the darkest storm He was there / now I'm still breathing" – it's a hopeful song at its core.
"Southern Ground" is the most fun on the whole album. It's relentlessly paced banjo led music that deserves to be cranked up and played as loud as possible. Like "Sweet Tennessee," it's a song about returning to one's roots; "I've grown tired from this pretty life/ I can't see from these city lights…/ I need my town/ take me back to southern ground." Pure fun.
Overall: Judah & The Lion have grown since their last release, and the results are hard to argue with. Sweet Tennessee is awe-inspiring, full of rousing songs which wash over you and leave you scrambling to soak in as much as you can. These swelling folk melodies and southern anthems will latch onto your heart and soul and won't let go.
RIYL: Mumford and Sons, The Last Bison, The Avett Brothers, The Civil Wars, Needtobreathe
Buy the Album: iTunes