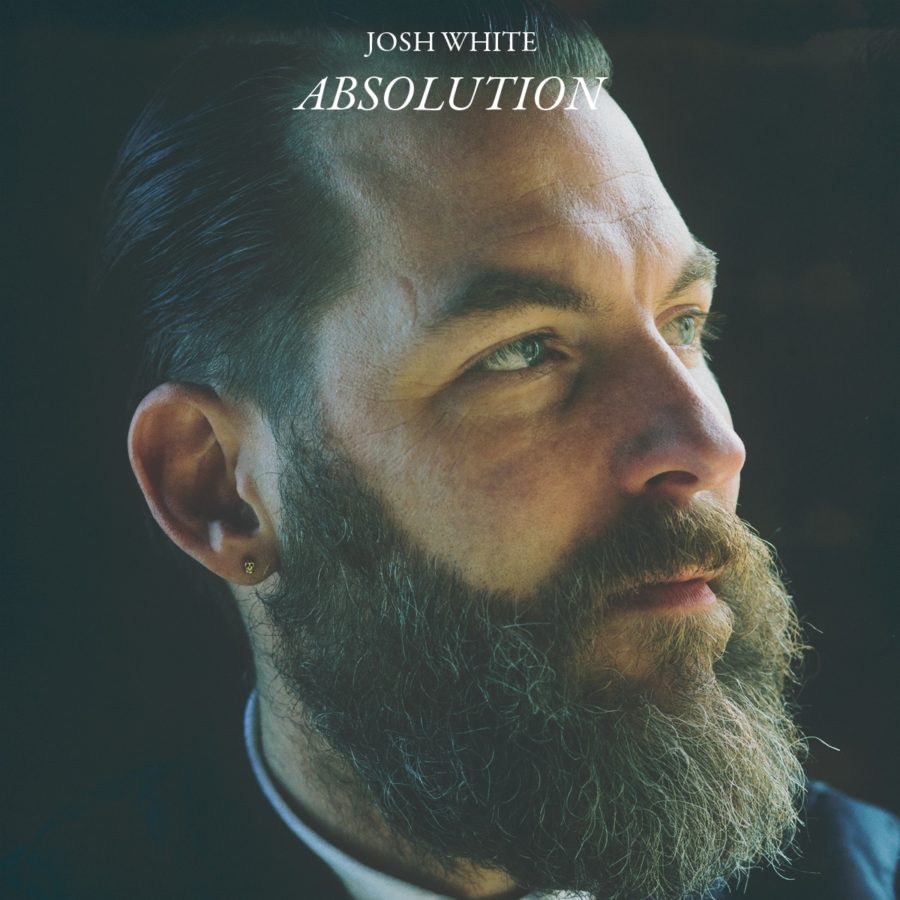 Artist: Josh White
Title: Absolution
Label: Deeper Well
Release Date: 11/23/13
Reviewer: Josh Hamm
Tracklisting:
Absolution
Enclosed By You
Come to Me Quickly
Sweet Peace
Face to Face
Wounded Feet
The Way
Anchor of My Soul
Beautiful Mystery
Release the Deep
Covered
Beauty of Simplicity
Cynics might call Deeper Well merely a hipster, Portlandic version of Come&Live! – both are records labels which function more like families, and release all their music for free.
The cynics, of course, would be wrong. (When are the cynics ever right in this kind of lead in?) Deeper Well, based out of the Door of Hope Church in Portland, Oregon, is quickly becoming one of my favourite sources of music.
You can check out their list of releases here, but I'll give you a list of some of the artists involved: The Followers, La Liberte, Liz Vice, Pilgrim, Wesley Randolph Eader. And Josh White is involved in almost all of their records at some level.
Formerly of the band Telecast, and with a few solo records under his belt, Josh White has returned to some of his old Telecast songs and deconstructed them, then recorded them with some help from his friends at Deeper Well. The result is an authentic, quiet worship album and overwhelms me with its still wonder.
I never listened to much Telecast apart from a couple songs on compilation CDs, but the song writing still stands up – and the production raises them far above their original incarnations.In line with Deeper Well's recent foray into classic sounds, there are tinges of the 70s and 80s worship sprinkled throughout, at times reminiscent of figures like Larry Norman, Rich Mullins and Keith Green.
One of my defining moments for the album is when Josh sings out "Want to tell You,/ tell You I love You/ Just to know You,/my sweetest friend," on the opening song, "Absolution," reaching into a longing falsetto, before softly repeating it afterwards in a low, almost whispered tone. It's almost symbolic of how we all worship. Overwhelmed, like the Psalmist we cry out with passion, joy, and heartbreak, and then, humbled by a Glory beyond ourselves, we lower our eyes and let praise and thankfulness ease out of us like a sigh.
Like Julian of Norwich, a mystic from the 14th Century, who wrote describing all things of the universe contained in a "hazelnut" in God's eyes, Absolution brings what is lofty and high above our understanding, to a point, welcoming us to share in Josh White's vision of Jesus' love. "Release the Deep" channels the poetic language of Job, envisioning God opening the gate of the deep to let the waters of His Love flood the world.
It's deceptively simple, both musically and lyrically, but the closer you listen, you hear more layers underscoring it, until you finally decide to surrender and let yourself be caught up in it, caught off guard by the beauty of simplicity.
Highlights include "Absolution," "Sweet Peace," "Wounded Feet," "The Way," "Anchor of My Soul," and "Release the Deep."
Overall: Absolution is a gentle mix of heartfelt worship and impeccable song writing. The musicianship and production values are top notch without sounding too slick – it has that gritty, live sound that makes it feel organic. What's also great about it is that it never draws attention to itself unduly – it's an understated album about encountering God, not Josh White. When you feel overwhelmed with struggles, play this album and let yourself be overwhelmed with worship.
RIYL: Telecast, The Followers, Josh Garrels