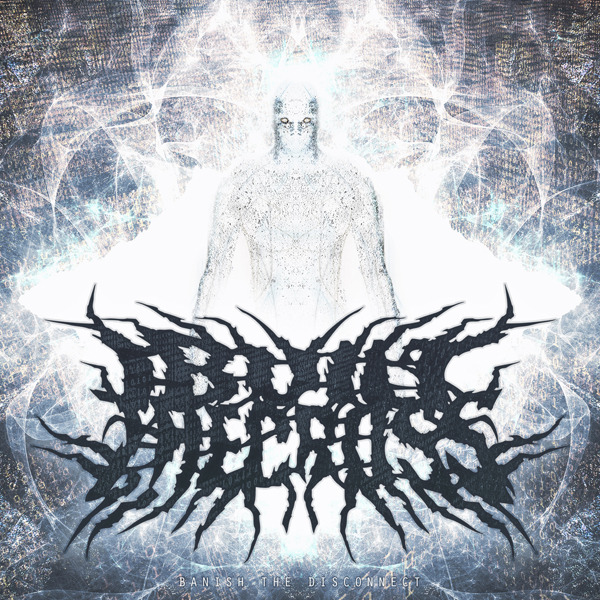 Artist: I Built The Cross
Title: Banish The Disconnect (EP)
Label: Independent
Release Date: June 15, 2012
Reviewer: Taylor C.
Tracklisting:
Author
Banish The Disconnect
Human Predicament Part 1: Godless Cosmos
Human Predicament Part 2: Foundations
Imposter Christ
If you're anything like me, you might have already dismissed I Built The Cross as a generic Christian deathcore band. Personally, I never could get into their last few releases (which, up until now, included one single, one EP, and one full length), because both the music and production quality was about as bland as it gets. However (and this is a massive however), I Built The Cross has really stepped up their game with Banish The Disconnect. This EP, in essence, is a 360-degree turn for the band that presents a solid, unyielding dosage of technicality to the world of deathcore.
Since this is an extended-play that maintains such a brutal pace, there isn't much I can say about the individual tracks except that, unlike past releases, the uniqueness and production quality is excellent. Each song delivers the same level of musical viciousness through low riffs, sweeping technical guitar licks, impressive blast beats, clear bass lines, well-placed breakdowns, and vocals varying from guttural roars to demonic highs. Granted, components like breakdowns and blast beats aren't anything new, but after the band throws their own distinctive sound into the mix and shuffles the ingredients around, they succeed in creating something mature, memorable and exciting. The only "problem" I have with the release is the fact that it's an EP. I would love to see a full length from these guys that exercises the talent shown here.
The lyrics on Banish The Disconnect are are also worth mentioning. Like a lot of writers in the metal genre, they can be vague and confusing at times, but, for the most part, IBTC is straightforward in their spirituality, and confident in theological doctrine—communicating their lyrical content through poetic metaphors and concrete imagery that crunches along with the bulky weight of the music.
Overall: Depending on your view, I Built The Cross has either "finally got it right" or has really grown as a band. Regardless, this is an EP worth listening to. Long-time fans should instantly love Banish The Disconnect, and, likewise, past haters like myself will be surprised to find a breath of fresh air in a world full of generic metal. The production is crystal-clear, the lyrics are poetically theological, and the music itself is nearly flawless in technical brutality. Here's to the hope that they can release a full-length with the same amount of power. And until then, sell some plasma and buy this EP.
RIYL: A Thousand Times Repent, As They Sleep, Behold The Kingdom, Bloodline Severed, Chelsea Grin, Disfiguring The Goddess, Impending Doom, Meshuggah, The Faceless, Unto The Beast, With Blood Comes Cleansing