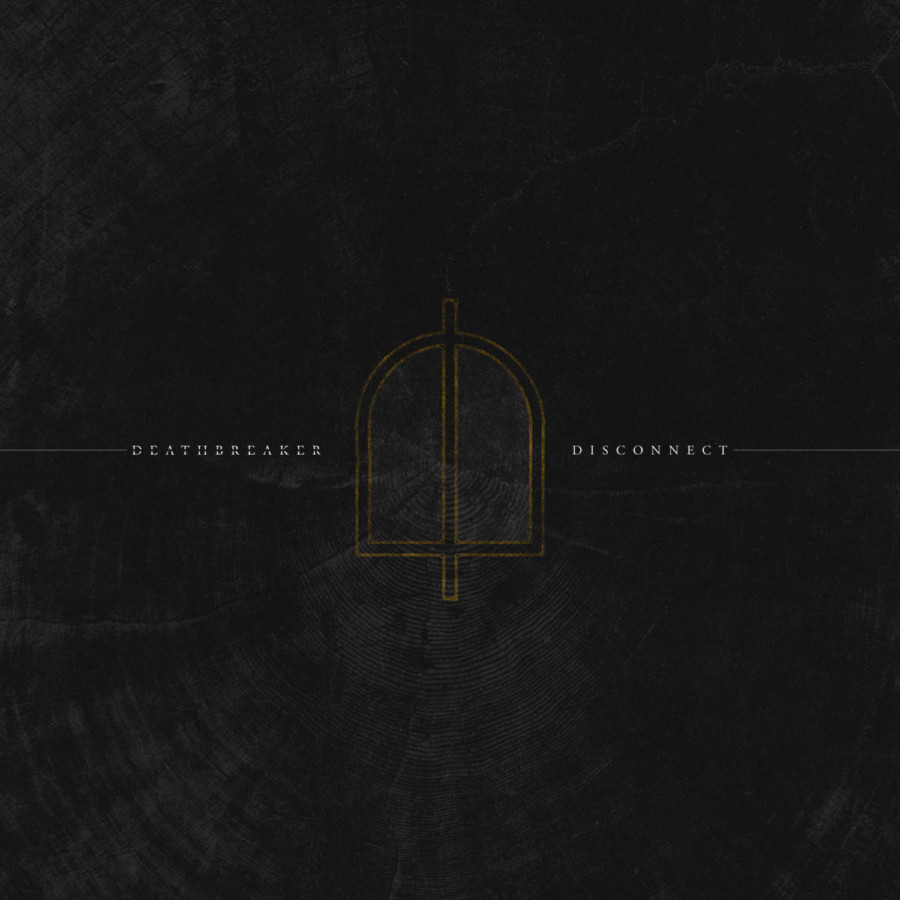 With the advent of streaming, most of the Christian labels have suffered immensely. Tooth & Nail holds a lackluster roster; both Solid State and Facedown Records have seen and ebb and flow in success. Heavy music is changing. Maybe it's not the forerunner of innovation, but most of the sixteen-year-old kids who loved As I Lay Dying and War of Ages have outgrown metalcore long ago, after it bored them all to death with what quickly became predictable breakdowns and cookie cutter "good cop, bad cop" vocals. You might say I'm opinionated.
Thankfully, Facedown is diversifying its roster. Its Dreamt label was short-lived but brought My Epic into the mainstream. Attalus and Everything in Slow Motion have brought in lighter, more experimental elements. Rival Choir helped us cope with the loss of The Chariot.
Now Deathbreaker has joined the roster – do they fit in? What can a listener expect from this band we've only heard about a few weeks before the album dropped?
After the dissonant, grainy intro to In Error, Deathbreaker fits nicely alongside labelmates Rival Choir. Equal parts melodic and heavy, the song has enough ambience to offset Norma Jean-esque instrumentation. Lyrics are earnest, delivered by clear fry screaming. The bar is set high.
If In Error showed some reserve, Earthbound comes out swinging in full force. It's groovy, with some southern metal influence. It's loud, dirty, and heavy.
The momentum is carried right into Insight, another unrelentingly-heavy track. There's a bit more experimentation here with timing, involving a strong bassline under an otherwise-eerie guitar line. It's definitely a more typical chaotic hardcore track, reminiscent of some of The Dillinger Escape Plan's earlier works.
The ambience returns on Father, a brief interlude. I had hoped it would build up and carry into the next track, but sadly it drops off into silence a few seconds from the end. The silence does make the opening energy of Blink that much more abrasive, but it makes Father seem a bit pointless in context.
Blink, thankfully, pulls its own weight. It's another groovy track, featuring occasional vocal effects and unpredictable oscillations between melody and chaos.
The Sinking follows suit. It's along the same lines of In Error, displaying a strong melodic focus, a stronger presence of clean vocals, and fewer moments of chaos. Since these two were both released as singles, it set a precedent for the album that I've found to be quickly demolished – the band does melody well, but most of the tracks here seem to underutilize this strength,
Son serves as another interlude, which is very welcome. It leads into Regret, which showcases some fantastic post-hardcore moments and some of the aforementioned melodic elements.
Eclipse is a fantastic almost-closing track. I'm reminded of Defeater quite a bit. Much of the song involves instrumental looping almost half-screamed, half-spoken vocals. The band then crescendos into madness once again to finish the song off.
If you like Your Memorial's last album, you'll find the intro to Absence a bit familiar. Staccato guitar lines coupled with pounding drums serve as a reminder that the band hasn't played all their cards yet. Spoken word vocals transition to screams and the instrumental unpredictability hits a high point. Unfortunately, the song dissolves to a lengthy feedback outro. It does ruin the mood a bit,
Overall, I'm sold on this album. It's groovy, grainy, melodic, and plenty of variety otherwise. The basslines are strong. The guitars soar and scream. The vocals are intimate yet abrasive. Overall, there's not much to dislike. I do wish the band showcased more of the ambient and clean elements and that the interludes worked better into the instrumental narrative. Nonetheless, it's a strong reminder that Facedown records is far from finished.