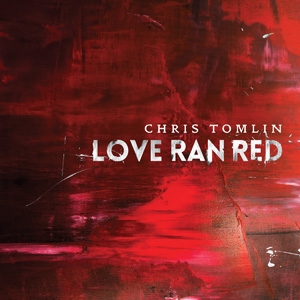 Artist: Chris Tomlin
Title: Love Ran Red
Label: sixstepsrecords
Release Date: October 27, 2014
Reviewer: Ian Zandi
Track Listing:
Greater
Waterfall
At The Cross (Love Ran Red)
Jesus Loves Me
Boundary Lines
Almighty
The Roar
Fear Not
The Table
Psalm 100
I Will Boast
Jesus, This is You
Chris Tomlin is like a raisin. Not too many people are fond of them, but they can be likened if under the right circumstances such as a cinnamon bagel or a Passion concert. If taken in the wrong way, it can put a bad taste in your mouth. (Coincidentally it also appears that many middle-aged church goers seem to like both. Weird. )
Don't get me wrong, I respect Chris Tomlin very much. He has set the bar for how CCM music sounds today. I am certain that at least 10 of his songs are playing somewhere in the world at any given moment. I played songs like "Forever", "How Great is Our God", and "White Flag" when I was the guitarist in my church's worship band. These songs were accessible to everybody (unlike that Relient K song that I REALLY wanted to play). Tomlin's last album, Burning Lights, was one of my favorites of 2013. I thought that maybe, just maybe, the worship scene was heading towards new grounds with the advent of Hillsong's Zion and Martin Smith's new album. Unfortunately, Love Ran Red is very disappointing.
The album opener is a song called "Greater". It is very much a typical CCM-fare song with a lot of Jesus-name dropping. The lyrics are predictable and it seems to go nowhere new musically. It is with this very first song that I realized that Tomlin has been using the very same adjective in many of his own songs. "God's Great Dance floor", "How Great is our God", "Greater", and various lyrics in his praise music show that he has quite an affinity for the word "great". I looked at the rest of the tracklisting and found the theme appearing throughout Love Ran Red. Another song on LRR is "Almighty" which serves nearly the same purpose of his previous song "God Almighty" from his album Hello Love. It is almost as if Chris Tomlin has come full circle and has started creating music that is self-parody of his prior work.
The first single from Love Ran Red is the pop-focused "Waterfall". Usually I have a penchant for water-based songs (Jars of Clay, Hillsong's "Oceans", etc), but this song is incredible mundane. It takes a topic that can have extraordinary poetic potential and does nothing with it. "Boundary Lines" also utilizes the topic of aquatic affairs but does it in a better form. I am not expecting Tomlin to pull a Ginsberg on us. However, it is really is discouraging to see this kind of work when I know what he is actually capable of. Another single currently on the charts, "Jesus Loves Me", is a ridiculous title for a song in my opinion. "Our God" from And If Our God Is For Us had a simple title too, but it had beauty in its simplicity. As for "Jesus Loves Me", I cannot get past the fact that it shares the name of a church nursery song. Maybe I would give him credit if he was attempting to be ironic, but I really don't believe that is the case here.
Where the chocolate-covered raisin of Burning Lights featured a wide array of music genres such as spoken word, jazz, and folk integrated into the worship, Love Ran Red sounds like your average Sunday Service worship band. The closest we get from any sort of diversity is a gospel-tinged breakdown on the track "The Table". I will give Tomlin the benefit of the doubt here though. Perhaps he intentionally made the songs so generic, that your average worship pastor would be able to play it to his congregation. For the album Love Ran Red itself, the recorded instrumentation is fairly lazy.
Overall: I really wanted to like Tomlin's latest album, but there is not much to like about it. When I get a raisin in my trail mix (or song in my playlist), it really just lets me pay attention to all of the other parts of the trail mix and appreciate them that much more. Amusingly enough, King's Kaleidoscope's Becoming Who We Are released exactly the same day as this album. Skip Tomlin this year and invest in something worthwhile.
RIYL: Matt Redman, Chris Tomlin, Passion, Paul Baloche, Hillsong, Kutless (post-To Know That You're Alive)