Album Review :
At the Wayside - At the Wayside
By Brandon J. in Reviews | Comments closed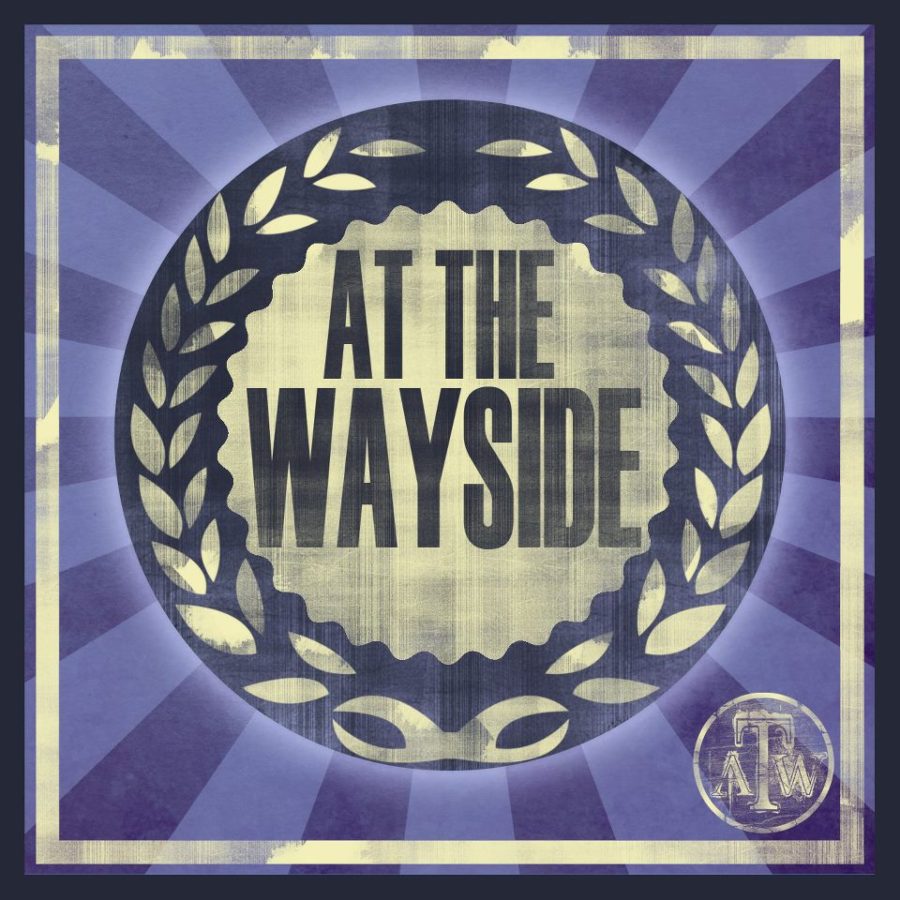 Band: At the Wayside
Album: At the Wayside
Label: Red Cord Records
Released: September 25th 2012
Review by: Brandon Jones
Buy Here on CD (Red Cord Records Store)
Tracklist:
Drown Us Out
Breathe Easy
Oh, My God
Charade
What They Said
Let You Win
Starting Over
7.4.08
The Sound of Our Tries
Rescuer
I have been following this band for a few years ever since they were known as "Alakrity". They released a pretty cool Petra cover of "Beyond Belief" with guest vocals by John Schlitt on their last album which I dug. The band also appeared on our "Punk Never Dies" free compilation late last year (under their old name "Alakrity") with their new song "Breathe Easy". So when I heard the band had changed their name and signed with Red Cord Records, I was eagerly anticipating their new album. So what can fans and new listeners expect from this album? Well I'll tell you in a few words below.
At the Wayside start things off with the frenetic and energetic opener, "Drown Us Out", with some double bass and catchy Fall Out Boy-esque vocal delivery. Good stuff. I hear an explosive combo of Fall Out Boy mixed with some Set Your Goals and New Found Glory. The song is a battle cry that you can't keep these guys down.
"So talk us down Throw your words around You'll never keep us down You'll never drown us out"
"Breathe Easy" is the next song and it's a really catchy song. Very much similar to something that would have been found on "Take This To Your Grave" from Fall Out Boy (especially similar to the song "Grand Theft Autumn/Where is Your Boy). There are even some screaming vocals towards the end of the song. I am digging this album so far. A relationship based song about a guy "spilling his guts" and becoming vulnerable to his girl only to have her words become dishonest, yet he likes it.
"This conversation is everything I needed (Because you're everything to me) And your words are all but dishonesty, and I like it"
"Oh, My God" is up next and starts off fresh with some double bass action and fast pop-punk guitar strumming. A catchy chorus definitely adds flavor to this pop-punk track.  This song is a cry to God and a yearning for Grace.
"Oh, my God, what have I done with me Take me back, won't you take me back Oh, my God, what have I done with me Take my hand, won't you take my hand I got lost and I honestly Believe you now And all my words to right this wrong They never made a sound Before I ever even hit the ground I know I've already let you down You give me the means to be forgiving Be forgiving on me, please"
"Charade" slows things down just slightly, a more mid-tempo pop-punk song. This would be their ballad. Definitely a break-up song to say in the least.
"I've fallen in and out of love And now I've come to my regrets To see me smile again Won't mean anything less Won't you fly with me to Paris And from Paris to the stars We could take a Roman holiday And hide away from all the broken hearts Life is our charade A fairytale right from the start We could make believe  We'll never be apart You know what's wrong with you Miss whoever you are You've been afraid from the beginning To stick out your chin and willingly convey Life is a fact and people do fall in love"
"What They Said" has that metallic like opening with double bass pounding then jumps right into some smooth singing. I'm hearing some New Found Glory here.
"Let You Win" is a bit mellower yet still holding that same At the Wayside type intensity. A relationship based song centered on a lover losing his love and making amends to move on.
"Starting Over" gets things going with a faster beat than some of the other songs. Pop-punk at it's finest. It is a bit short though, clocking in at just 2:27. Lyrically, the song is just that, about "starting over" with new fervor and zest for life through a relationship with God.
With a broken heart, I've been searching hard For the reason I became my fear and my desperate year Was a re-run Caught up in myself, I need your help in starting Starting over (I'm starting over) (You are life, take over mine) (It's time I get this right)
"7.4.08" is a slow acoustic strummed ballad song. Yellowcard influence weighs heavy on this song. What I take from this song is that "abuse" of some kind is central to the subject matter.
"I know you'll find yourself again It's so hard just to stand On your own, but you're not alone now I promise you that You're right there, beneath the things he did The nights that force you to relive The nightmare of nightmares The day he took your smile away But you'll get it back."
"The Sound of Our Tries" is track# 9 and is another energetic hook heavy pop-punk number. "They're gonna know who we are…"
"Rescuer" starts off slow with some piano then jumps right into a solid emotional like, ballad worthy song. I even hear some screams, strings(?), Synths. This is a great song and a solid way to end this 10 track album.
"Even now she's at her window looking out With her feet up on the sill, she holds herself from jumping down Breathing deep, with each exhale, she's letting go of all she's done and failed To get through on her own, she knows she won't be left alone"
Overall: At the Wayside play a classic form of Pop-Punk yet maintaining that "fresh" sound so many bands yearn for yet fail to execute. If you dug that familiar sound of the Drive Thru Records bands of years past, you'll instantly fall in love with At the Wayside. While I thought Alakrity was decent yet had sort of a sloppy, rather immature sound, At the Wayside makes up for it with these 10 tracks of gooey pop-punk goodness. If you saw potential in the sound of Alakrity but wished they'd amp up their sound a bit and add more depth, this is the album for you. This is a quick pace, energetic and passionate debut release by At the Wayside. Although a bit short (only 10 songs), the band makes up for that shortfall with plenty of talent and hook heavy antics. If you couldn't tell already, I am a big pop-punk fan and this album serves its purpose at getting me interested in them and their music. If you're big on supporting bands like Fall Out Boy, Yellowcard, New Found Glory, Set Your Goals, and even Relient K, you'll certainly find something to appreciate about this debut album. There really aren't too many "Christian" bands playing this style of music that have record deals. I would highly recommend this release to fans of the genre and even non-punk fans. I think everyone will find something worthy to appreciate about this highly addictive and charming release.
Recommended if You Like: Fall Out Boy, Yellowcard, The Starting Line, New Found Glory, Set Your Goals, Relient K, Capital Lights