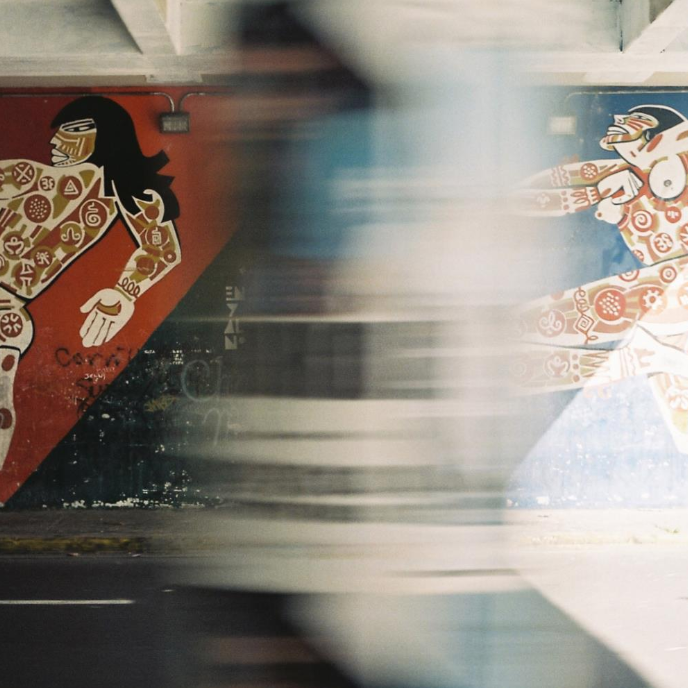 Weathered is Facedown Records newest addition and is unarguably the most anticipated release in some time in the scene. While Facedown prides itself on an always esteemed roster of metal bands, the signing of Weathered might be a head scratcher, if the album wasn't so good.
Starting the Minnesota 4-piece's first LP, "Burn" prepares the listener for what the album has to offer. The first track starts off with clean and reverb-filled guitar as vocalist Justin Hieb sings with an eeriness and creates an atmosphere the likes of which Brand New would be jealous. Before too long the track kicks up in tempo and feel, as Hieb's vocals sound nearly frantic in a similar fashion of mewithoutYou.
The title song immediately grabs your attention with a dirty guitar riff and thrashing drums. With the entrance of the verse, it slows and changes significantly. What's remarkable about how Weathered writes their songs is the fact that they do things other bands try and fail, but they succeed in pretty much every way. Many songs feature tempo changes and it's not off-putting. Where other artists attempt this, it often leaves the listener confused with an inconsistent sound. However with Weathered, the changes in each song leaves you happy to be listening to a soundtrack to life.
Lyrically, much of the album centers around grace and forgiveness in a fresh light. While other track's lyrics remain aloof in a way that leaves room for interpretation. The first single "There Is One" is one of these as it begins with these words. "I can't take this, I am frozen in the thought of you. The lake reflects the sun's salvation, pulls me out of you. I would run away if I thought could escape. Forget the taste and run the race, I'll won't abandon you to the grave."
"The Secret Places of My Memory" sets itself apart in an already diverse songscape. A soaring lead guitar carries the somber song along reminicence and personal experiences. In an intimate ambience, Hieb sings, "I asked my father to take his time as we crossed the Pacific on Northwest airlines. He understandably obliged because he knew we would never return."
In equal amounts, "Stranger Here" offers both introspective moments with self-reflection and times to sing along with the windows down. However what's special here is that even in the tracks that are more likely to be crowd favorites at shows and featured on playlists, those songs are still loaded with deep lyrical themes. There's no filler on the LP in any regards – music or lyrics.
Proving the second half of the album isn't second grade tracks, "Lying In Wait" is one of the heavier sounds the band has to offer. It also showcases that they can create a catchy sound in both slower songs and fast paced ones.
What is there to say about a band that mixes emo, alternative/indie rock, and shoegaze and does it all with a natural ease as if this is their fifth label release, not their first? Through and through, Stranger Here is something special, and we are all holding on, listening to the soundtrack to life.