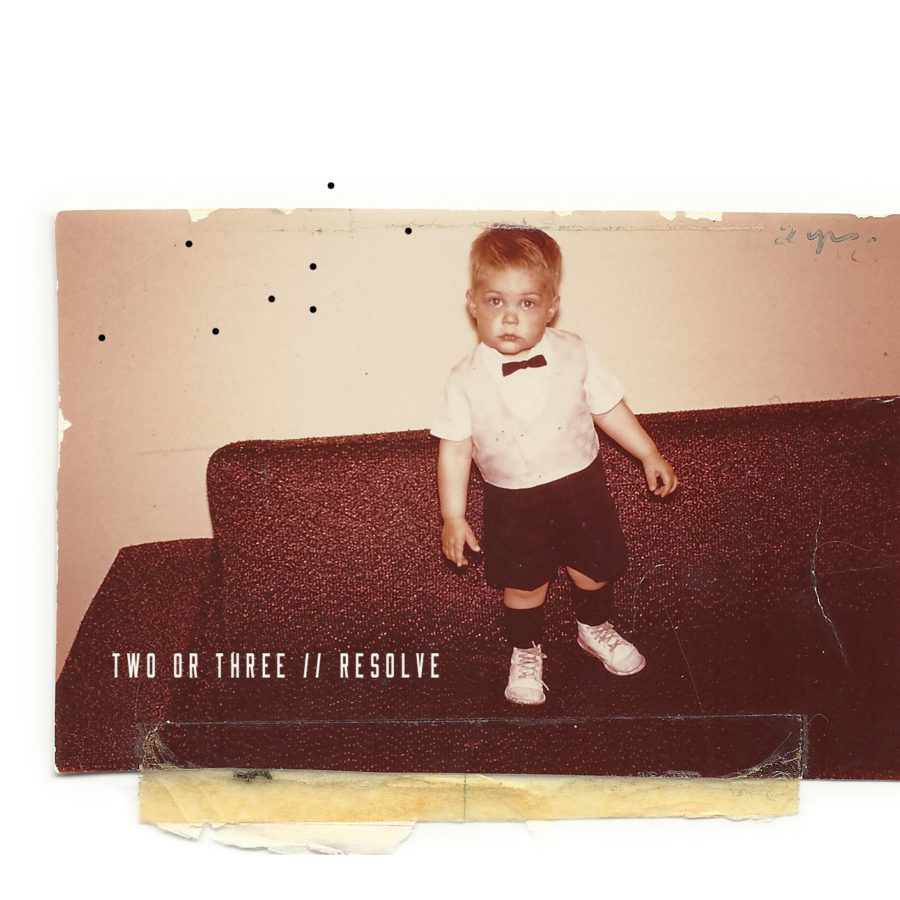 Artist: Two or Three
Title: Resolve
Label: None
Release Date: 03/05/13
Reviewer: Josh Hamm
Tracklisting:
Bees
Not Sure
Critic
200th Street Drive-By
Interlude
Rewrite
Two or Three have an interesting folk rock sound with some alternative rock thrown in for good measure. It's refreshing to hear an indie band that doesn't sound like typical. This five piece group is a hidden gem from Vancouver, BC, and though the album as a whole may not blow you away, but there are moments of brilliance and beauty throughout.
The only problem with Resolve is that it's good, but it's not great. The great moments make you realize how much potential Two or Three have, but the album doesn't quite realize that potential. Regardless, it's worth listening to, and worth keeping an eye open for Two or Three in the future.
Fast paced finger picked guitar opens "The Bees," and the song unfolds into an introspective look at humanity: "People tell us who they are but we don't listen/ Cause we want them to be who we want them to be." Keep your ears peeled for a solid bass line and backing vocals that perfectly complement the lead. The song ends on a fantastic minute long jam session where the piano and percussion really shine and there's a slight jazz sound that reminds me of Reign of Kindo. "Not Sure" contributes some more guitar picking that is joy to hear, but the song is definitely driven by the vocals and lyrics. The entire opening verse is psalm like, "Can You hear me God? /I'll be the listener one more time/ Must I kill to see You nod?/ With knife in hand I slowly climb/ Where my only must-works are my only must-works/ And my only must-works aren't working out." This one ends on a high note as well, a beautiful harmony duet between vocalists Andrew Harback (who at times sounds like Charlie Fink from Noah and the Whale) and Catherine Affleck layered over each other so you hear two sets of lyrics and voices at once, similar to Cathy Crescendo's "Bright Branching". It's one of my favourite techniques, which I think is tragically underused, and Two or Three pulls it off brilliantly.
But they really hit their stride in "Critic." I was captivated in the first ten seconds by soft wordless vocal harmonies before the guitar gets going (the best on the album), and lyrics that embrace storytelling and metaphor: "You say "look at that tree, that's a nice looking tree/ I see strong enough limbs to hold two or three/ But you don't make money out of these things." Andrew's vocals are especially strong on this song, achieving a vulnerability that allows him to shine. "200th Street Drive-By" is another vague narrative that ends with a profound phrase repeated over and over: "we are always overwhelmed." There's a delightful piano instrumental track, aptly named "Interlude," which is enjoyable, but noticeably too short at just over a minute long. "Rewrite" doesn't add anything particularly different from the rest of the record, although it's one of the few songs that feature the piano and percussion more prominently than guitar.
Overall: Full of well written songs lead by solid vocals, Resolve is a joy to listen to. Intricate guitar and crisp harmonies may stand out, but the bass, though subtle, is exceptional and there are strong backing percussion and welcome piano that comes to the forefront every so often. The title is a misnomer though: these songs ask questions, dig into emotions and reflect on issues without ever resolving or resorting to pat answers. Two or Three has all the makings of a great band, and their debut is proof enough of that.
RIYL: Joshua Powell & The Great Train Robbery, The Sowing Season, Noah and the Whale, The Civil Wars