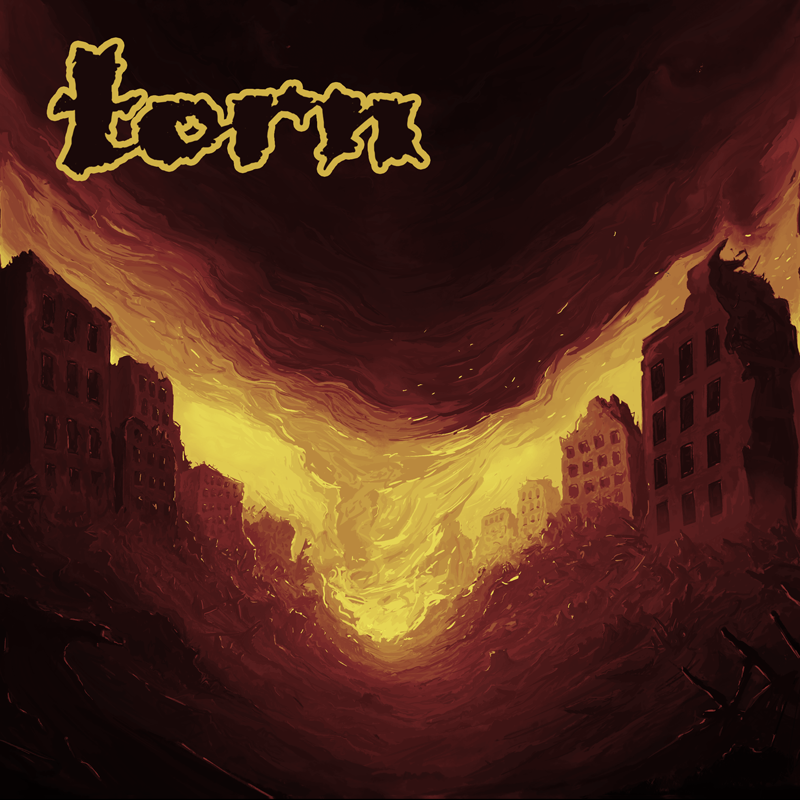 Artist: Torn
Title: demo
Label: independent
Release Date: 2/13/14
Reviewer: Ian Harvey
Tracklisting:
1. Burden Of Truth
2. Into The Fire
3. Hand Of Judgement
4. Marked For Death
There is only so much one can can about 4, seemingly unmastered demo songs, put out by a "supergroup" of unnamed members with ties to formally great spirit-filled hardcore bands. Such things I could say are:
"THIS IS WHAT WE HAVE BEEN WAITING FOR!"
"HOW CAN THIS BE SO GOOD?"
"EVERYBODY SHUT UP, IM LISTENING TO TORN!"
"HEY PEOPLE IN BANDS, TAKE NOTE, THIS IS THE REAL THING!"
Im sorry, that was a little much. I get a little crazy sometimes.
Torn is a hardcore band featuring members of Advent/The Almost (Joe more specifically), Jawbone, and Venia, who came together to set the bar really high for the future of Spirit-Filled HxC. This "demo", comprised of 4 tracks, is a true display of maturity, experience, and talent. Most of the individual band influence can be heard if you listen closely; Jawbone's nasty, dark tone, Venia's melodic/punk sensibilities, and Joe's voice and aggressiveness give that touch of brutal to set the whole thing off. All the elements are in full form, and each track is just unrelenting, dirt-off-the-ground gritcore (trademark! let's get a hashtag going!). Torn doesn't have to prove anything to you, they just destroy all of your thoughts of what good, aggressive music is, and give you what you have been wanting the whole time. Im going to stop talking for a moment and let you experience it for yourself.
I love writing reviews for music that can speak for itself. Torn are simply just…the best at this. The more exciting aspect is that they haven't even gotten started really. This is it so far! No merch, record labels, music videos or press releases; just excellent music made by excellent musicians. This "demo" does not disappoint an any way shape or form, and I promise that any fan of the 90s metalcore/Blood & Ink roster/Spirit-Filled scene will be floored.
I would be remiss if I didnt mention Joe's lyrics, because in reality the sound is nothing without the message in this genre. Lyrically, I see Joe defiantly continuing what he started in Advent, but Torn feels more raw and wordy. I say "wordy", because there seem to be ALOT more of them (words), and that might be in some part due to the more punk-like nature of Torn. I say "raw" because it seems like Joe is just getting to the point quicker. In all Joe has defiantly upped his craft, really digging deep and presenting some hard truths in his trademark brutal fashion. In "Hands Of Judgement", the song ends with:
You can't truly say that you have been set free
Unless you've set free, the ones that have hurt you the deepest
You should be ashamed but you will never be until the pride you hold has died
Put down the gavel
Put down the stone
Lest the hand of judgement be your own
Righteous.
Overall: If you like any shape or form of hardcore or 90s metalcore, you need to go download Torn right now. It will kick you in the teeth and make all of your other music seem wussy in comparison. It's dang near perfect. Plus, it's free through their Facebook.
RIYL: With Increase, Jawbone, Advent, The Greenery, Venia, Betrayal