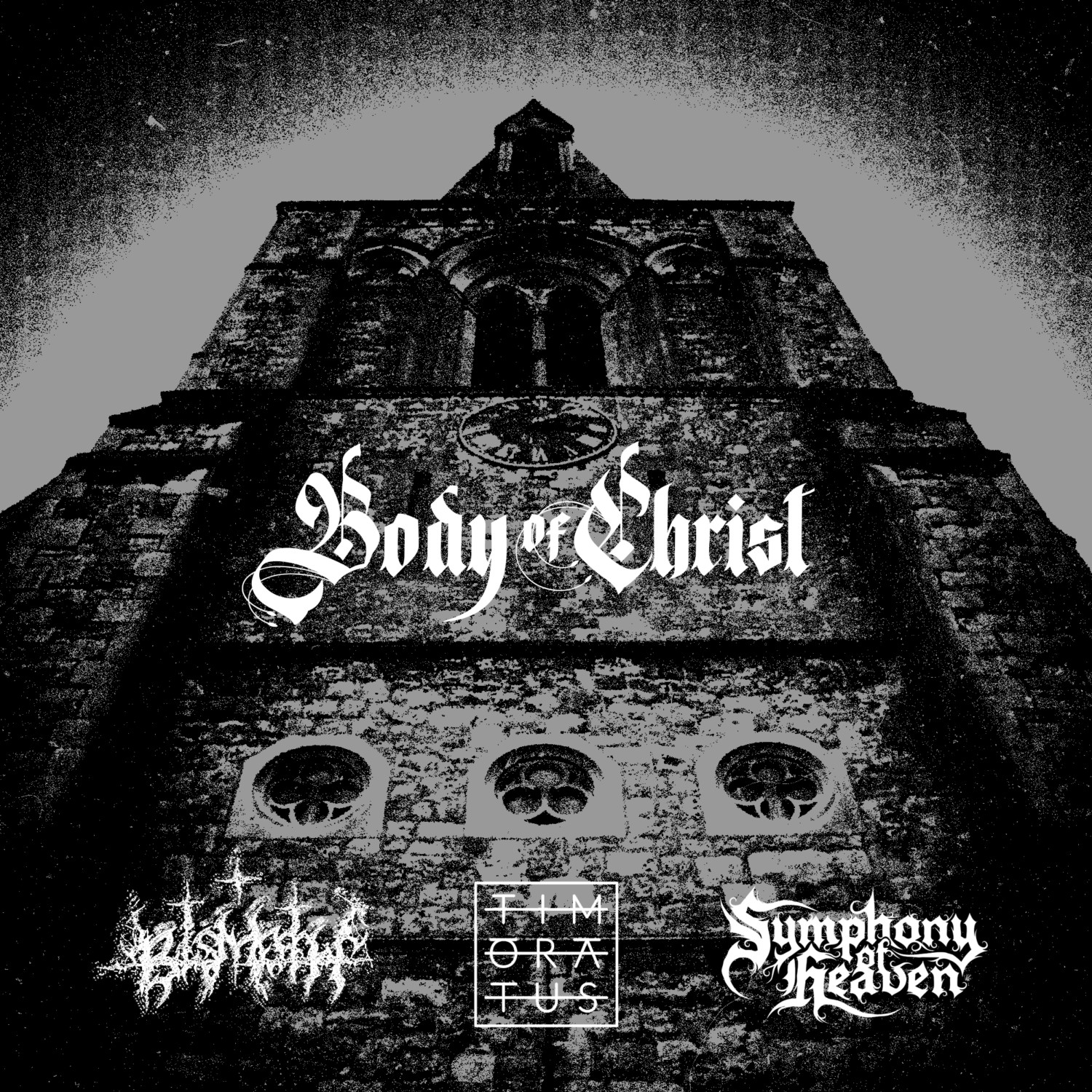 SPOILER ALERT: This is a fantastic release! 3 different bands playing 3 different styles (sub-sub-subgenres) of black metal. Each band contributes 2 songs, and while it would be logical to assume that 6 songs equals an EP, this album clocks in at 37 minutes, so I'm gonna call that a full-length.
First up are TIMŌRĀTUS (from Louisville, KY), who continue to surprise and amaze me! Every album they do is in a different style, and amazingly they somehow manage to do them all well. Previous efforts I've heard have been in post-metal or drone metal territory and others have touched on experimental metallic sounds. I read somewhere that they've also dabbled in doom and grindcore. Here, their take on atmospheric black metal is outstanding! Layers of guitars that are simultaneously melodic and brutal, coupled with shrieks and wails, all held together with blastbeats aplenty.
Next up is Symphony of Heaven (from Indiana), who released The Season of Death in 2017 and also recorded a pair of Horde covers for last year's tribute to the ground-breaking band. While they too play a sort of atmospheric black metal, theirs has a harsher edge and a slightly doomy feel. Slower-paced than TIMŌRĀTUS, and yet still distinctly BM. The atmospheric part comes much less from the presence of keyboards or symphonic elements, and more from the moods that the slower pace and guitar tones create. Their second track, "For Glory" starts out with this amazing, melodic keyboard intro that could have been on the Twin Peaks or Stranger Things soundtrack, and then gives away to that metal crunch our ears have been waiting for.
Third on the roster are previously unknown (to me, anyway) Bismoth, hailing from South Africa. In some ways they are the most traditional BM of the three bands featured here, but in other ways not at all. Here's what I mean: while they plan long, drawn-out melodic, instrumental sections, they also offer the fastest riffs in a traditional BM style. That is, layered melodic guitar riffing at breakneck speeds. Track one is mostly instrumental, with part-hissed, part-whispered vocals not kicking in until around the 6-minute mark. Track 2 has a more straight-forward structure, but still manages to include some lengthy melodic passage. It bears the tempo of Evroklidon with the harshness of Light Shall Prevail or mid-period Elgibbor.
I can't really recommend this 3-way split release enough. Three black metal bands who have a lot in common, yet enough diversity to make this a really exciting release.