Album Review :
The Devil Wears Prada - 8:18
By Scott Swan in Reviews | Comments closed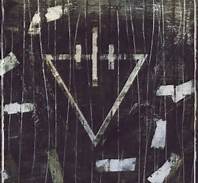 Artist: The Devil Wears Prada
Title: 8:18
Label: Roadrunner Records
Release Date: 9/17/13
Reviewer: Scott Swan
Tracklisting:
In Heart

At this point in their career, Devil Wears Prada find themselves near the head of the class in the crowded hardcore/metalcore genres. Continuing to mature and develop their sound, we take a look at TDWP's fifth studio release, 8:18. Produced by Matt Goldman (Underoath) with Adam Dutkiewicz (Killswitch Engage guitarist) executive producing.
The album title refers to the scripture Romans 8:18, "I consider that our present sufferings are not worth comparing with the glory that will be revealed in us."(NIV) While many lyrics leave some room for interpretation, a general sense of earthly suffering and a longing for something more fulfilling and lasting fits the general theme of the album quite nicely and also within the context of the scripture.
Most of 8:18 contains a raw, dark sound yet put together in a way that provides a strong sense of cohesion and intricacy. At many times heavy and intense only to break through with a soaring uplifting chorus, enhanced by the expert coordination of vocals handled by Jeremy DePoyster (clean vocals) and Mike Hranica (heavy vocals) . The trading off of heavy screaming to clean vocals are seamless and provide an emotional impact well fitting the intensity of the musical pieces. I did feel at times when DePoyster pressed his voice to the point of screaming, it sounded a little strained and uncomfortable, however his clean vocals are on point. There are well placed electronic/synth elements throughout the entire album providing a atmospheric presence that, although not standard fair for the genre, seems to solidify many of the selections with an eery suspenseful element. Also present in several of the tracks is a "static" sound that reminds me of the old scratchy 45 records back in the day. A nice touch that adds the to over all rawness and general feel of the album.

The guitars are strong and heavy with a good amount of the "chugging" sound you would expect, nothing extraordinary, but the musicianship is solid. Although many of the tracks are gloomy and bleak sounding, there are enough spurts of hope shining through, even in the instrumentation, that the record still provides an uplifting listening experience for me.
The first track "Gloom" starts things off with nicely paced hard hitting opener about finding strength in The Lord to press on as we all walk down paths fill with trials and heartache. "Don't let the devil speak/ Don't let the demons take us/ Watch your back, look over your shoulder/ This war is meant to be fought" reminds us to keep pressing on through temptations, distractions and to let go of the past.
The song "War" I found brutally honest, dealing with self-forgiveness and the spiritual wars that wage within us. The instrumentation really adds to the to the theme of the song with an almost Braveheart-ian like score, which for me, certainly conjured up images of an epic battlefield scene.
Title track "8:18" sounds like it could have been pulled from a modern day book of Psalms. Asking God about a tragedy recently witnessed, "The city mourns another loss/ But we'll pray forever/ Rivers run, mountains peak/ I know You're there."
Care More is really the only entirely industrial sounding song, with distant vocals, and heavily invoked synthesizer. Offering a change of pace in the hardcore action while lyrically provoking a longing for something more than this life has to offer. "Care More" is a great example of TDWP weaving a mild, mellow sound for most the tune, yet still creates a intensity that just works. This effort is really well done, and truly a standout track.
Closing track "In Heart" is a great way to send off this work. With punk infused heavy verses, the melodic chorus then breaks through with Jeremy cleanly singing "Through the bones we're all the same." Both this track and the opener "Gloom" are my favorites on the album.
Overall: No question The Devil Wears Prada has produced a solid record. The electronic infused sound is a welcome addition in my book, and really adds to the complexity and movement of the overall composition. If someone came into this album expecting wall-to-wall, intricate, soaring guitar work, they might be disappointed. However, 8:18 is a well crafted melodic hardcore effort that stretches the boundaries of what you thought you were going to hear. This record would be a welcome addition to any hard rock collection that continues to grow on you with multiple listens.
RIYL: August Burns Red, Wolves at the Gate, Fallstar