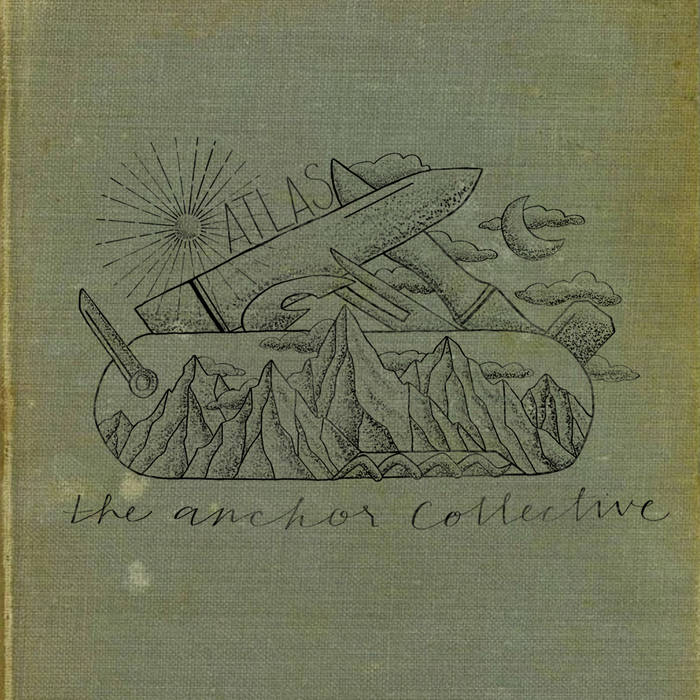 Stick clicks. Post-rock ambiance. Vocal trade-offs. Punchy bass. "Keepers", the first track of The Anchor Collective's 2017 LP, Atlas, spares little time acquainting listeners with a sound that seems to take the best of contemporary pop and augments its with technical and experimental elements. The result is fascinating: across its nine tracks, Atlas takes the audience on a journey through infectious sing-along moments without neglecting lyrical significance.
"The Storm, The Sleeper" is a great example of spiritual commentary done well:
Are you carpenter or prophet maker / Am I water, am I wine / You bid me climb down from these branches, that I made dine with you inside
Over the course of the rest of the track, even more biblical references are inserted. It never feels cliché thankfully, and the instrumentation certainly soars over the status quo.
While much of the album is fairly upbeat, "Paper Crowns" is a slow, bluesy jam that carries a bit grit. "Push Pillar" sits in a similar sonic space, though it is more slow-danceable than sludgy. The twist end of Push Pillar does up the tempo and energy quite a bit and, while it would be strong on its own, the element of surprise here definitely works to capture attention.
"Ghost" is a stand-out track where math-rock, post-rock, and folk elements coalesce before unfurling into a incredible crescendo close. It's followed immediately by "Pocket Knife", one of the poppiest tracks on the record that garners some comparison to Mew due both to its vocal styling and its intelligent use of composition. It's kind of a mystery how simple repetition of the track's title makes for such a strong chorus, but its staccato execution definitely is a key factor.
The album closes on the hymn-like "You Are / In Everything (Plenty of Space)". In fact, the lyrics are pulled largely from "I Have Decided to Follow Jesus" (taking a stanza that is rarely included in common renditions). It pairs well with the opening track, tying together the theme of community. It's intimate and soft, but it still has the same sing-along feeling present elsewhere.
Atlas covers plenty of creative and spiritual ground across its 35-minute run time, but it never neglects a sense of joy. That's probably one of the distinguishing factors here – there is a level of playfulness on these songs. The songs are strong lyrically, but they don't ever feel too bold or confrontational. The lightheartedness definitely works well with the vocals, too. This makes Atlas a well-rounded listening experience: technical yet catchy, spiritually-dense yet playful, communal yet not overbearing.
For fans of: Anathallo, Mew, Josh Garrels, Little Image