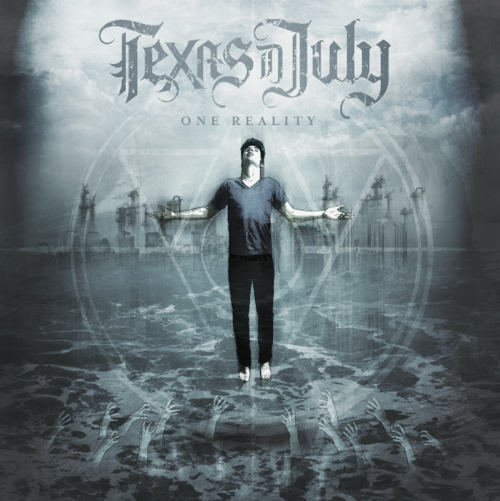 Band: Texas in July
Album: One Reality
Label: Equal Vision Records
Genre: Metalcore
Release Date: April 26, 2011
Review By: Steve
Track Listing:
1. Introduction
2. Magnolia
3. 1000 Lies
4. Dreamer
5. Dying World
6. No Greater Love
7. May
8. Our Freedom
9. Cyclops
10. Pretender
11. One Reality
I have been waiting for this album for a long time! I discovered Texas in July through Indie Vision a few years ago, and I have been following their progression ever since. Their CI Records release, I Am, was a good start for these young men from Pennsylvania.  Last year Texas in July released a two song EP, Uncivilized, signed with Equal Vision Records, and have been touring like madmen.
The "polish" that was lacking in previous Texas in July's work was accomplished in One Reality. The maturation of these young men is undeniable. Every aspect of their music, vocals, and song writing were taken to another level in One Reality.  The most notable improvement between I Am and One Reality is the music.  The instruments are all tighter and the breakdowns are more brutal. I also enjoyed their use of Scripture in the song "No Greater Love" where they quote Hebrews 11:6, "But without faith it is impossible to please him, for he who comes to God must believe that He is, and that He is a rewarder of those who diligently seek Him."
So that is what I liked about One Reality. The one glaring problem I had with the album was the vocals. Not that Alex's voice is bad, actually far from it, but the vocals are very monotonous in most of the album. It may have been how the album was mixed, but there is little fluctuation or variation in the album. When listening to the vocals, I kept thinking of Ben Stein in Ferris Bueller's Day Off, when Ben is calling roll, "Bueller…Beuller…Beuller."
Overall: One Reality is not a flawless album but it is a very solid album. If you were already a fan of Texas in July then you will enjoy their latest effort. With One Reality, I think it is safe to say that Texas in July will be able to play with the big boys; however, I believe that they still have a lot of untapped talent and potential left in them.
RIYL: August Burns Red, The Ghost Inside, With Life In Mind, Parkway Drive