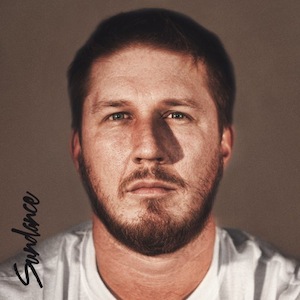 Artist: Sundance
Title: Midlife Marauders
Release Date: 06/17/2014
Reviewer: Anthony Peronto
Tracklisting:
Dig Deeper ft. Sivion, Shames Worthy, & Caps the Elusive

Rain ft. Propaganda, Wonder Brown, Cas Metah, KJ-52, J. Givens, & Khadia Che
Survival ft. JustMe & Boombox Titans
Rapid Fire ft. Drastic & Deacon of Remnant & Big Rec
Ode To Freights
Choose Your Weapon ft. Elias & Sintax the Terrific
Still I Follow ft. Theory Hazit, Ozay Moore, & Sojourn
Begending
Dig Deeper (Instrumental)
Rain (Instrumental)
Survival (Instrumental)
Rapid Fire (Instrumental)
Choose Your Weapon (Instrumental)
Still I Follow (Instrumental)
"Music is dead," said a bunch of old or lazy people.
The above statement is probably due to 1) nostalgia for music one grew up listening to or 2) a lack of effort in discovering great music in an oversaturated market. For the cynical moans of how "Christian" music lacks creativity and quality, I say look no further than Christian Hip Hop (CHH). You would have been crazy to say it ten years ago, but today CHH is equal to (and probably) surpassing secular hip hop. With the rising quality of lyricism and production, plus a supportive and passionate fanbase, it's hard not to agree. If the lyrics are the heart of CHH, the beats are the backbone that support your favorite emcee's rhymes and content. From big name producers (ex. Wit, Tyshane, Tee-Wyla, D-Flow, Dirty Rice, Cardec Drums, JR), underground beatmakers (ex. Courtland Urbano, Dert, Beat Rabbi, Dust), and emcees who produce (ex. Theory Hazit, Black Knight, Wes Pendleton, Swoope), it's clear CHH production is at an all-time high. Now you can add Illect Recordings' Sundance, releasing his debut album Midlife Marauders, to that second group of esteemed producers.
Similar to Wes Pendleton's The Basic Essentials EP, Sundance handles all the production, brings in a variety of emcees to rap over his beats, and includes a few instrumentals throughout and at the end of the album. Sundance's style is eclectic but with an underground background, transitioning between styles within a song if needed. The first song, "Dig Deeper," demonstrates this right away with hard-hitting production fading into a jazzy drumbeat. Shames Worthy explains the topic of the song in a nutshell,
"If you want the real you just gotta know where to look/ They not gonna put it on the radio unless payment's took/ Payola crooks they ain't playin' by the book/ Radio DJs used to play what they want now they shook."
Raindrops and Prop's poetry introduce "Rain," an audio journey with hip hop as a metaphor for a girl who experiences suffering but finds redemption. With artists such as KJ-52, JGivens, and Cas Metah exploring a "chapter" of her life, this song is solemn but head-nodding. The next two tracks, the new-school "Rapid Fire" and the atmospheric "Survival," have good guest features (including a rare appearance by the Boombox Titans who disbanded in '04) but lack lyrical content compared to the previous two tracks. This slight fault and the skippable instrumental "Ode To Freights" contribute to the album's sagging middle section.
The album's redeeming final segment begins with the live instrumentation of "Choose Your Weapon." Evoking Matthew 12:30 and Hebrews 4:12, Sintax the Terrific handles the track with ease and ends the soulful song with "Your word, it is sharper than a sword my Lord/ I said Your word is shaper than a double-edged sword." Theory Hazit makes a standout feature on "Still I Follow," which features a hypnotic keyboard and a catchy hook. The "end" of the album comes with "Begending," a cascading instrumental that's as imaginative as "Ode To Freights" is monotonous. And while this outro goes on too long, Ozay Moore's lyricism on the preceding song almost makeup for it, with verses such as,
"But I guess it all depends on how you follow/ Had to swallow but my pride, come to find out it was Him/ You know, the Great I/ Am I damaged? Been trying to be flyer than see sky while knee-deep in my sin."
Overall: Advocating that high-quality and creative hip hop still exists, Sundance's debut album isn't perfect although it's a step in the right direction. Midlife Marauders may have a few weak spots and a short length, with instrumentals that benefit producers more than listeners, but it's a solid project with inventive production and just the right group of guest artists.
RIYL: Deepspace 5, Scribbling Idiots, Theory Hazit, Wes Pendleton