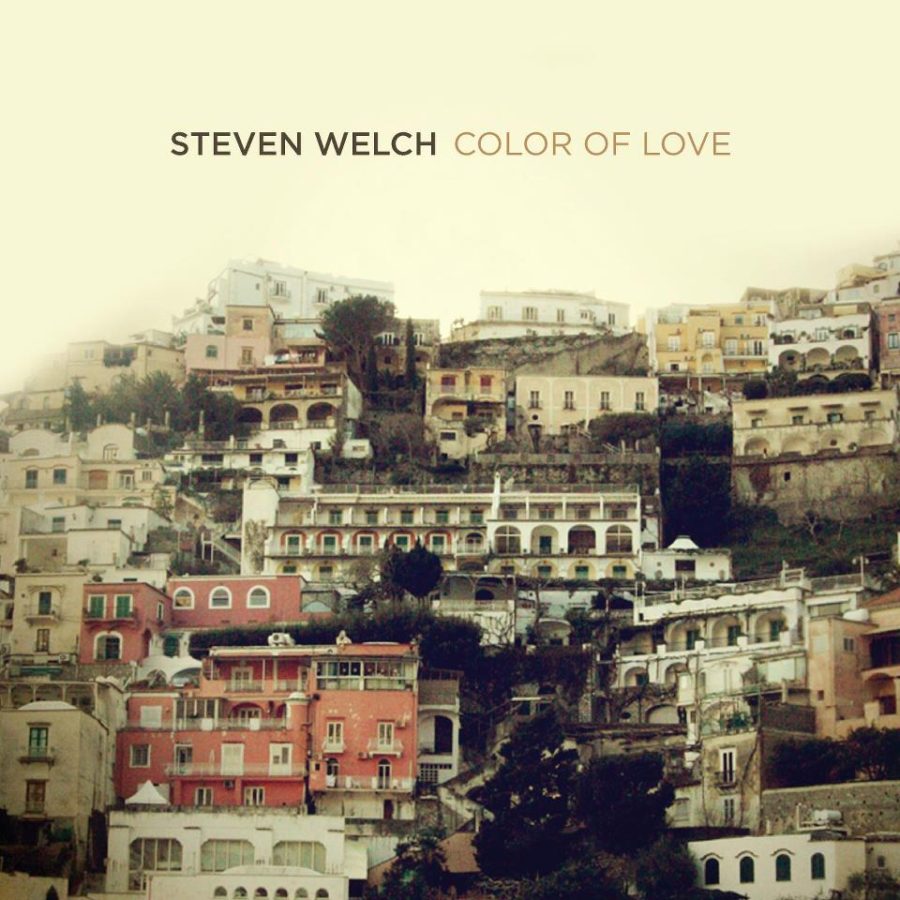 Artist: Steven Welch
Title: Color of Love
Label: Dream Records
Release Date: 09/18/12
Reviewer: Josh Hamm
Tracklisting:
Color of Love
You See Hope In Me
Waiting
I Want To Love You
Waves
Your Love Reaches Me
House of Secrets
More
Send Your Light
Your Day
Steven Welch stands out from the crowd. His music has a decidedly familiar feel; worship that could be played in church, but on an elevated level. There's just enough of an alternative, indie sound that adds a layer of complexity and musical depth to what would otherwise be a generic album. This isn't CCM, and it's not the same as many of the recent atmospheric Come&Live! worship releases.
Color of Love is not an album which will blow you away, it's more like a cool breeze on a hot day. Refreshing, uplifting, not wholly satisfying but leaving you wanting more. Although there were many songs which didn't leave a lasting impression on me, I was pleasantly surprised by the number of songs I wanted to listen to over and over again.
The eponymous opening track didn't draw my attention. It's one of those songs which the tempo isn't quite right: it's not quite a ballad, nor is it upbeat enough to form an exciting atmosphere. I felt like I had heard the lyrics before, and it didn't feel particularly inspired. I was prepared to not like the album after it, but the next five songs were all strong enough to turn me around. The middle of Color of Love is simply superb. "You See Hope In Me" is a solid worship song with a catchy chorus and guitars, good enough to pique interest, but not enough to keep it. Where I was really hooked on the album was on "Waiting," which has a fantastic percussion section and juxtaposes the verses and chorus perfectly. It moves on to "I Want to Love You," with subtle opening strings and piano which steadily build throughout the song. It's without a doubt my favourite on the album. Terrific musically, and though the lyrics are simplistic, there's a beautiful truth in the lines: "A million times I've said/ that I love You,/ Yet I've wasted not a breath." The close second best song is the next, "Waves." With catchy synths and drums, along with small doses of piano, this ballad takes the tired cliché of "waves of grace" and gives it meaning again. "Your Love Reaches Me" is the first distinctly fun song on the album. The guitar is infectious and reminds me immensely of the incredibly fun Fable by Benjamin Dunn.
The album doesn't necessarily go downhill from there, as the rest of the songs aren't bad, or even subpar. But even though it's only ten songs, there's not enough variety to keep me interested in the latter songs if I'm listening straight through. "House of Secrets" has its moments, but doesn't go anywhere, but the prayerful "More" has a captivating orchestral hook and percussion which make it a highlight. "Send Your Light" is a fairly generic, electric guitar led worship song. Nothing to dislike about it, but it doesn't stand out from the crowd. The closing "The Day" is a simple piano based song which is relaxing to listen to but again, doesn't truly make a connection for me to want to go back to it.
Overall: Color of Love is an encouraging call to worship. Steven Welch does an excellent job crafting songs with more musical depth than most of the genre out there. There are amazing tracks which are counter balanced by other forgettable ones, and the lyrics, while uplifting, are very simple and not often above average. This is a good album if you want a solid worship alternative to CCM, but it's not everyone's cup of tea.
RIYL: The Glorious Unseen, Rend Collective Experiment, Great Awakening, Love Is,