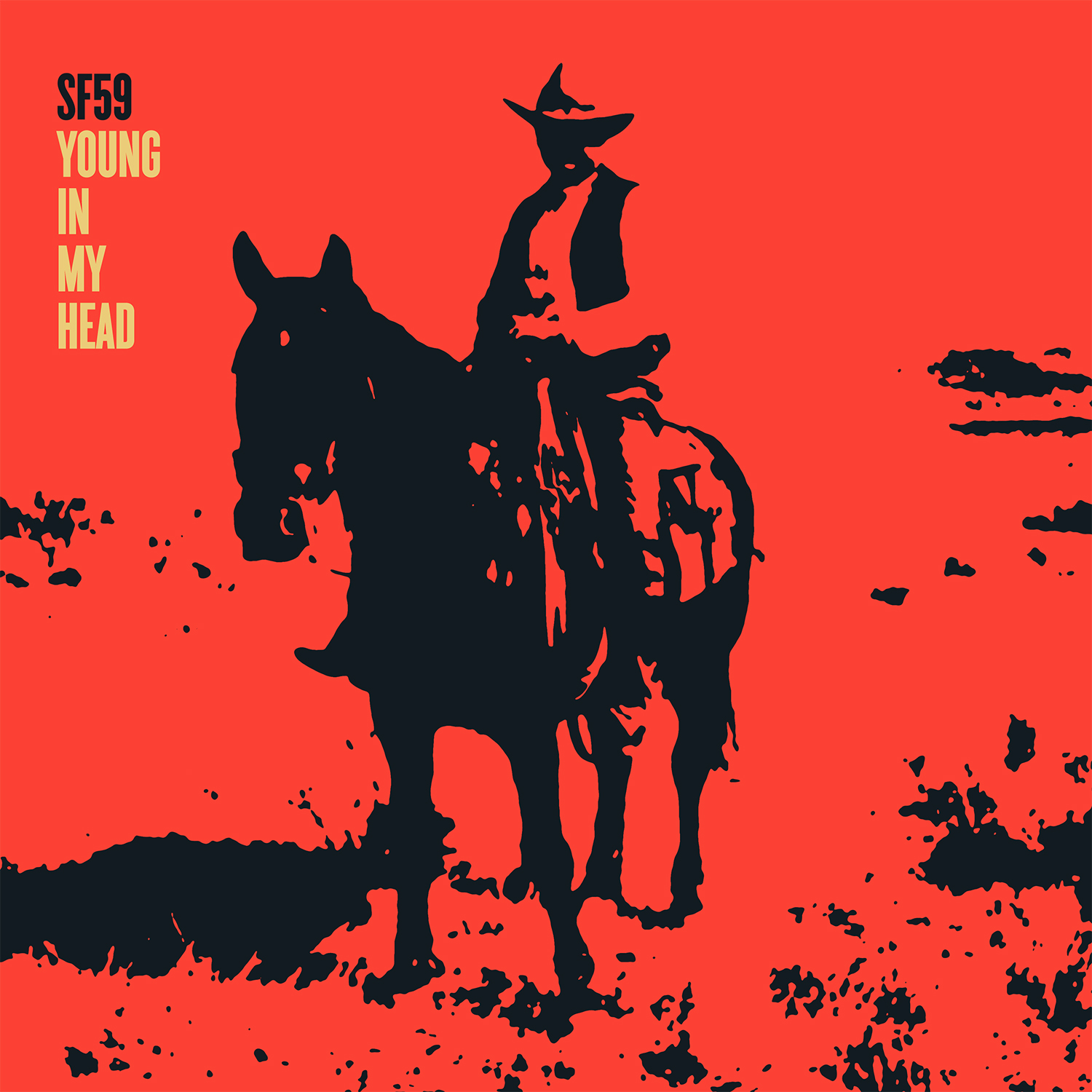 Starflyer 59 are back. But, what does even mean when they never went away? Christian indie rock's most prolific band have just released their 15th full-length album (not counting their 9 EPs, 4 live releases, 3 box sets/collections, numerous vinyl singles and LP variants or compilation appearances—I didn't even mention the side projects: Pony Express, Bon Voyage, Dance House Children, The Brothers Martin, White Lighter, Neon Horse and Lo-Tom) making them probably the second most prolific band in all of indie rock (second only to Guided by Voices, who are at something like 100 releases). This would be a feat enough in itself, but there's something else. To my listening ears, Jason Martin & co. have yet to release a dud.
Young in My Head, to no surprise, is not an exception to the rule. Long-time fans will know Jason as the only consistent member; the band this time features Steven Dail on bass (Project 86, Inner Means, Crash Rickshaw, Bloodshed), TW Walsh on keys (TW Walsh, Pedro the Lion, Lo-Tom, The Soft Drugs), and for the first time Jason's teenage son Charlie on drums.
Spoiler alert: this album rocks. But first a bit of history. I've been a SF59 since Silver first dropped in 1994. I first got into the band as a huge fan of the shoegazer scene they were tagged into. At the time, their take on the genre was unique in that it brought a much harder edge than was normally heard in that scene. After 3 albums combining fuzzy guitar tones (not too far off of what would become stoner metal), 50s surf and western sounds, and hushed vocals, the band surprised everyone by going in a poppy, melodic, almost twee pop vein for another 3 albums. These two phases saw out the 90s and early 00s as a sort of set of two distinct trilogies (Silver, Gold, and Americana; and then The Fashion Focus, Everybody Makes Mistakes, and Leave Here a Stranger). After this a third era emerged. Jason's vocal style had changed significantly by this point, ditching the hushed whispers for a low baritone yowl, not too far off of Leonard Cohen without the extremes of that crooner. The band were treading more conventional forms of indie rock at this point, but always free to weave in and out of genres from one album to the next. Sometimes they were content to tread old ground (I Am the Portuguese Blues hints at the first phase of the band, signified by the solid album cover to match); while others charted new territory altogether (Dial M didn't sound like any other SF59 album at the time).
None of that matters much to new listeners to the band, of course, as quite clearly YIMH stands on its own merit. The title track "Young in My Head" is appropriately titled with its clear nod to 80s new wave/alternative though through contemporary sonics. It has a similar drive to bands like Modern English—not too unlike the band's earlier hit "No New Kinda Story" and yet it has the indie rock grit of Dial M or Talking Voice Vs Singing Voice. On the other hand, the guitar work on "Cry" reminds me of Jason's work with Bon Voyage, an indie pop outfit fronted by Jason's wife Julie. "Remind Me" is simultaneously somber, depressing and beautiful: "It's been 25 years since I wrote Blue Collar Love." Lyrically he's treading similar ground here to "All My Friends Who Play Guitar" but this time it's an emotional gut-punch. In verse 2 he croons about playing music with his son, but also reflects on his own time in music, wondering if it's time to hang it up:
I had my turn, stayed longer than most
Longer than I should have
Cause I've never known how to let go
Remind me, please remind me
I wanna work with my kid, record all of his songs
Cause mine are all gone
And when I play guitar, I'll play it on weekends
Write riffs with my son or some of my old friends
As a 45-year-old dad who once had aspirations of 'making it' in the music scene, this track gets me right in the middle of all the feels. It's as if Jason put all the joys and sadness of passing life on to the next generation in a single tune. The eerie sounds of Walsh's keyboards remind me a tiny bit of Angelo Badalamenti's work on the excellent soundtrack to Twin Peaks, which adds to the bitter-sweetness of the track. The emotion conveyed in the track is similar to that of The Beach Boys' work on Pet Sounds. The track doesn't sound like anything Brian Wilson ever wrote, but that's not the point. It's the way the music of both artists can make the listener feel happy and sad at the same time.
The lead vocal melody on "Crash" reminds me of "Crank" by Catherine Wheel, which is a nice nod. Recalling from old conversations with Jason, I know he is a fan of the band. It's not overbearing though, so in all likelihood the influence is subliminal.
I'm hesitant to write reviews that are this glowingly positive, but it's hard to resist in this case. Given the band's prolific nature, and the strength of their catalog, I still feel compelled to add that this is the strongest album I've heard from them in quite a long time. If you're a long-time fan, you'll no doubt be picking this up as a matter of principle. If you are not familiar with the band (yes, these people do exist—I spoke to one recently!) then Young in My Head is a fantastic place to start!
Order here: https://toothandnailrecords.merchnow.com/catalogs/starflyer-59