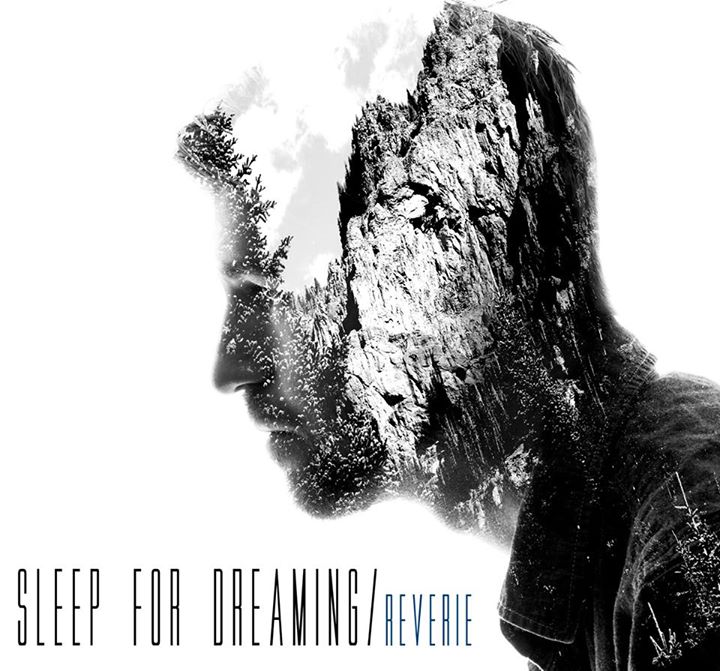 Artist: Sleep for Dreaming
Title: Reverie
Release Date: 1/13/15
Label: None
Reviewer: Cimarron Hatch
Buy The Album Here
Tracklisting:
1. Wake Up
2. Terrible Things
3. Traffic Lights
4. Sidelined
5. Danger
6. Wolves
7. Something Good
8. Wandering
9. Silver Linings
10. Mountains
Sleep for Dreaming is back with their first full-length album, Reverie. This album was mixed by J.R. McNeely and mastered by Brad Blackwood, who have both won Grammy awards for their work. The current band members of Sleep for Dreaming are vocalist and guitarist Zoe Bohlen, lead guitarist Mason Smith, and Bassist Calvin Barker.
Leading off is "Wake Up" which has great guitar work and vocals. It's unfortunate that this song is just under 2 minutes because it really is good. I would have liked to have heard more. Next up is "Traffic Lights," a reappearance from last year's Heartless EP. This is a much more radio-friendly, amended version of the song that was previously over 5 minutes. "Terrible Things," the first music video from the album is next. It's about a girl who does terrible things. It's kind of an odd song. There's something about the rhythm of the vocals in the chorus over the drums that just doesn't work for me, but it's still enjoyable. "Sidelined" is another song from the last EP, and I'm glad it made its way to the full-length album too because it's an excellent song. "Danger" is a cool song that has a sinister sound, but in an upbeat way. Interesting lyrics such as: "I am the danger, / I'm the fire outside your door. / I am no stranger, / So be careful what you wish for."
 "Wolves" reminds me a lot of Anberlin. There are some really cool harmonies a couple points of the chorus that I wish there were more of. "Something Good" is a fairly clichéd love song. Even with the predictable lyrics, it's still great. Another track, "Wandering," from the previous EP is next. It is over 7 minutes long, and was not abbreviated the way "Traffic Lights" was. That's fine, but the placement is odd to have the album slow down so much before the last two songs. "Silver Linings" talks about finding the good in everything, and it has great vocals. The final song, "Mountains," is quite strange lyrically, but it's awesome instrumentally.
Overall: Sleep for Dreaming is such a solid band. Everything they release is excellent. Reverie is a hard-hitting album that will bring the band some great attention.