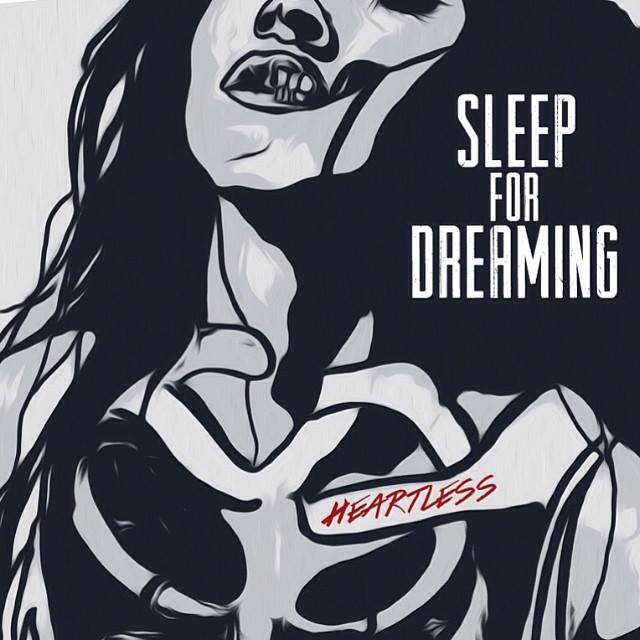 Artist: Sleep for Dreaming
Title: Heartless EP
Label: None
Release Date: 4/29/14
Reviewer: Cimarron Hatch
Buy The Album Here
Tracklisting:
Heartless
Sidelined
Wandering
Traffic Lights
Sleep for Dreaming is a rock/pop band based in Amarillo, TX. The members of the band are Zoe Bohlen, vocals and guitar; Mason Smith, lead guitar; Calvin Barker, bass; and (at the time of release) Bryan Singer, drums. This EP, Heartless, comes as a follow-up to their 2013 EP, Memories.
The title track,"Heartless," is up first. The guitar sound that goes through the song is awesome; I would describe it as a tingling sound and it perfectly complements the lyrics about being turned down by someone but still yearning for their affection. The vocals themselves are great, but they seem one-dimensional, like they needed some reverb on them. Next, "Sidelined," carries on the same theme of wanting to get a person's interest and trying to show them that you'd be a great match. It's an awesome alt rock song with a lot of searing guitars and loud drums—ya know, like actual rock music, whoa. Plus there are great lyrics that really convey the emotions felt: "I've been standing on the sidelines / Trying to catch your eye. / Honey can you tell what I'm feeling?"
"Wandering" is a slower song that starts off with strummed guitar and soft vocals. Eventually it kicks into a sound reminiscent of Young The Giant's music. It's basically just a 7 minute jam song with mostly repeating lyrics. The great thing is that it never gets boring because it continually escalates which holds attention. Finally, "Traffic Lights," talks about taking off and going to new places. There are some great vocals on this song, and the overall sound reminds me of The Strokes. Unfortunately, at over 5 minutes long, this track actually did get a little tedious for me. There's great guitar work and other instrumentation, but I just think it didn't need to keep going for so long.
Overall: Sleep for Dreaming is a great band with a ton of potential. Heartless is an excellent EP that certainly shows what they are capable of creating. I saw the band live earlier this year, and they're as talented on stage as they are on their recorded material. The band is working on their first full-length album, with a projected release date of sometime in July, and I'm excited to hear what they are going to do next.