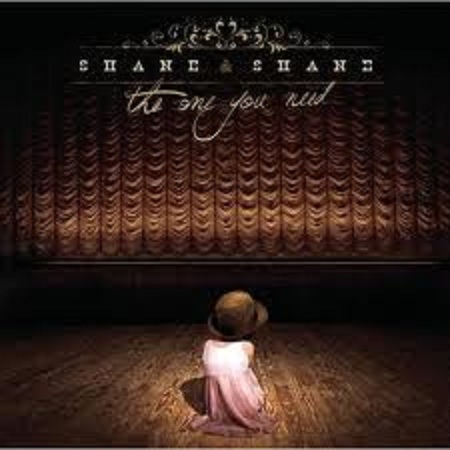 Artist: Shane and Shane
Album: The One You Need
Label: Fair Trade Services
Release Date: October 4, 2011
Reviewed by: Cimarron Hatch
Buy The Album Here

Tracklisting:
1. Liberty
2. Your Love
3. Without You
4. Future Version
5. Because He's God
6. The One You Need
7. Miracle
8. Victory
9. Running To You
10. Grace Is Sufficient
11. Lift Up The Light
12. Praise Him
Shane and Shane, the Texas-based, established contemporary Christian music duo consisting of Shane Barnard and Shane Everett, is back with their latest project, The One You Need. The album is a collection of worshipful tracks mixed with some fun hints of bluegrass, gospel, and jazz.
The album begins with a five-minute song called "Liberty." This song has an interesting bluegrass-meets-gospel-meets-acoustic worship sound. I personally feel that a five minute song slows down the progression of the music and shouldn't be used as the first track, although this song fits well on the album. Continuing through the song "Your Love," to the song "Without You," the album maintains an acoustic worship sound. I liked the lyrics to the chorus of "Without You," saying: "Here I am / I'm calling out Father / can you hear me? / can you hear me? / I don't want to go without you." The song after that one is "Future Version," which has a bluesy sound that could be compared to artists such as Michael Buble or Jimmy Needham, and is reminiscent of elevator music with the instrumental section near the end.
The One You Need continues through the song "Because He's God," which has a nice guitar/vocal combination at the end, and on to the title track and lead single of the album, "The One You Need." "The One You Need" is a sweet song about God from a father to his daughter with a nice piano based melody. The rest of the songs on the album are more of the same typical worship sound carried throughout the album, with few highlights other than the piano on "Lift Up The Light," and the concluding song "Praise Him," a nice lullaby-type worship song.
Overall: This album was not my personal favorite, but I can appreciate the artistry expressed on it. I feel that the vocals are overly breathy, and over-sung. Although the over-sung style seems to be "in" as far as mainstream music right now (i. e. Adele), and could gain Shane and Shane some pretty decent airplay. Also, I felt that a lot of the lyrics were clichéd, things that have been sung a million times, but that does not necessarily mean that the content is lacking, which it is not. This album is certain to gain some popularity for Shane and Shane, and their core fan base should be pleased with it, too.