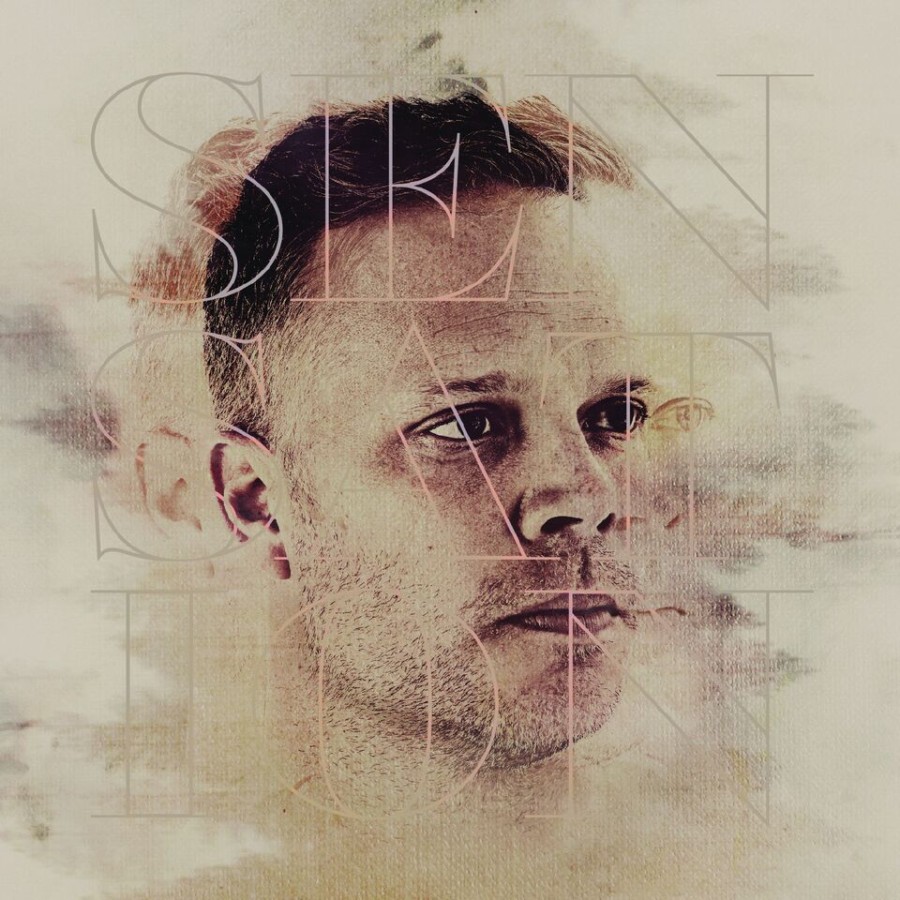 Devin Shelton, one of Emery's former lead vocalists and songwriters, is definitely no newcomer to the world of music. While Emery is known for a mix of alternative, metalcore, and post-hardcore, Shelton's first foray into the world of the solo artist was considerably lighter, somewhere between indie and alternative. Ultimately, the release showed promise but still left something to be desired.
Thankfully, Sensation delivers everything 2014's Life and Death was lacking. It proves to be mature on all fronts and seems distinctly removed from most comparisons to Emery, save perhaps for the vocals.
Shelton wastes no time showing his growth as a musician. Sensation, the album's title track, features pianos, drumming, and a vocal timbre that's definitely steeped in 80s influences. The lyrics are vulnerable, focusing on the importance of family and individual weakness.
Just Another Song is a track reminiscent of what you'd find on Emery's I'm Only a Man. It has a pop sensibility for sure, even showcased in lyrics centered on "the one who got away", but the atmosphere is too laid back for this to simple be placed alongside Top 40s hits. The drumming is top-notch, Shelton's voice is, dare I say, a bit sultry, and the guitar and piano serve as a strong melodic foundation.
The bass kicks in on Tide, a more rock-based track that definitely is a bit heavier than its predecessor – both in tone and lyrical content. Shelton recounts his regrets, but the last lyrics of the song point to the grace and forgiveness of God. It's definitely a powerful reminder, and it's showcased amidst a strong groove.
A darker, jazzier tone follows on I Just Wanna. I can't help but draw comparisons to The Dear Hunter. The minor-key piano lines are haunting and the guitars serve as an excellent complement. There's even an unexpected trumpet presence which seems to add a Spanish flair.
The World We Know is definitely drenched in R&B influences, with layered and modified vocals, a simpler instrumental base, and emotional vocals. It's an interesting diversion, though it certainly doesn't feel out of place.
In Your Pocket is a single from the album and helped showcase Shelton's change in sound. It's a decent song, but on its own, it could definitely set limited expectations for what's a fairly diverse album.
Shelton seems to be able to pull off anything at this point. Howl at the Moon is folkier song instrumentally. It's slow, it's acoustic, and it even has some use of strings to pull things together. There's even a guitar solo to top it all off.
Things pick up a bit again on the piano-based A Perfect Life. It's definitely a standout track. It's quite possibly the poppiest track up to this point, but the overall mood is fascinating. There's a great mix of instrumentation, and the vocal lines fall right in the zone of "meant to be sung loudly and unashamedly around close friends".
Buried Alive falls in the same class as Tide. The bass is stronger, the guitar is heavier, and the lyrics are edgier. I'd definitely call it alternative, though Shelton's voice makes it hard to draw proper comparisons.
Dance Tonight certainly lives up to its name. There's a Foals vibe to some degree. The drums are the center here, as well as a proper layer of good ole' snaps and claps. Piano follows the groove, and guitar certainly has its moments to shine. It's a feel-good track that has a boy band feel to it.
Closing out the album is the characteristically-indie You've Got a Way – or, at least we're led to believe that's the case. Once again, I feel a comparison to The Dear Hunter, Migrant specifically, is appropriate. There are a few extra surprises that follow before the album is capped off.
In summary, Shelton has topped his previous works with this eclectic collection of songs. I can't help but draw comparisons to Justin Timberlake – and not just for vocals alone. He's capable of writing songs without the help of the rest of Emery. While the lyrics do feel somewhat constricted at points, it's hard to get tired of his pristine voice. Further, the mix of serious and fun moments definitely provide a fuller emotional spectrum. Sensation proves to be, well, sensational.
Highlight tracks: Sensation, A Perfect Life, Dance Tonight