Album Review :
Schematic - Color (n.) Inside the Lines
By Carter Fraser in Reviews | Comments closed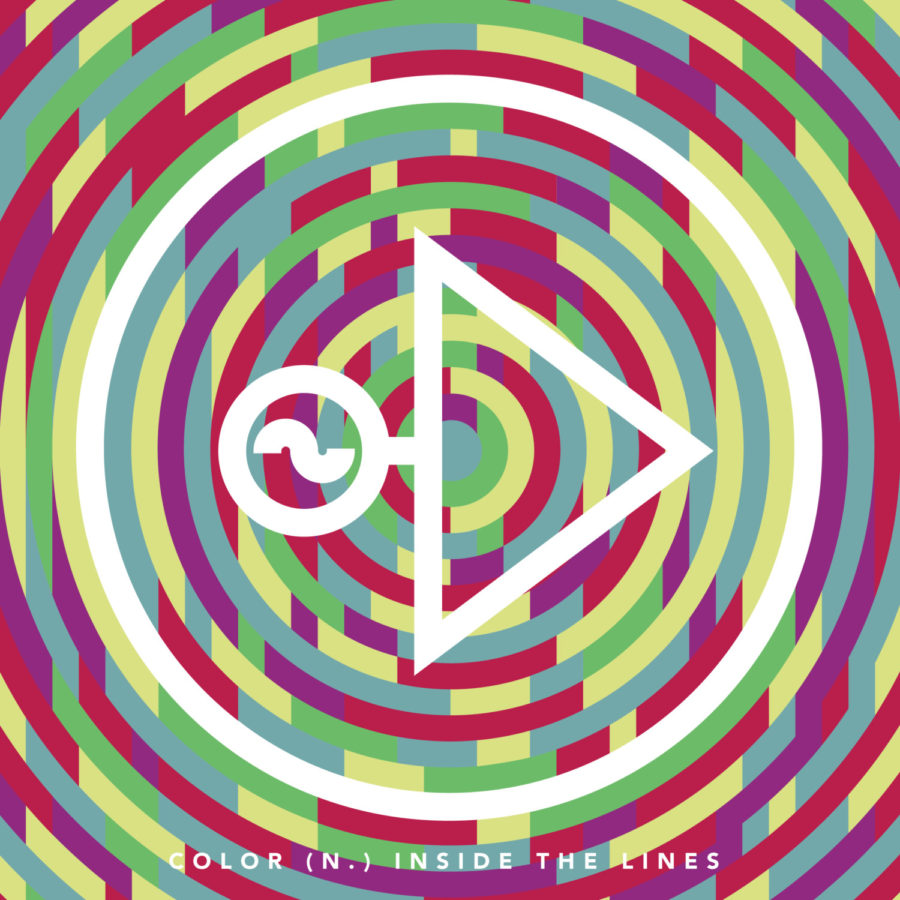 Artist: Schematic (iTunes) (Spotify) (Soundcloud)
Title: Color (n.) Inside the Lines
Label: Schematic Records
Release Date: 3/5/13
Reviewer: Carter Fraser
Tracklisting:
Outside
Senseless Charades
Stand
Where's The Soul?
You Are My Southern Girl
All The Birds Are Singing
Hide & Seek
I Am The Car
All Time Quarterback
Rampion Rogue
What It Means
It's been several years now since we last heard from Dave Elkins. The former Mae frontman left us with the gentle opus (e)vening, and since Mae broke up he's started the Schematic Initiative, of equal parts record label, management, studio, and community. He's using Schematic as a stage name as well; Color (n.) Inside the Lines is a solo album, but the reported eighteen different instruments on it sound otherwise. His collaborators on this full-length include Stephen Christian of Anberlin and Paul Moak. He's obviously been pretty busy the last four years, and Color (n.) Inside the Lines is a worthy product of his time off.
Color (n.) Inside the Lines retains many characteristics of Mae's Day trilogy (amusingly including his affinity for parenthetical titles). Elkins's first solo album since pre-Mae could be inserted as "late-morning" perhaps, maintaining bits of the yawning innocence of (m)orning as well as the controversial, unorganized, melodic abrasiveness that "plagued" (a)fternoon. Neither are as concentrated on Color as they were with Mae's respective EP's, but the experimental pop-rock tendencies remain very much in place. The palette is as colorful as the name and album art would suggest, taking the musical vibrancy that occasionally presented itself in the Day trilogy to the next level. Elkins has truly gone all out with the production and instrumentation, mashing the crunchy emo-ish alternative guitar sound shown throughout Mae's career with electronic accents as well as he ever has.
"Outside" wouldn't have felt out of place on either (a)fternoon or (m)orning, although this could not be said of many other tracks on Schematic's debut. Though seeming to start off as a slightly angsty guitar rocker,  Elkins's gentle, optimistic tenor and the spacey, reverb-laden bridge elevates it to the level of sophistication we've come to expect from the talented frontman over the years. With Schematic however, Elkins sounds like he is completely free from Mae and able to explore sounds wherever he pleases. It's not like he's going in totally different directions than Mae tried post-Singularity, but bold groovy numbers like "Stand", the proggy "Rampion Rouge", and the art pop vibes of "All The Birds Are Singing" suggest that Elkins has certainly experienced at least a slight artistic liberation. The results are occasionally messy, as they were with Mae, with the psychedelic chorus of "Where's the Soul?" coming off as a tad forced for example, but there's nothing criminally offensive by any means. "What It Means", the closer and longest track on the album, is another song of note for its clear exhibition of Elkins's maturity as a songwriter. Where Mae's six-plus minute tracks inevitably became building epics and rock operas (albeit usually successful ones), "What It Means" is neither, instead gently and mostly acoustically finishing the album with an extended outro that is genuinely elegant and heartfelt.
Overall: Color (n.) Inside the Lines is one enjoyable bright ride. It's nice to hear Elkins putting out new material again, and to hear him so obviously able to express all of his creative directions how he sees fit is only an added bonus. A welcome, artful indie rock debut.
RIYL: Mae, Abandoned Pools, Radiohead, Anchor & Braille