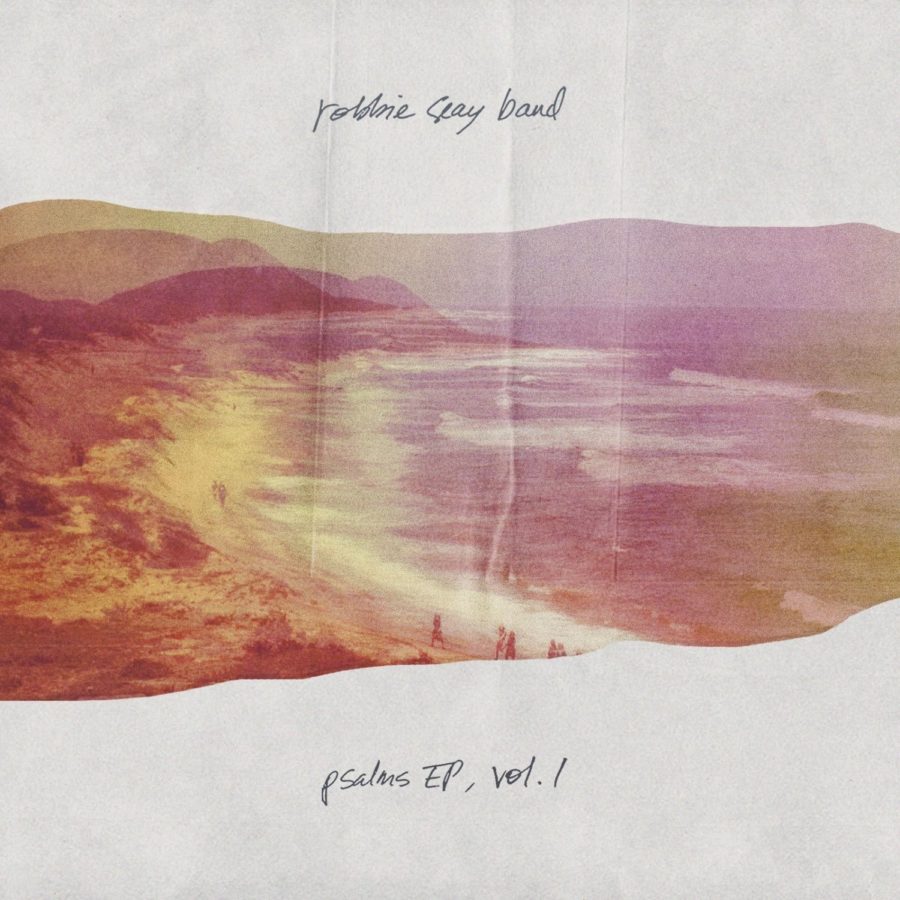 Artist: Robbie Seay Band
Title: Psalms Volume 1
Label: independent
Release Date: 11/19/13
Reviewer: Jonathan Andre
Tracklisting:
Psalm 96
Psalm 62
Psalm 91
Psalm 42 (feat. Aimee Norris)
Psalm 63 (feat. Lindsey Kidd)
Famous for their hit 'Song of Hope (Heaven Come Down)', Robbie Seay Band (RSB) have had quite a career, both independently and on Sparrow Records during their musical band career. From Houston, Texas, the band have inspired many of their songs from personal events, and while their popularity amongst both CCM and independent music listeners and critics may not have been that high, their sincerity to create songs that speak to the heart has never wavered during their prolific career. From their successful 2007 album Give Yourself Away as well as their powerful song 'Miracle' that encourages us to lean on God for miracles throughout our everyday lives, and their well-covered Jon Foreman written melody 'Your Love is Strong' (in fact, I actually prefer RSB's version of the Jon Foreman hit compared to the original); the band has once again gone independent and released Psalms Volume 1, an EP full of scripture from the Psalms and a great throwback towards the day when we had scripture-in-song. While to be honest, I may not have read all of these psalms from front to back, the band has given me a renewed yearning to read the psalms through these 5 renditions of powerful scripture. Reciting the words of Psalm 96, 62, 63, 91 and 46; the band continue to infuse together acoustics, electronics and Robbie's distinct powerful vocal to deliver some great worship music. While it may not be as catchy, sophisticated or even as compelling as some of the modern worship music released a la Matt Redman, Phil Wickham or Kari Jobe; RSB continue to bring us music with a heartfelt message, with this album a great listen if you enjoy reading the Psalms, or if you enjoy reflective music from artists like The Sonflowerz, Phillips, Craig and Dean, or Gungor.
Singing straight from the Bible, almost word for word, can seem like a difficult, and sometimes seemingly impossible task. But Robbie Seay and the rest of the band have somehow made the impossible possible with these unique tracks. Starting off the album with a powerful verse-chorus-bridge structure of Psalm 96:11-13, we are reminded of the urgency of praising God, with Robbie crying out that '…then shall all the trees of the forest sing for joy before the Lord…' Even if we don't praise Him, creation will, which gives us all we need to understand that God, the all-faithful all-powerful all-loving Father and Saviour, is worthy of at least the thanks and gratitude of His people. Emotive and compelling, heartfelt and almost a song instead of scripture (RSB manage to sing in a way that disguises the lyrics well); 'Psalm 96' leads onto Psalm 62:5-8, a scripture reminding us all of the firm foundation and rock on which we stand which is Christ. Similar in theme to the Paul Baloche song 'Rock of Ages You Will Stand'; RSB deliver to us eerily refreshing electronic keyboard sounds as a musical backdrop, and as Robbie proclaims out the chorus of '…He only is my rock and my salvation, my fortress; I shall not be shaken…', a moment of clarity, calmness and worship. One of my favourite songs on the EP, 'Psalm 62' is a great passage about trust and where to place our trust in times of trouble. Using the piano as a backdrop in 'Psalm 91'; Robbie sings from God's point of view in a song that assures us of God's faithfulness. The words of how '…because he holds fast to me in love, I will deliver him; I will protect him…' ought to be an encouragement to us and other fellow believers in Christ, that as we dwell in God's love, His faithfulness for each of us will never wane despite our circumstances. Ending the album with two duets (Psalm 42 and Psalm 63), RSB gives us two prayers from the heart to contemplate over. With 'Psalm 42' being a violin and piano themed melody that encourages us to read the passage in the midst of this instrumental piece, it is the last song that gives us the enthusiasm, passion and desire as we see both Robbie and featured singer Lindsey Kidd declare out that '…You are my God; earnestly I seek You; my soul thirsts for You; my flesh faints for You…' With this song reminding me of themes shown and present in other melodies like 'Sometimes By Step' (Rich Mullins), 'My Soul Longs For You' (Jesus Culture) and 'Your Love is Better Than Life' (Newsboys), RSB manages to bring this passage to life, a passage that I'm sure has inspired all of these similar themed melodies. Rich and encouraging, comforting and having a great ability to facilitate worship, 'Psalm 63:1-3' is a great way to finish off an album that is only the first volume of numerous other EPs, also based on the Psalms. Well done Robby Seay for a different and unique album!
Overall: This new venture from RSB (their volume 2 and 3 Psalms projects have been funded through kickstarter) is an exciting and unique one, as we are able to hear powerful, different, yet equally profound and powerful music, delivered with the same heart and emotion that has created other songs before. While going indie from being signed may be viewed with disdain and uncertainty by the overall fanbase of CCM radio label artists, various amounts of artists that have made the decision to make their music have certainly thrived, from Audrey Assad and Kerrie Roberts, to Jars of Clay, Nations and Jessa Anderson (in fact, I'm not entirely certain if Jessa Anderson was ever signed to BEC Recordings, I think her second independent album was just distributed through BEC). With RSB now another band that has taken the plunge to make music independently, this is a great result from a band that is incredibly underrated in not just the CCM industry, but throughout all facets of Christian music in general. A solid album release, I can't wait for Psalms Vol. 2 and 3! Well done guys for such a poignant and encouraging album!
RIYL: Gungor, Kari Jobe, Phillips, Craig and Dean, The Sonflowerz
Buy the Album: iTunes/Amazon mp3/Bandcamp