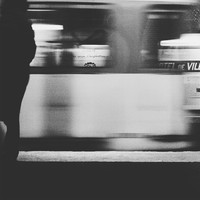 Band: Rigoletto
Album: AmazonMP3 | iTunes | Bandcamp
Label: Unsigned
Release: 4/2/13
Reviewer: Brody
Tracklisting:
Queens Hotel
War Story
Howl
Northern
Stay
Animals
Hometown
Oh My
Burlington
Finale
Every now and again, a band unexpectedly comes along and gives you a taste of their potential only to leave you hanging and wanting more for what seems far too long. At that point you begin to have your doubts. Will the new material be as good as the old stuff? Will the band be able to make a whole album that lives up to the small taste of what you had before, or were they just capable of writing singles? The band in this scenario is Chattanooga, Tennessee's Rigoletto and the answer is yes.
In fact, I would say that Rigoletto has blown my expectations out of the water with their full length album, "Delusions of Grandeur". Being just a debut album, "Delusions of Grandeur" packs a maturity and timelessness that is unmatched by most, making this a possible sleeper hit of the year.
From the opening riffs of the lead single, Queens Hotel, the skill and passion put into this album are apparent. If the listener doesn't have their toe tapping and head bobbing by the time the dancy, Jonezetta flavored verse kicks in, they may need to get their pulse checked to see if they are still alive. The savory leads intertwined in the chorus keep things interesting, as the pulsing bass and steady drums keep time behind the ever changing and flowing vocals of the front man.
The energy of Queens Hotel flows into War Story in the form of intricate, almost bluesy guitar leads drenched in reverb, accompanied toe tapping drums and growling bass lines. The incredibly catchy chorus is one that will be stuck in the listener's head for days as vocalist Corey Snipes howls, "Full blooded strangers/ we'd rather bury our eyes/Full blooded strangers/we'd rather run from the fight ".
Howl starts off deceitfully mellow letting the bass and drums take the lead instrumentally before going into an anthemic chorus complete with noodling guitar leads. The overall dark tone of the song contrasts nicely with Northern, which has a charming innocence to it. Playful guitar riffing adds an ambiance that reminds me of childhood friends and long summer evenings.
Animals shares the same light hearted vibe as Northern musically, however the lyrical content is a bit different as Snipes laments, "Oh brother/I wanna be your cover/I break just like they do/I make mistakes just like they do". It's tracks like this that get me excited for night driving way too fast on back roads.
Finale wraps the album up as a great little instrumental, that sounds as if the band is just having a jam session and vibing off each other, rather than a cheesey, half-hearted instrumental closer like most. The song serves as a great time to reflect on all the greatness encased in this this 40 minute adventure.
The only real weakness I found with the record was the track, Oh My. Every song on the record feels intricate and like the lyrics are painting a picture, but this track for some reason just sticks out as the weak song. Be it from the intro leads that grated a bit on my nerves to the repeated saying, "Oh my!". While there is nothing inherently wrong with the song, it just feels as if it doesn't mesh like the other tracks do.
Overall: Rigoletto is a band that should be on everyone's watch list, and should most likely be on everyone's year end list when that time rolls around. The young band are able to do on their first record what it takes most bands their whole career to do; create an album full of memorable tracks, that for the most part, all stand on their own and as individual tracks. Each song has it's own tale to tell, making "Delusions of Grandeur" a story that any music fan should not miss. All in all, I would give this album much better than a 4, but not quite a 5.
RIYL: So Long Forgotten | mewithoutYou | Brand New