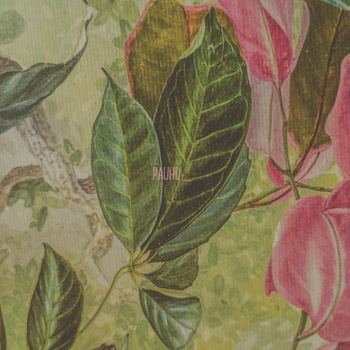 Artist: Revival Hymns (Bandcamp – Name Your Price)
Title: Pauhu
Label: Riku Records/Wolves and Vibrancy Records
Release Date: 1/7/14
Reviewer: Carter Fraser
Tracklisting:
Consider the Lilies

Rive Droite
Hallucination Diaries
Dream of Fire
Diamondback Whales
Torchbearer
Iron & Disgrace
For Deliverance
They Neither Toil nor Spin
With Pauhu, Revival Hymns explore the brooding, darker side of post-rock that most Christian artists prefer not to venture into. Advertised as post-rock, slowcore, and shoegaze, Pauhu tends to demonstrate these genres most predominately in that order. These Finnish rockers play an occasionally noisy slowcore/post-rock hybrid, employing slowcore elements mostly in the mellower, more vocal-oriented sections and building to post-rock/wall-of-sound climaxes that occasionally have tinges of post-metal sprinkled in. When necessary Revival Hymns are more than capable of using a larger ensemble of instruments to create a fuller, more orchestrated sound like that of larger post-rock acts such as Godspeed You! Black Emperor, but more frequently they keep the arrangements a tad bit on the minimal side.
Pauhu isn't a particularly cheery record, but it does offer distinctly optimistic and dreamy moments at key points throughout the album, such as the euphoric, distorted finale of "They Neither Toil Nor Spin" and the beautifully brooding yet innocently awed mood of "Hallucination Diaries," one of the album's clear highlights. The gloom of the album comes off as totally necessary and natural. The muted vocals certainly aren't a big selling point for Revival Hymns, though lyrically Pauhu is chock full of Biblical imagery.
Overall: Pauhu is an excellent pick up for anyone interested in mellow rock without venturing into indie worship. Revival Hymns show that contemplative, atmospheric guitar rock can still be done without being cliche on this excellent sophomore release.
RIYL: The Prayer Chain, Godspeed You! Black Emperor, The Sleep Design, Yndi Halda, late 90's Starflyer 59, the quieter side of Swans