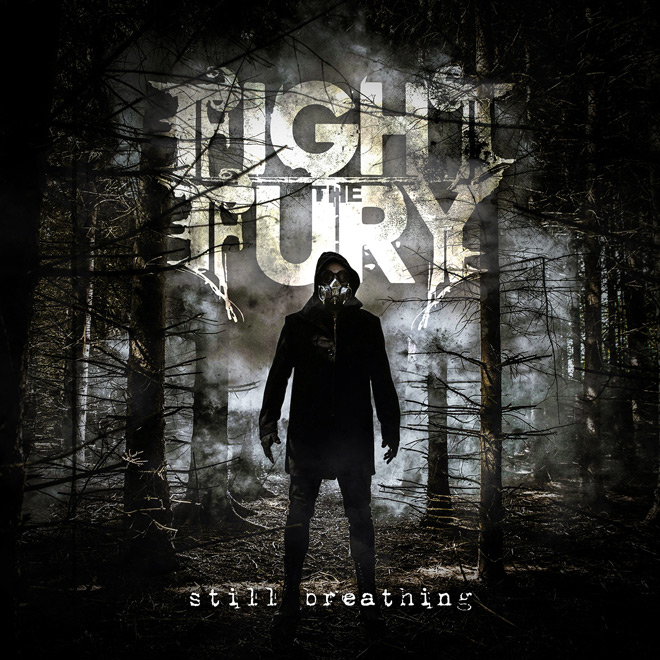 Before I came to a place of faith in my life, I was really, REALLY into Marilyn Manson. Odd way to start this review? Maybe, but stick with me. When I finally did come to faith in Christ, I guess I really had little idea of the concept of Christian music and what it could sound like. Imagine my surprise then, to find a band like Skillet, who, at the time, bore a striking resemblance to Manson. Don't believe me? Check out the album "Alien Youth", especially the track "Rippin Me Off". It's even based on an experience John Cooper had while at a Manson show himself! Look it up!
In the time that's passed since "Alien Youth", so much has changed with Skillet, most notably the band losing a bit of that harder edge they had at one time and becoming a bit mellower and poppier with each release and becoming more refined and more polished, especially in terms of production. The heavier, more raw sound the band had (which was especially evidenced on "Collide") has been greatly diminished, but you can still hear traces of it here and there.
Now, if I were to be perfectly honest, despite the path Skillet has gone down and despite the less edgy sound and everything, I've strongly suspected John Cooper has been holding back a bit and the live show still packs a punch and even contains the occasional heavy instrumental that can be pretty crazy. So, when John recently made the announcement about a new side project that would feature music that was to be focused on the heavier side, it seemed as though there might actually be something to my suspicions.
Fight the Fury was officially announced in mid to late September, with the single "My Demons" dropping just a week later, and the debut EP, "Still Breathing" just a month after that. While all of this seems like a rather quick paced rollout, the project is one that is about five years in the making. With many speculating that this project would ultimately amount to "a slightly heavier version of Skillet, but not much different", would that supposition bear itself out?
When it comes to an ep like this and you're not sure what you're getting into, that first track is what you'd really expect to set the tone for what's to follow; it makes for a huge first impression. For the "Still Breathing" ep, Fight the Fury opts to go with their first single, "My Demons", a song penned with victims of abuse in mind. It's a good track, but for the most part it lives up to the expectations expressed by many out there before hearing a single chord; it's more or less a slightly heavier version of Skillet. It's a bit more chopped, with what some might even consider a double bass-ish aspect, has a bit more involved and impressive guitarwork, and some screams from Cooper, an element long absent from Skillet recordings. So are there differences? Absolutely. They're not especially evident, however, which, at this point in the ep, causes it to fail to break that preconceived notions about it.
On my first listen to this ep, it was the second track, "Dominate Me" that stood out to me the most. It's easily the most aggressive of the five and features an incredible solo by Seth Morrison. To be honest, it feels like Seth really shines on this entire ep; the guitarwork throughout it is just remarkable. The vocals on this track attack in time with the heavy pace of the song, which really works in its favor as well.
"Still Burning" is perhaps the hard rock worship song I've always wanted. Plenty of screaming on this track and a beautifully balanced mixture of clean, melodic verses and slamming, unforgiving choruses.
The start of "I Cannot" displays effects and sounds that would make you think you were listening to Korn, and dives headlong into verses that feature Cooper's screams decimating your speakers for the first half of the verse contrasted by melodic singing for the second half. The choruses on this track however, may as well have been lifted from an unused Skillet track because there is virtually no difference between the two here.
The closer of the band's debut ep is "Lose Hold Of It All" and God help me if it doesn't sound almost identical to Psychosocial by Slipknot in the intro and verses. The choruses on this one are pretty great though as they're rhythmically irregular and combine especially well with the vocal melody. The last minute or so of the song is a real treat though as the band just goes off musically. The solo work here is especially good, as I'm sure I've said at least a few times now.
In the end, I really hate putting together a review that so often references the musicians' other band, but it just feels unavoidable in some cases, like this one. While it may be unfair to call this a heavier version of Skillet (and it certainly IS heavier), it still feels very fitting throughout much of the ep, though it is truly a pleasure to hear John screaming again. There's very little in the way of electronics going on, and it often brings back that raw sound and energy many Skillet fans may have thought was a thing of the past. There's a lot of really great moments on "Still Breathing" and I can only hope it isn't something that diminishes with future recordings. I wouldn't say to expect to be floored by this ep, but at the same time, I think it would also be a real shame to miss out on it.