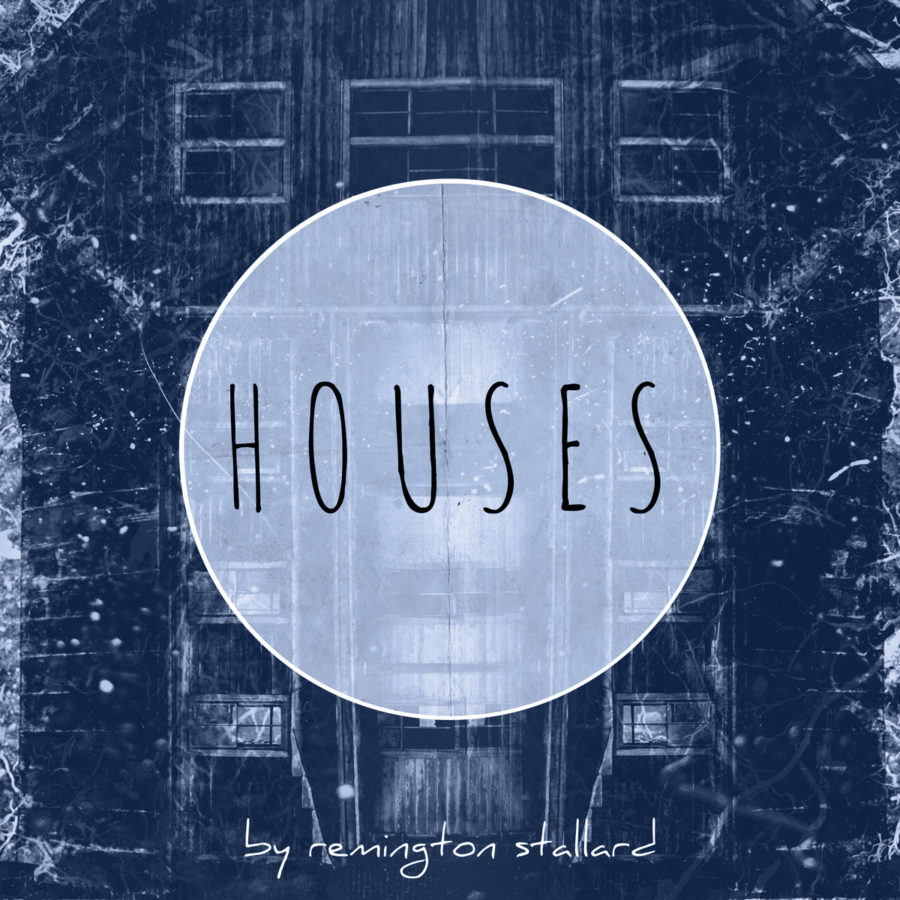 Artist: Remington Stallard
Title: Houses
Label: None
Release Date: 04/15/14
Reviewer: Josh Hamm
Tracklisting:
Don't Let Me Go
Bodies
Houses
For My Bride
Lover Beyond Poetry (ft. Amara Oji)
Lost Son
The debut offering from Remington Stallard, a singer songerwriter from Waco, Texas, Houses, is a blend of worship and indie rock that sounds like it would be at home on Come&Live! It's a familiar sound, but his style has still got something unique about it that I can't quite put my finger on. But it's enough to make him stand out in the crowd.
"Don't Let Me Go" is a strong song to begin the album. It's introduced with ethereal, airy guitars and vocals, lending it a dream like quality, before it rolls into a rocking chorus, giving you a good idea of what you're going to get through the EP. Anthemic 'woahs' lead off "Bodies", not usually a good sign in my books – but I don't begrudge their presence here, because I'm fond of the track lyrically. It uses the conceit of bodies of water to tie the verses and chorus together, from the parting of the Red Sea to being baptised in the Jordan to referencing the Eucharist and Christ as living water.  It's almost a bit too muddled, but Stallard pulls off connecting them and grounding them in his overarching theme of God's love as an endless ocean.  He also hides a slight political aside in the bridge, when he cries out "I don't want to be complacent / wasting all my days / I'm questioning this American way / of faith / is this really what you spoke of / when you said come follow me?"
The undeniable star of the EP is "For My Bride," a love song which parallels the love of Christ to the Church. Offering up some nifty guitar play that recalls Edison Glass and lyrics which reverse the trend of the "Jesus is my girlfriend" archetype in worship music, there's not much not to like. It's refreshing, instead of elevating human love to reflect our relationship with God, Stallard takes God's love and incarnates it into a human love. He develops the theme further with "Lover Beyond Poetry," co-written and performed with Amara Oji.  The guitars are exceptional again, and so is some of the vocal production, as Stallard's and Oji's vocals blend and coalesce perfectly, so that sometimes it's not clear whose voice you're hearing. The only problem with it, which is present through the album, is that the vocals are much too quiet. They're often overpowered by the guitars and drums, drowning out some of the lyrics, which is unfortunate, because I think they're worth listening to.
"The Lost Son" is another reworking of the prodigal parable, a story which I still haven't tired of.  It's a quiet, contemplative track that showcases Stallard's voice, accompanied only by a gentle electric guitar.It breaks out almost unexpectedly, with crashing drums and hard hitting riffs – it plays out the dramatic effect of accompanying God's voice calling "Please come home / I've never stopped searching for you, son." But the vocals don't match the intensity of the music; they're much better suited to the calm before and after the storm.
Overall: Remington Stallard has a solid debut in Houses. It's indie rock that sounds like indie rock; it's not pretending to be something it's not, and his lyrics are undeniably interesting as they weave personal experience in with biblical references. It may not be breaking new ground or innovating new avenues, but this is a solid EP that deserves to be listened to.
RIYL: Jude Moses, Ben Rector, Mike Mains & The Branches, Tallheart, My Epic,
You can buy the album on bandcamp or iTunes, and download the single "For My Bride" on Noisetrade.