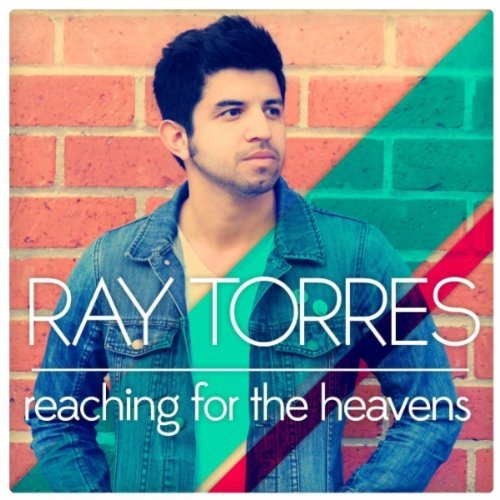 Artist: Ray Torres (iTunes) (Spotify) (Bandcamp)
Title: Reaching for the Heavens
Label: none
Release Date: 7/9/12
Reviewer: Carter Fraser
Tracklisting:
You Are Welcome / Holy Father
I Wake Up / My Hands Are Lifted High
King of All Kings
Hallelujah
Power in the Name of Jesus (Interlude)
Name Above All Names / Power in the Name of Jesus (Reprise)
Ray Torres's solo worship project might not be the worship revolution people clamor for, but he's got some tricks up his sleeve nonetheless. The worship leader and singer of Ray Torres & The Mercy's debut EP features 6 songs of acoustic-based worship with foundations in simple, subdued pop rock.
The curiously titled "slashed" tracks ("You Are Welcome / Holy Father," etc.) bear parallels to their structures. These songs have a noticeable shift at some point, as if they are almost two songs in one. It's unknown if this is some hearkening to subtle progressive influences, but regardless it brings an added complexity to a few tracks. Despite the fact that these hybridized songs do seem to be fusions of two separate musical thoughts, the transitions are nearly unnoticeable without closer scrutiny. Torres succeeds in mashing up his ideas organically enough so that they seek to become diversified pseudo-epics, not because of a repeated bridge or building instrumentals, but because of their unexpected twists and free-form developments.
However, it must be accounted for that the "half songs," if you will, are mostly your typical worship offerings. While Torres's earnest tenor and compounded pop rock does enough to distance Reaching for the Heavens from some worship clichés, he isn't reinventing the wheel. Still, he does succeed even in the more straightforward numbers, such as "King of All Kings," a highlight for it's relaxed, cool tone. The song makes use of a jazzy saxophone, and it goes a long way, accentuating a classy, acoustic pop worship song. The creatively titled "Hallelujah" is the most somber tune, with a simple acoustic melody complete with backing group vocals and the return of the sax.
Overall: Don't expect Reaching for the Heavens to blow away any preconceived notions of worship music for you, but he's doing the right things to make sincere praise to God, and he's open to trying new things. And I think we're all ready for some new things in worship music.
RIYL: Ascend the Hill, Jason Upton, Will Reagan & United Pursuit