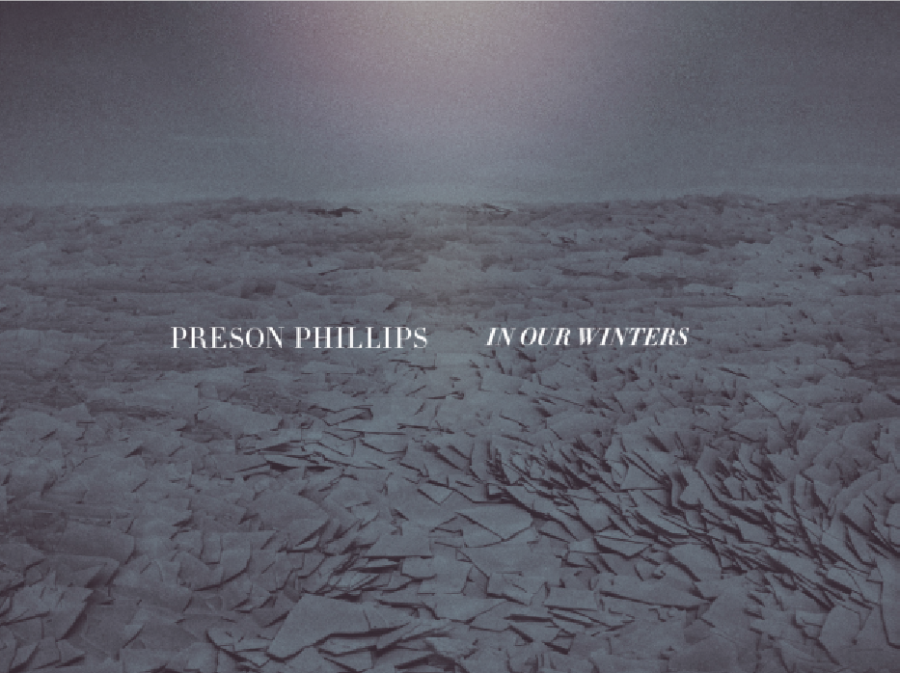 Artist: Preson Philips
Title: In Our Winters
Label: None
Release Date: 06/02/2014
Reviewer: Josh Hamm
Tracklisting:
Wayfaring Stranger
Open Seas
Come Down Farther
Lift Up The Gates
In Our Winters
Rising Like a Song
Lamb of God
Deuteronomy Six
Behold the Architect
The Riverbed
Open For Me
Let Me Walk
Preson Phillips knows how to write songs. You can come to this conclusion without reading any interviews with him, or listening to any of his previous music; all you have to do is listen to In Our Winters, and you can hear what makes him a great songwriter. And the real kicker? He's a pastor who uses these same songs he writes during the worship service at his church. Too often do I hear friends and family lament the music at their churches. Common complaints about banality, theologically suspect songs, and showiness supplanting subtle skill abound. I think those complaints would cease if our churches played songs from In Our Winters.
The first release since 2011's Wrath, Phillips has used the time to elevate his music considerably. He retains his indie folk sound, but with a harder edge – there are some hints of southern rock, and the album's electric guitars give his sound a new spin. I'm glad he changed it up, because his previous sound had begun to wear thin after three albums that didn't vary much. It also doesn't hurt that he jumpstarts the album with a cover of the folk classic "Wayfaring Stranger" – and it may be my favourite version I've heard, even better than the likes of Johnny Cash, Emmylou Harris, Josh White, and 16 Horsepower.
Lyrically, he's as strong as he's ever been, weaving Psalmic choruses and fresh conceits into a hymn like structure that never loses sight of its purpose. "Lift Up the Gates" takes  a few lines from Psalm 24, and then writes around those lines, creating a unique take that fits a modern context: "But my people build His house so small / With pious righteousness and pride / And we stand atop our filthy rags / Like towers built to reach the sky / and my people paint cathedral walls / That He can't fit inside." In that one verse he incorporates praise, calls out hypocrites, invokes themes of social justice, and references multiple passages of scripture. But it's not just his lyrics, but the way he delivers them. Phillips' voice has a unique presence that projects the song's emotion to the breaking point, and, helped along by Tim McTague's production (from Underoath), the music swells and falls at the perfect moments to give the songs just the right feel.
Even when he re-records one of his previous songs, "Deuteronomy Six" (which is originally on Weep…He Loves The Mourner's Tears), with a few lyrical missteps such as "grace that falls like rain," he improves upon them. And oddly enough, This version of the song brought to mind The Classic Crime's "Who Needs Air" at times.  Even better is Phillips' re-recording of "Open For Me," also from the same album; the addition of the piano and the full band breathes new life into a song that had been okay before, but now is one of the highlights on this album.
Overall: This is undoubtedly Preson Phillips' best album to date. His passion and creativity overflow into the runoff that is In Our Winters. He never pushes the envelope musically, instead opting to present a layered musical atmosphere that meets us where we are and allows the lyrics the take the forefront.
RIYL:  John Mark McMillan, Josh Garrels, The Frozen Ocean