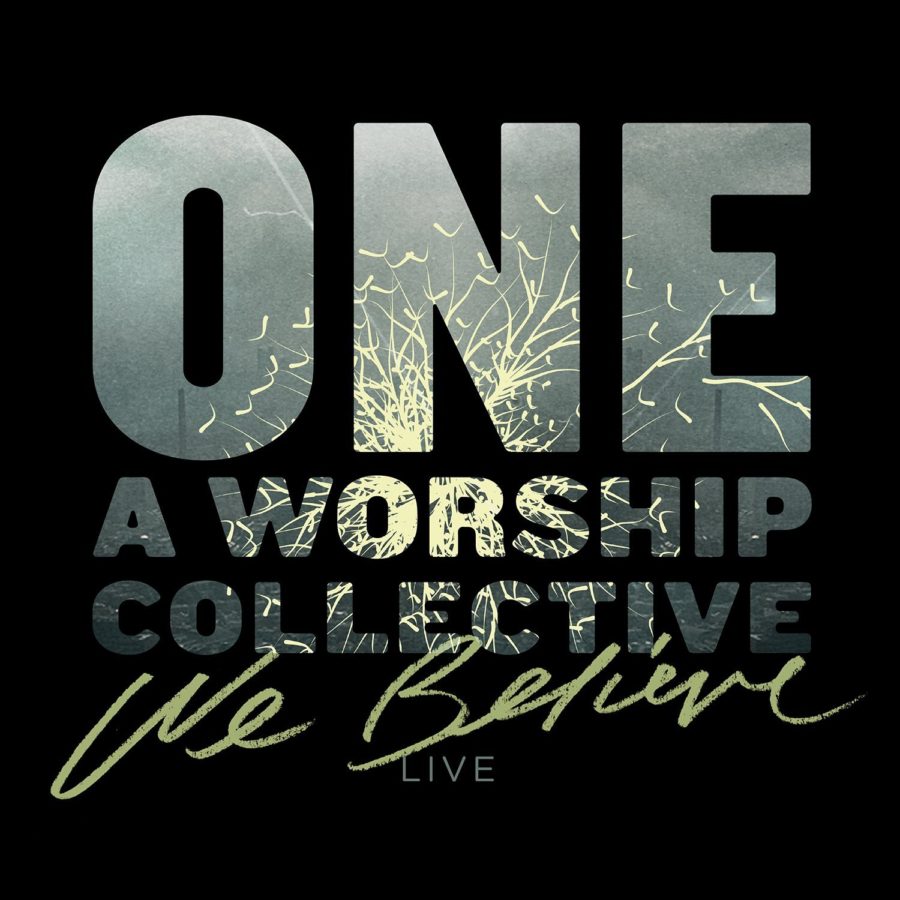 Artist: One: A Worship Collective
Title: We Believe
Label: Integrity Music
Release Date: 8/5/13
Reviewer: Jonathan Andre
Tracklisting:
Like Never Before (Featuring Ryan Williams)
Take Me In (Featuring Clayton Brooks)
Come Like The Dawn (featuring Ryan Williams)
Every Good Gift (Featuring Clayton Brooks)
We Believe (Featuring Kurtis Parks & Clayton Brooks)
To Honor You (Featuring Clayton Brooks, Ryan Williams, & Kurtis Parks)
Jesus At The Center (Featuring Micah Massey)
We Crown You (All Hail the Power) (Featuring Elmer Canas)
Set My Eyes On You (Featuring Kurtis Parks)
Great I Am (Featuring Christine D'Clario)
You Are Forever (Featuring Kurtis Parks)
With Passion, Jesus Culture, Bethel Music, Meredith Andrews, Kari Jobe, Paul Baloche and All Sons and Daughters, not to mention Tim Hughes, Matt Redman and Hillsong; our worship needs with great songs both for private and corporate worship continues to thrive and be in constant continual improvement as we hear great music from great artists that have become a fair amount of the Sunday morning church service song set-list each and every week. Now entering as the newest album being distributed on Integrity Music, One: A Worship Collective series is the newest artist idea to be implemented by Integrity, this time as an initiative to partner with local churches around the United States as they write and perform songs that'll hopefully ripple and have effects around the world as they become great tools for listeners who hear these songs and play them in their own parts of the world. While this album features artists not well known to general listeners of the worship music genre (the only artist that I could recognise at first glance was Christine D'Clario, who released her English album this year), the songs are certainly for the church, with many of them hopefully becoming famous in many homes and churches around the world (with the potential of other more well-known artists covering these songs for their own live or studio albums). While this album is primarily for the worship leader for Sunday church services looking to bring in new songs for the congregation to sing, fans of modern worship music can still enjoy this album (though I myself found that I preferred songs and albums from artists like Bethel, All Sons and Daughters or Meredith Andrews more so than this live worship compilation album). From reflective moments to upbeat tracks, We Believe is a testament to God's grace for us and our response with thankfulness and praise to Him.
While most of the songs on the album are relatively unknown, both 'Jesus at the Centre' and 'Great I Am' anchor the album in a lyric and music scene as we hear both Michael Massey and Christine D'Clario respectively deliver poignant and powerful renditions of heartfelt and popular songs that have become anthems of praise within the 2012-13 period. Originally recorded by Israel Houghton and placed in his Jesus At the Centre album released August 2012, co-writer of the song Michael Massey provides his own stirring version of the melody, this time showcasing a more acoustic stripped down atmosphere through the song. While his vocals aren't necessarily as strong as Israel's when he sings the song, what lacks in power and strength Michael makes up for in enthusiasm and passion in his voice. Placed in the middle of the album is a very strategic move for One: A Worship Collective, with an emphasis on bringing some sort of familiarity towards the listeners after they have heard a bunch of new songs (and then after the familiarity of a song, it goes back to showing us newer songs to bring us back into the fold of newer music). The powerful bridge of how we declare that '…from my heart to the heavens, Jesus be the centre, it's all about You…' is one of the most powerful lyric lines on the album, reminding us to always place Jesus first in our lives full of busyness and moments of rushing and needing to work towards a deadline.
Regardless who is singing it, the song is still great, and Michael's ability to powerfully convey his adoration through vocal and music techniques in a subtle way is something that makes the song still one of my favourites, both on the album and also throughout 2013 so far. Both Michael and Israel are great songwriters (they both wrote 'Your Presence is Heaven'); and while Michael's name isn't that well known and sometimes could be uncredited in both of these songs and the songwriter, the song still presents powerful imagery and surrender, something that is a running theme and quality throughout the album. Also presenting us with familiarity is Christine D'Clario, bilingual English/Spanish singer and contributor to this live compilation through her own rendition of 'Great I Am'. Written by Jared Anderson and recently recorded by Julissa (another bilingual Spanish/English worship leader); Christine offers up a stirring and powerful rendition of a song that reminds listeners that God is the great I am, the one who's powerful enough to be the God of the universe, yet also one who's personable and intimate with each and every one of His creation. The theme of how even the '…mountains shake before You, the demons run and flee at the mention of Your name, king of majesty…' is quite a sight to even contemplate and behold, and something that is a great reminder to all of us about the power and love that God has. With the inclusion of both of these songs hopefully creating more interest in the rest of the album, One: A Worship Collective and the new initiative by Integrity to invest in local churches and their songs will hopefully pay off with the inclusion of a few high-profile melodies within the song setlist.
Recorded at the 714 Conference in the campus of the Southwestern Assemblies of God University in Dallas, Texas; we are given a variety of worship leaders and songs to sing and remind us of God's unending grace, from Clayton Brooks (The Oaks Fellowship, Red Oak, TX) and Ryan Williams (River Valley Church, Minneapolis, MN), to Kurtis Parks (National Community Church, Washington, D.C.) and Elmer Cañas Jr. (Calvary Church, Irving, TX), each with their own unique styles of worship to give to us a variety of worshipful moments, from reflective to upbeat and dance-like. Starting off the album with a vibrant and guitar driven 'Like Never Before', listeners are able to be reminded that every day is given from God and that we ought to live our days 'like never before', abandoning everything that inhibits us and sing to our Father in reverence and praise. A great song to start off the album to bring listeners into a mood full of excitement and anticipation, lead singer of 'Like Never Before' Ryan Williams also invites us into worship in 'Come Like the Dawn'. With an acoustic guitar and a passionate vocal, Ryan delivers the words '…You are welcome here…' repetitiously, reminding us of something Jesus Culture or Bethel could sing during spontaneous free worship time during a live setlist. While not trying to emulate the popular worship movement, the influence of Bethel over 'Come Like the Dawn' is a great reminder of how much the famous movement in Redding, California has seeped through the songwriting and music style of many worship artists around the globe. The repetitious nature of the song where we long for Christ to come into the place where we are and make His presence known is a moment of solace, reflection and communion with Christ. With rising guitars and a light acoustic edge, alongside powerful drums, 'Come Like the Dawn' is one of my favourite songs on the album.
Throughout the rest of the album, we are met with vertical directional lyrical moments of praise and adoration as the artists than encompass these songs on this first album instalment of many remind us of God's goodness in our lives and our reaction to this very simple yet equally profound truth. Worship leader Kurtis Parks, who has released some solo artist material before (which was also reviewed on IndieVisionMusic), returns again with 4 songs, with two of them collaborations with other worship artists like Ryan Williams and Clayton Brooks. 'We Believe', featuring both Kurtis and Clayton on vocals, starts off with an electric guitar riff as we are able to hear some of the freeing and powerful lyrics on the album, and how '…there's a light in the darkness shining, there's a song for the broken hearted, Jesus, Jesus, there's a peace for the restless soul, there's a love that will not let go, Jesus, Jesus…' With a great melody and one of the most easy-to-learn and easy-to-sing lyrics on the whole album, I'm almost certain that 'We Believe' will be a winner, not only amongst listeners of this album, but also in the whole worship music industry, with the song potentially becoming a winner like how 'Whom Shall I Fear' (Chris Tomlin) and 'Oceans (Where Feet May Fail)' (Hillsong UNITED) were before. 'To Honour You', which also features Ryan on vocals as well as Clayton and Kurtis, is more of a reflective ballad leading to a rousing crescendo of instruments to bring us a melody certain to be popular in churches as we hear the declaratory chorus of how '…You want nothing more, You want nothing less…', rather, it is just us that Christ wants, as we are, at His feet in reverence and surrender. With this song channelling some great influence from worship bands like the Desperation Band; Ryan, Clayton and Kurtis have all delivered their best to give us a rousing song that could possibly be reworked into a radio single for One: A Worship Collective. Add to this the re-imagining of 'All Hail the Power of Jesus Name' into a more anthemic melody with newly written choruses, as well as Kurtis's songs sung on his own towards the end of the album; simplicity is the key for these worship melodies, from a declaratory hymn-like statement that it is when we set our eyes on Christ that our fears and worries will dissipate from us ('Set My Eyes on You'), to the last song 'You are Forever', providing us with a truth we stand upon about how '…You are the start, You are the end, You are the never-failing friend…' With a vocal reminiscent of worship artist Steve Fee, Kurtis's songs on this album (as well as his previous solo one) will certainly bring in some listeners to hear and be inquisitive about his music, hopefully leading to him being noticed, signed or both in the not too distant future. Well done Kurtis and the rest of the artists on One: The Worship Collective We Believe, for delivering us new, refreshing and straight forward songs for the church to sing to.
Overall: One: A Worship Collective follows a formula of worship music for the church, and while at some points it can feel like just another album like something Hillsong, Desperation Band or North Point Music would do, this collection of artists remind us with great success about our response to Christ in all circumstances of our lives. A great mix of solemn worship melodies as well as upbeat ones, this is a great album to purchase, listen to, or give away to a friend if you (or them) are lovers of all things worship, or if you just enjoy songs to reflect and soak to in worship with our Father. While not many songs are well known on the album (with the exception of 'Jesus, at the Centre' and 'Great I Am'), these 11 tracks are still worth it to check out. While many may not necessarily be remembered in years to come (considering the sheer popularity of Bethel and Jesus Culture at the moment), this album that released in early August is nevertheless one that'll hopefully continue to grow the influence and brand of Integrity Music. While I myself must admit that I may not have bought it if I didn't review it (and even after listening to and reviewing it, I still may not purchase the album- in favour of others like Chris Tomlin, All Sons and Daughters or Meredith Andrews); Kurtis, Christine, Ryan and Clayton deserve some accreditation for their efforts on another live album that'll influence the church and their song set list in months to come. Well done guys for such an enjoyable album, and one that has taken me much by surprise (in a good way) out of all the worship albums made this year so far!
RIYL: Hillsong UNITED, Desperation Band, North Point Music, Bethel
Buy the Album: iTunes/Amazon mp3