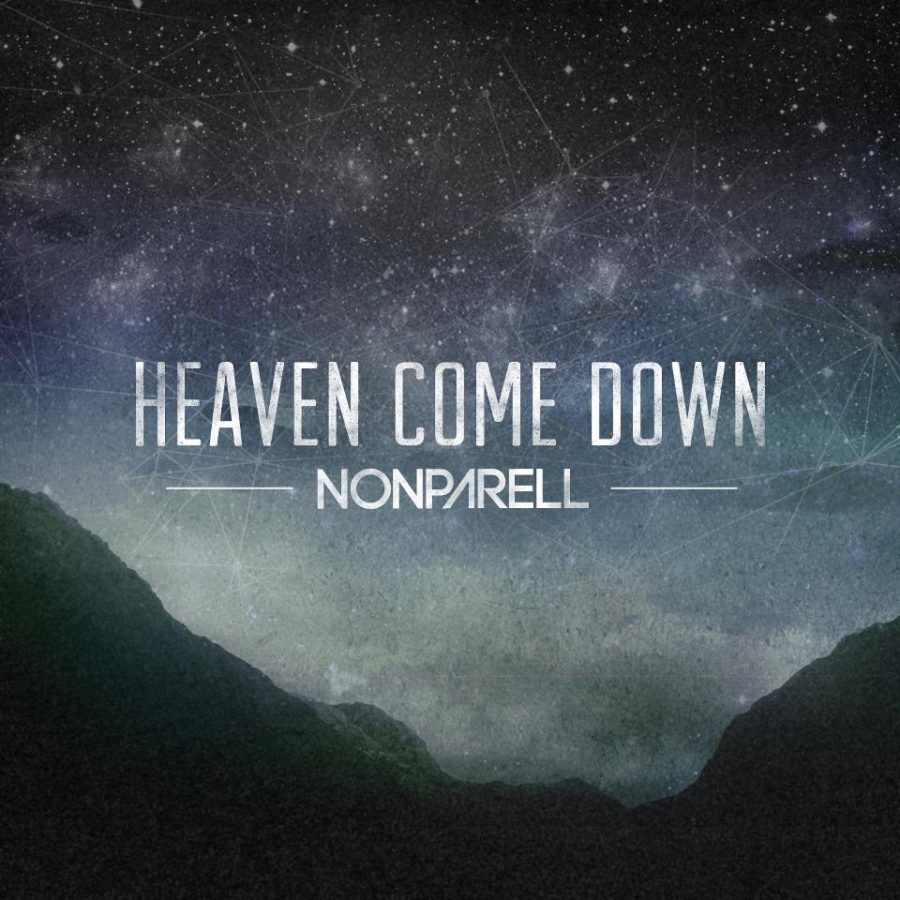 Artist: Nonparell
Title: Heaven Come Down
Label: Come & Live
Release Date: 9/18/12
Reviewer: Jonathan Andre
Tracklisting:
Sound of Hope
King of Glory
Heaven Come Down
Shine on Me
Final Remedy
Come Meet Us Here
For Joy
Salvation Come
All We Want
Shine Jesus Shine
Unite Us
Near
Recently signing to the independent label Come & Live alongside bands like The Ember Days, Ascend the Hill and Levi the Poet; new band Nonparell is another band added to this indie rock-worship artist roster. Whilst hesitant to review this album (I first listened to this album back in January 2013, then didn't think much of it until a few days ago), I'm glad I didn't this album by the wayside. Giving us an album along the musical lines of Phil Wickham, Jesus Culture, or maybe even reminding me of rock worship bands like The Glorious Unseen, Our Hearts Hero or Kutless, this duo from Daytona Beach in Florida remind us what it truly means to speak the word of God in song, with many of the 12 melodies reminding me of either the Psalms or of the promises Jesus spoke in the gospels. As the band shed light on their album inspiration, and how '…above all manner of life Christ has been exalted, begotten of the Father before all ages, Light of Light, true God of true God, of one Substance with the Father, through whom all things were made…', the name of Nonparell really is a prophetic word in and of itself. Reminding me of the phrase non-parallel, this play on words gives us a bold statement that there is no one parallel to Christ, no one of equal stature or nature to Him. Giving us confidence that our God, maker of the Earth, is just as personal and encouraging to each and every one of us ought to give us great confidence to praise Him, and this album, while truly indie in nature, will certainly do a great job in facilitating corporate and individual worship. From the light acoustic anthem 'King of Glory' to the keyboard prominent album closer 'Near', the band, who sound strikingly similar to artists like Fee or Switchfoot, are sure to draw in listeners who are fans of these bands previously mentioned, or others who really enjoy indie worship music with a rock edge.
Without knowing anything about the band or their style of music before listening to and reviewing this album, I can tell that I'm in for great musical enjoyment as I hear light electronic sounds and a pulsating drum as 'Sound of Hope' starts, reminding me of how Leeland or Phil Wickham have started some of their own songs in the past. As the listener is drawn into an over-1-minute introduction as the electric guitars join in the musical introduction to play us a riveting guitar riff, the hauntingly refreshing and comforting lyrics follow, as Nonparell remind us that God's love is all around us, and that as we feel His presence through the encouragements of others, or through the wonders of creation, we can declare '…let the Earth rejoice…let His people roar with the sound of hope…' While lyrically the song was written with a few stanzas and primarily for the church to sing out during one of their Sunday services one time, the passion of Nonparell is undeniable, with the lead vocals reminding me of the same enthusiasm that artists like Daniel Bashta, Phil Wickham and Leeland bring forth to the listeners through their own singing. 'King of Glory' also starts off with a drum beat before an electric guitar brings the song to life. With similar lyrical elements to the various other 'King of Glory' songs from Chris Tomlin and Third Day as compared to this originally written track, Nonparell give us another praise song to declare, as we are reminded to '…sing it out, king of glory come in…' With such passion in lead singer Robert's voice, 'King of Glory' is one of my favourite songs on the album. Well done Nonparell for these first two tracks on the album that pave the way into presenting great indie worship music, reminding listeners that the good worship music isn't necessarily all taken by the worship leaders signed to a major record label!
The title track of 'Heaven Come Down' is one of the most comforting and enjoyable songs on the album to listen to as we are met with a eerily comforting electronic introduction reminding me of an introduction Owl City would choreograph on one of his songs. As the heavy guitars come into the frame with a lengthened introduction, I am pleased with how the band was able to add in the hymn 'As the Deer' into the song with a new melody. For those of you who have been around in the 1990s and have heard 'As the Deer' sung countless of times, it is certainly a blessing and homage paid to the heartfelt hymn through 'Heaven Come Down'; a great reminder to how '…You call me higher…' Declaring heaven to reign upon Earth is a great response to the sacrifice Christ has made for us, with Jesus wanting nothing less than us falling with abandon before Him. 'Final Remedy' encourages us to shine for Christ wherever we are as we lift His name up, and together with the electronic music backdrop amidst the pulsating drum beats and passionate vocals, the short 3:20 length song feels greatly longer because of these musical techniques; while 'For Joy' uses some electronic keyboard work and some looping drum beats to give us a powerful 3 minute song, and while half of it is instrumental, the poignant words cried out that pain is given away for joy becomes a great highlight of a song that I felt was a little lacking in terms of lyrics. Nevertheless, 'For Joy' brings us into the realm of instrumental music (even if it is only for half the song), and will certainly be enjoyed by those who love soaking to instrumental music. Both 'Come Meet Us Here' and 'Shine on Me' show us the heartfelt prayers delivered by Nonparell to Christ, asking for Him to come and shine down His presence on the parts the need Him the most, while one of my favourites, 'Salvation Come', reminds us of the day when salvation did come to us, and reminds us all to have a thankful heart as we ponder the realisation of our freedom at the price of Christ Himself. Using electronic introductions mixed with a strong electric guitar and vocals reminding myself of alternate-worship bands like Leeland, Bellarive, Daniel Bashta or Phil Wickham; Nonparell deliver similar themed, yet equally enjoyable songs and some of the best independent worship songs produced and recorded in 2013!
Overall: From the album ender 'Near' that presents to us a piano ballad about how God still came near to us even though we were '…the broken ones, the beaten ones…the orphan ones, the foreign sons…'; to the eerily poignant 'Shine Jesus Shine', a plea to Christ to shine His light and let everyone know of His great fame and power; the band have given us great worshipful music to listen to despite not having given their music over to major label record companies like many worship artists have. Reminding us that great music can still be made even without a label (The Sonflowerz are a great example of a band who continually makes great worship music even though they are still unsigned and are currently writing for their 5th studio album and 6th overall); Nonparell's new album is one to savour and is one of my favourite indie worship albums released this year so far (not including Audrey Assad's new worship album releasing through kickstarter which I'm sure is going to be awesome!). While I haven't really heard the band before listening to the album, I'm sure that whatever new material they release next, I'm sure I'll be one of the eager listeners who'll anticipate the release whenever it does occur. Well done guys for one of my favourite indie albums since The Sonflowerz By Faith, and a must purchase if you enjoy worship from artists like Phil Wickham, Leeland, or Daniel Bashta!
RIYL: Daniel Bashta, Leeland, Phil Wickham, Bellarive
Buy the Album: iTunes/Amazon mp3