Album Review :
NoLoveLost - Without Beginning, Without End
By Joshua Clark in Reviews | Comments closed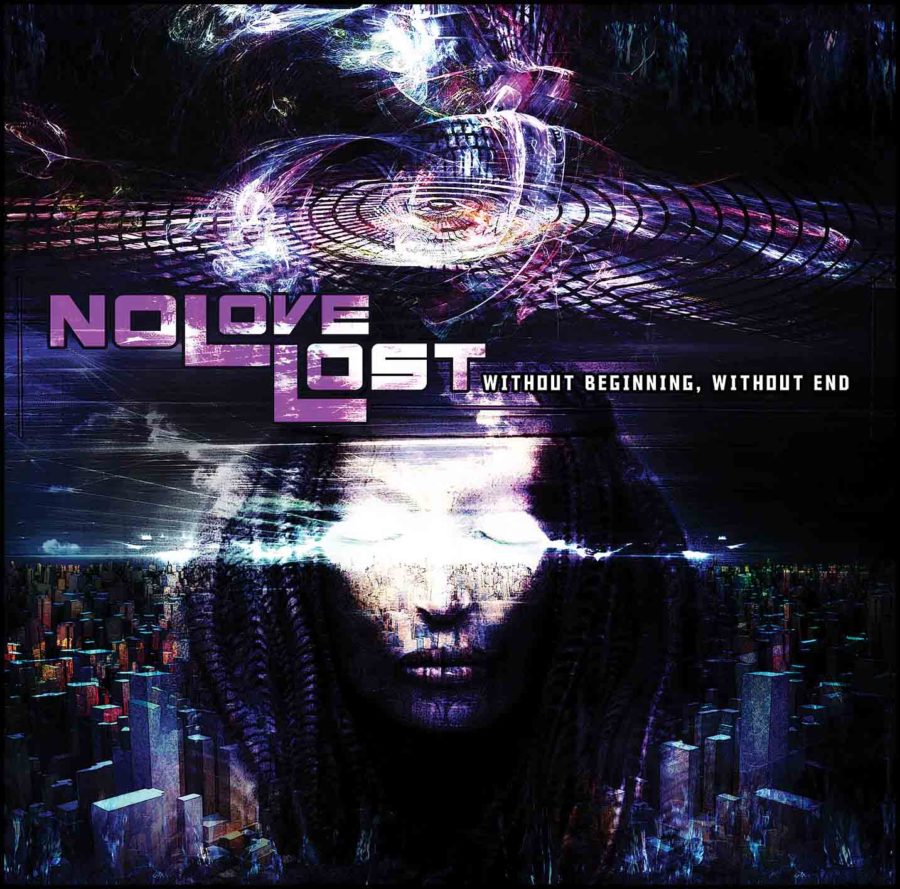 Band: NoLoveLost
Title: Without Beginning, Without End
Label: Red Cord Records
Release Date: June 2011
Reviewer: Joshua Clark
Tracklisting:
Tyler Ate the Intro
You're Not a Daredevil
Are You Here to Join the Party?
You Are So Mad
Hope
First Step to Recovery
Wait Until the End
Ewww This is Bob
Sargent Tie Cheated at Monopoly
Stay.Real.
An Elephant Graveyard is No Place for a Young Prince
NoLoveLost is a scene/post-hardcore band that is signed to Red Cord Records. For the most part I don't find their sound to be overly unique but instead to be rather typical of the genre. They play the style well enough, but I just feel like I have heard plenty of bands like this before and NoLoveLost doesn't stand out much more than the dozens of others like them. Breakdowns are plentiful and bog down the album; the novelty wears off after a few tracks. This particular formula hurts the band in diversity and making each of their songs sound too alike song to song. The band did mix in some electronic and unique drumming grooves that seemed to work well for them, but I don't think was focused on enough. Occasionally there was a cool riff here or there that perked my interest, but there wasn't enough of that throughout the whole album to keep me captivated.  The instrumental "Stay.Real." is a good example of the bands more unique aspects and was a pretty enjoyable instrumental. What I thought were some of the bands best tracks where "Are You Here To Join The Party?" "Wait Until The End" and "An Elephant Graveyard is No Place for a Young Prince."
Vocally, the screams actually are pretty strong; there just isn't enough variety in the screaming to make it stand out. When you get the same yells and deep growls for all eleven tracks it becomes rather monotonous. Between the vocals and instruments both having a similar sound throughout the 44 minute run time that hurt my enjoyment of the album. While the clean vocals help a little with this, I wasn't really a fan of how they sounded, too whiny for my tastes. As far as the songwriting is concerned, it is rather solid and shows the band's faith very clearly.
Overall: I didn't really care for this album too much, other than a few songs I liked. It's not bad but when the bands particular genre isn't really my cup of tea in general, the album will have to be better than average for me to really get into it. But if this your thing, chances are if you like one song you will enjoy all of them. With their sophomore album if they can diversify their sound a little more I could see these guys pulling something off pretty cool. But unfortunately with this release NoLoveLost just comes off as a rather average post-hardcore styled band that blends in with many others in the genre.